Love is a snowmobile racing across the tundra and then suddenly it flips over, pinning you underneath. At night, the ice-weasels come. [Matt Groening] [
more quotes
]
"There were tears in Jon's eyes. And for one vulnerable moment Harry felt nothing but sympathy. Not the sympathy he could feel for the victim or for the next of kin, but for the person who for one heartrending moment sees his own pathetic humanity." [The Redeemer, Jo Nesbo]
In a 5-book month of November that included major novels by Richard Russo and Jonathan Lethem, a memoir by John Irving, and a good Kathy Reichs novel, The Redeemer by Jo Nesbo was the best. Nesbo's anti-hero, Harry Hole, an Oslo police inspector, carries the 500-page story that leaves the reader numb with the knowledge that black and white do not exist, only gray. The "villain" is a paid assassin. Hole's job is to capture the villain so that justice can be served. And what is justice? In this case, Hole lets the assassin complete his last murder and then escape. Yes, THAT was the justice.
---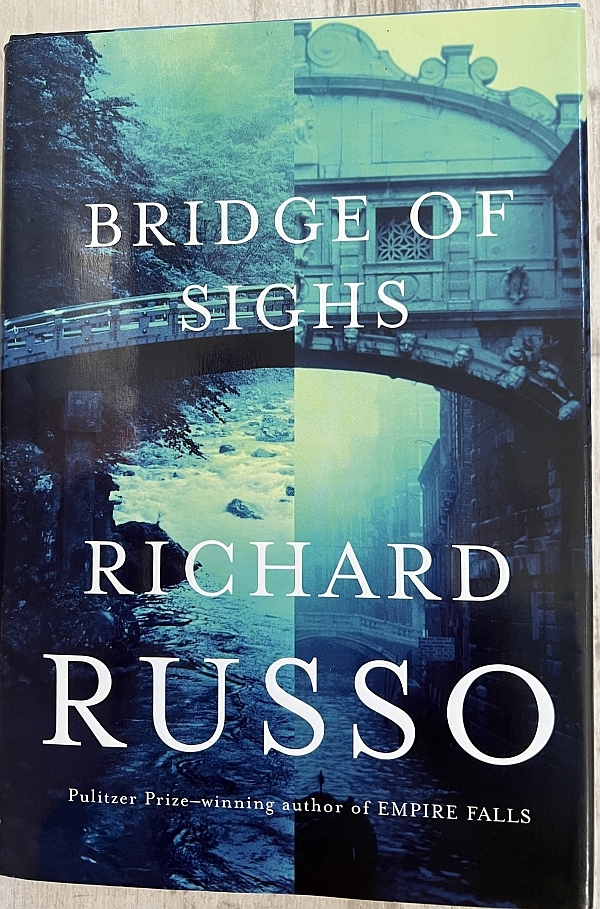 My reading month began with Richard Russo's Bridge of Sighs. I've loved several of Russo's sprawling sagas of mostly dysfunctional but recognizable characters. This 528-page family story became work. I could arouse little sympathy or empathy for the struggles of players in this story. It's well-told with Russo's style and wit and I sense I failed the novel. It's a good novel. Major Russo. But I lost patience with the failures of many of Russo's players. Oh well.
Here are some lines from the story.
"Matrimony, she explained, was based on two fallacies, both doozies. The first was the ridiculous notion that people knew what they wanted. There was no evidence in support of this contention and never had been, but they seemed to enjoy believing it anyway, blinded as they were by love and lust and hope, only the last of which sprang eternal. The second fallacy, built on the shifting sands of the first, was equally seductive and even more idiotic - that what people thought they wanted today was what they would want tomorrow."
"Gullibility and innocence, unmitigated by even a smidgen of healthy cynicism, might not represent everything that was wrong with America, but it was a grotesque combination."
---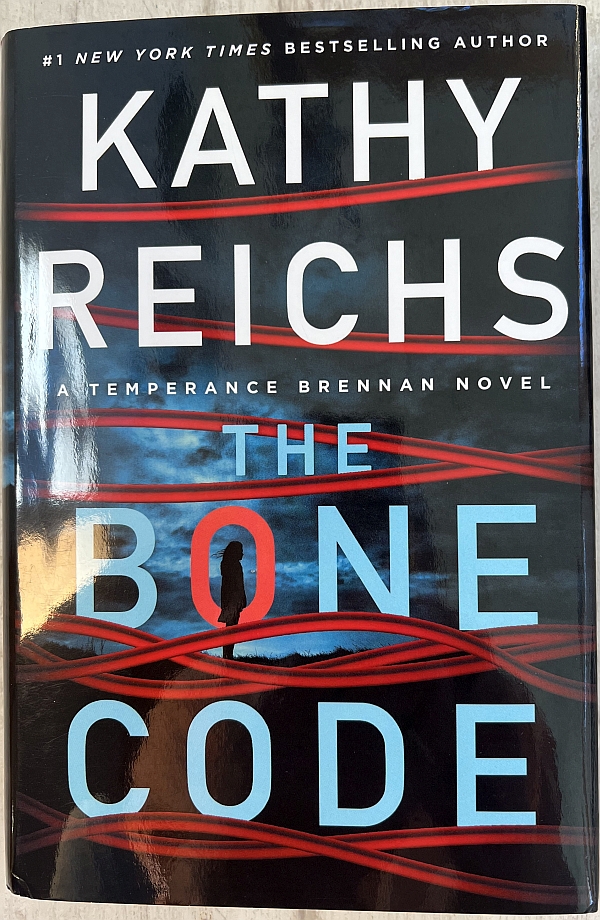 Bone Code is a good Kathy Reich's novel.
---
"'Listen, this has been great, but we've got to get back to the room now. Did I mention that we killed a man? Maybe two men, it depends on how you count. Also, I'm totally outlandishly great in bed, though no one ever seems to mention it. Maybe I just seem to need to hear it too much. I don't know! But Charles and I are driving back tonight, he's got to get home to feed his dead possum, and he needs me to drive the Jeep - it's a rental, and it's only in my name, plus there's a chance he's slowly succumbing to internal injuries, so I'm sure you understand. It was nice to meet you, Mr Edge.'" [The Feral Detective, Jonathan Lethem]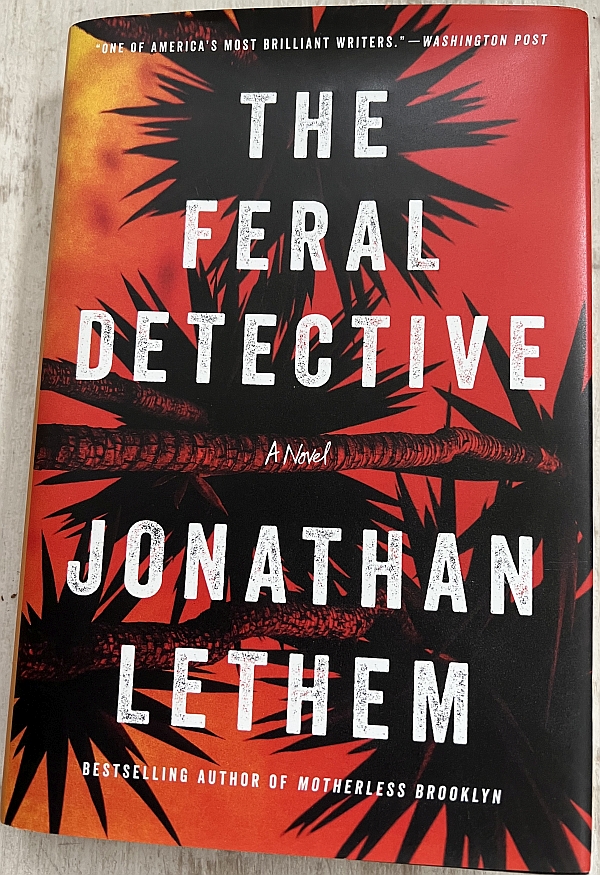 This is not the biggest Lethem novel, or perhaps the best. But it's good Lethem. He creates characters, plots, and scenes that are uniquely his.
More from The Feral Detective.
"'Could I -' I reached past him, to pour myself more red wine. Airstream living was arm's length living. You could grow drunk and fat in a place like this, if you never needed to walk the dogs."
---
"What I am is a good rewriter; I never get anything right the first time - I just know how to revise and revise." [The Imaginary Girlfriend, John Irving]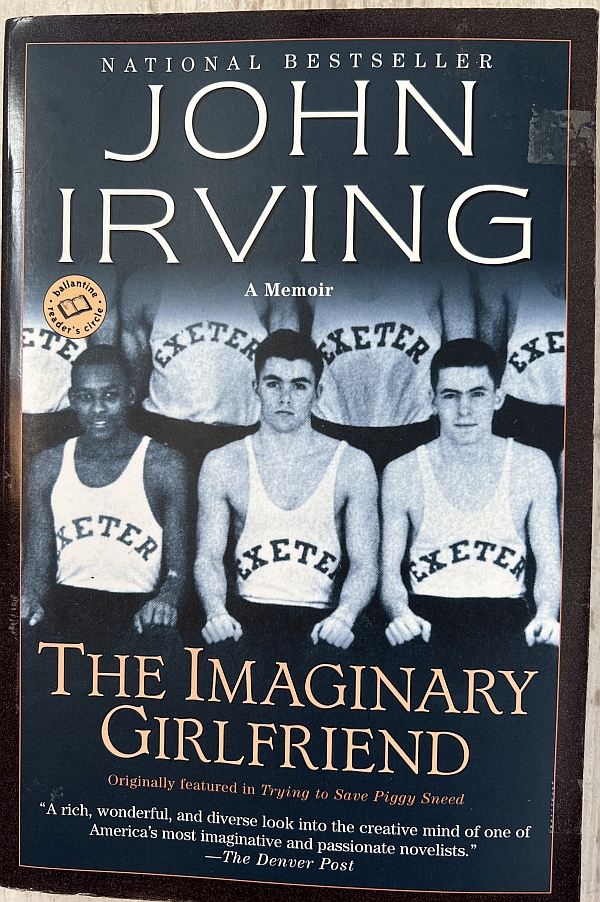 Irving published this short memoir in 1996. He was already a famous and successful novelist. His thoughts on his early years focus heavily on wrestling, his great love besides writing. Some readers would skip (and be annoyed by) the details of wrestling. Techniques, opponents, teammates. A lot of it. I liked it. I know nothing about the sport, so I learned something. Similar to Kathy Reichs spending half her novels describing bones. I learn a lot. But don't quiz me on bones or wrestling.
I had hoped or expected that John Irving's memoir would be akin to Stephen King's brilliant On Writing: A Memoir of the Craft. Instead it was a memoir of John Irving. Fair enough.
The memoir was partially inspired by an injury that discouraged Irving from the serious work of writing a novel. So he dabbled on the memoir and puttered around in his wife's office. Finally, Janet couldn't take it anymore -- "Why don't you get out of here? Go write a novel." Yup.
[November 25, 2022] [top]
---
Balboa Park in San Diego is a 1,200 acre chunk of urban land that includes nature's bounty (trees, grass) as well as human incursions. It has walking paths, of course, but it also is home to virtually all of San Diego's places to see. These include the San Diego Zoo and many museums. Most runners know Balboa Park as the site of the annual high school cross-country championship, where the (theoretical) 40 top high school runners throughout the country compete for the national title.

The San Diego Museum of Art, located in Balboa Park, is small. A few hours of careful viewing are enough to see what is on display. Unlike larger museums, there seem to be no crowds. It may take a moment before a painting is "free" but one can easily stand for a long time in front of any piece. We were lucky to catch the last day, on October 10, of Monet to Matisse: Impressionist Masterpieces from the Bemberg Foundation. The collection, whose home is Toulouse, France, includes works by Monet, Matisse, Morisot, Cezanne, Dufy, Bonnard, and others.

Small museums benefit from not overwhelming the curious patron. I've never left the Metropolitan Museum of Art or the Museum of Modern Art (MOMA) without feeling exhausted and regretting all that I've missed. On the other hand, my favorite NYC museum may be the Frick because I can (I think) see it all in one visit. The Guggenheim remains a mystery. I leave thinking about Frank Lloyd Wright rather than what's hanging on the circular walls. As for the Whitney, I recall broken glass on the floor - more confusion. Must revisit Guggenheim and Whitney. We visited some splendid small museums in Switzerland (Brancusi and Picasso) and the Louvre, where we did see the Mona Lisa. It was small and the room was crowded. I'm not arguing against the big museums - the Met, MOMA, and Louvre remain on the must-see-again-and-again list. But the smaller museums also are good.

For me, two highlights of the Monet to Matisse exhibition were Monet's Portrait of the Artist's son Jean, one of several Monet painted of Jean, and Young Shepardess by Bouguereau, which is owned by the San Diego Museum of Art.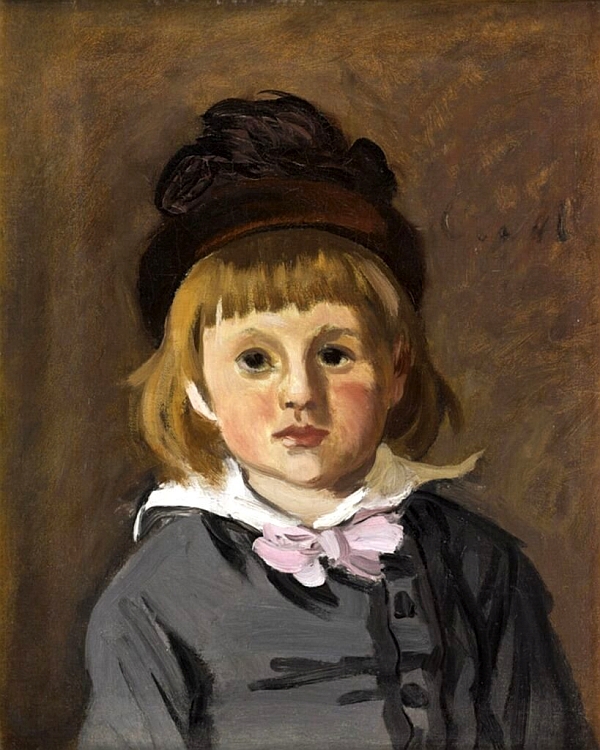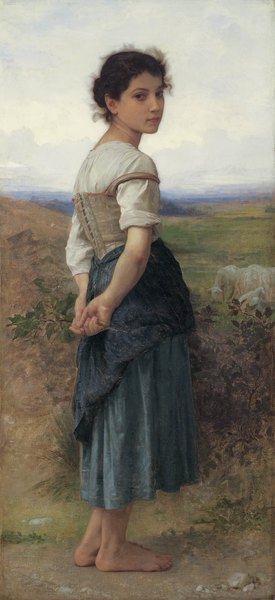 [October 25, 2022] [top]
---
"She wanted to hand over, to yield, to let herself float down into the uncharted beautiful fertile musky swamp of life, where creativity and eroticism and deep intelligence dwell." [Divine Secrets of the Ya-Ya Sisterhood, Rebecca Wells]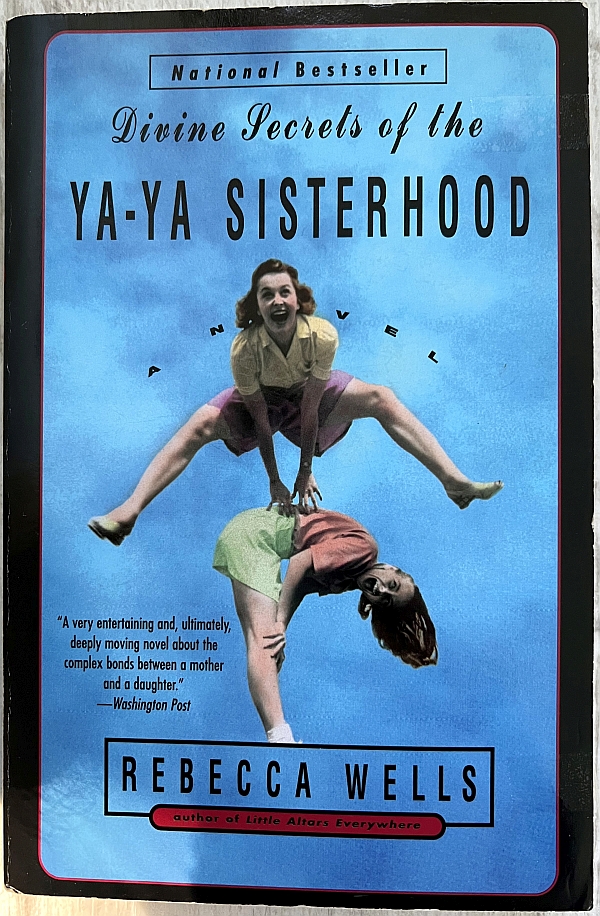 Don't we all. The four girls who became women (and wives and mothers) embraced each other through the swamp of life. All else was outside of their "ya-ya sisterhood", including the daughter who narrates much of the story and tries to understand/love her mother and the sisterhood.

It's a rich story with well-developed characters that allowed Rebecca Wells to write three novels with the cast. Ya-Ya was the second. Wells also is an actress and playwright and her writing shows her talent for scenes that spring to life off the printed page.
For example, the Pooting Scene.

In the throes of the Depression (1930s, in case you missed it), Shirley Temple was Hollywood's answer. She was young and adorable and had curly hair. Hollywood held Shirley Temple Look-alike contests throughout the country, including Louisiana where the little ya's ya's lived. Always eager to join the swamp of life (on their terms), they spent hours getting the exact number of curls in their hair, and went on stage with many other contestants to be judged by the Hollywood rep, Mr. Hollywood, for their worthiness as America's best little girl.

"Mr Hollywood turns to us, with his hands up to his mouth, stretching out his lips. Has he hurt his lips? No, he is trying to make us smile wider. He gives a signal to the piano player, who starts playing 'On the Good Ship Lollipop.' Then he circles around us and stops at one girl who's wearing a fuzzy white fur coat. He makes her turn in a circle, then he writes something down on his clipboard. He doesn't say a word, just sort of examines her like you do a horse.

"'My mouth is starting to hurt from all the smiling,' I whisper to Teensy. Then, I don't have the slightest idea in the world what gets into her, she hauls off and steps on my toe. So I step right back on her toe and grind down a little.

"'Ouch!' Teensy hollers. She loves stuff like this. It's what keeps her going. She turns around at one of the other little girls and sticks her tongue out. Well, that made the little sissy start crying.

"'Titty-baby! Little sissy titty-baby!' Teensy whispers. Then out of nowhere, nowhere at all, Teensy poots! One of the biggest poots you have ever heard! You would not think that a poot this big could come out of a girl that small. The look on her face is shocked. She looks behind her like she can't believe she did it. Like when your dog poots and it scares him.

"All the other girls heard it, though, and they back away from us. Like Teensy's poot is alive and might knock them down and crawl all over them. Teensy and I start laughing and we cannot stop. If you know something funnier than pooting, then I wish you'd tell me about it."

The deep thread that runs through the book is the connection between Vivi and her daughter Sidda. It takes a lifetime for them to connect, but they do.
---
"Society's law was lax compared with the law of conscience." [Strangers on a Train, Patricia Highsmith]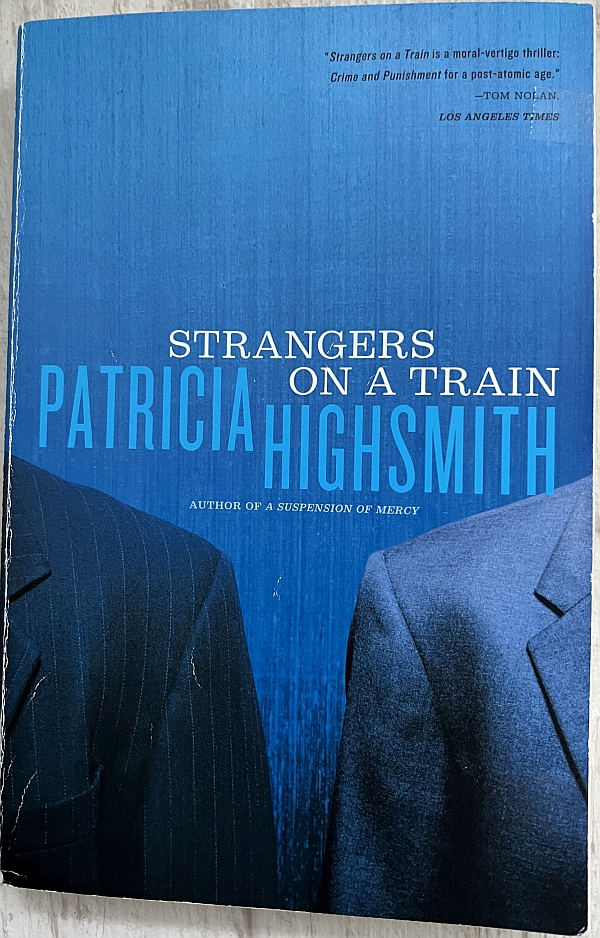 Patricia Highsmith was a racist, an antisemite, and was generally disliked. She also created (or fine-tuned) the psychological thriller novel. Strangers on a Train (1950) was her first of 22 novels, which included the Tom Ripley series.

What is it about Highsmith's work that makes it still readable? First, she was an excellent writer. Second, she uses her writing talent to penetrate the reader's comfort. The reader can either put the book down and move on. Or wonder, what am I feeling?

Tom Ripley is a serial killer. Highsmith presents him in a way that draws the reader's sympathy. We're on Ripleys side! I haven't read the Ripley series.

Strangers on a Train poses this: under the right situation, any one of us could kill another human. No, not a barfight, or an act of road rage, or a marital fight. But a planned, cold murder.

Alfred Hitchcock bought the movie rights to Strangers on a Train under a pseudonym to avoid paying Highsmith what the story was worth. He made it into a successful movie.

Highsmith was angry about Hitchcock's treachery. That's Hitchcock.
One shouldn't be able to read Strangers on a Train and not be bothered. That's Highsmith.
---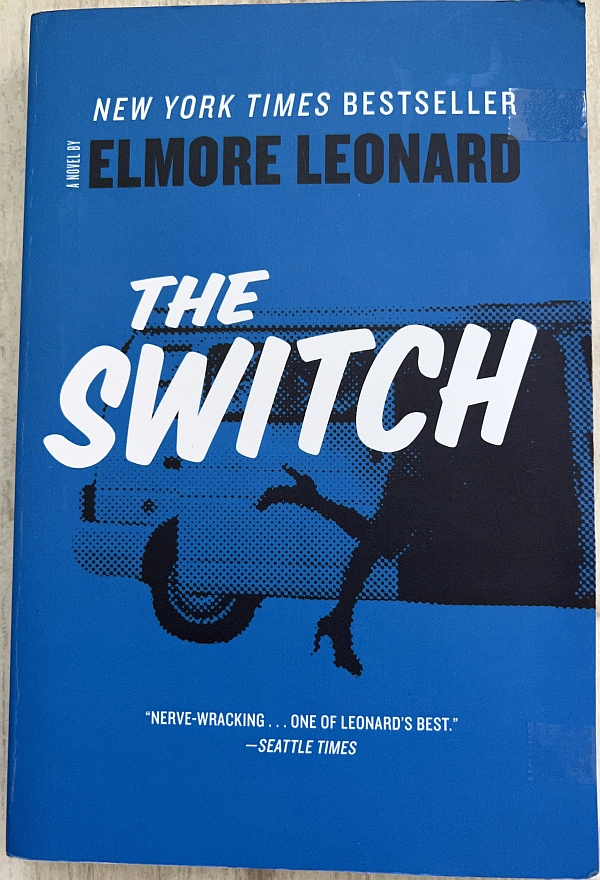 Switch is very good Elmore Leonard. Bumbling kidnappers, crooked real estate developer, annoyed wife. The reader imagines how the story will continue from chapter to chapter, but Leonard never takes it where you think. And you don't know the switch until the last line of the book. Oh my. What a storyteller.
---
"Tess sat in the parking lot of Eddie's on Charles Street eating her way through a half-pound of Eddie's peanut clusters, her lunch for the day." [Charm City, Laura Lippman]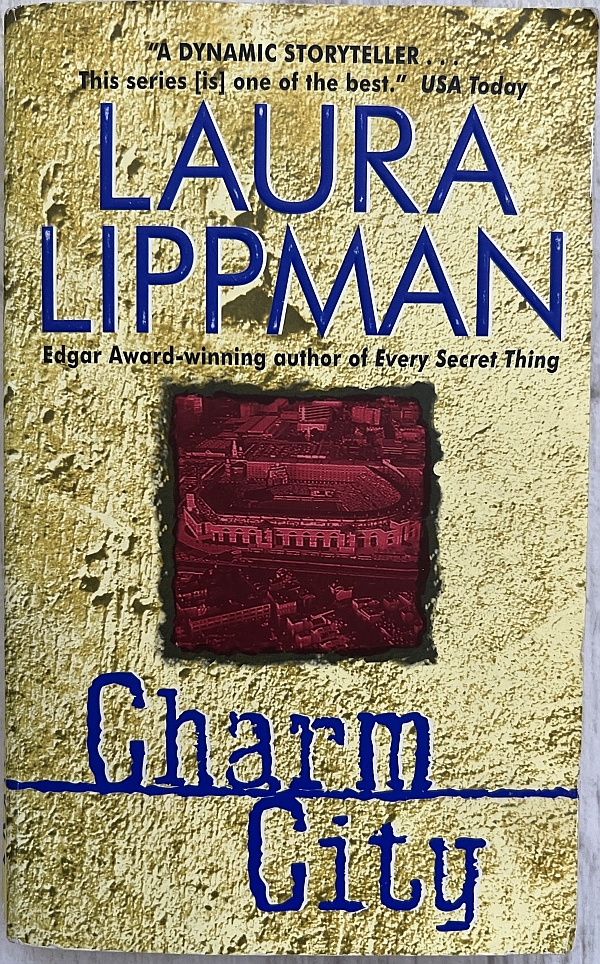 This was my first Tess Monaghan story, though my 2nd Lippman novel. Tess is a Baltimore-based private investigator. Excellent writing, good story. More Laura Lippman.
---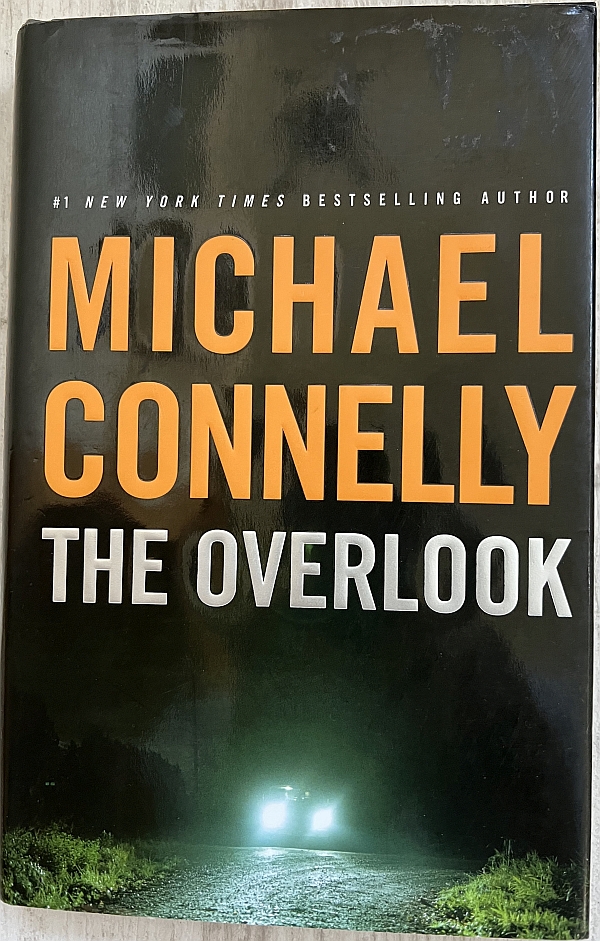 Overlook was my 2nd Harry Bosch novel, and 2nd Michael Connelly. He is very popular. I was only mildly enthused by the first Bosch story. Bosch is not Spenser and Connelly's simple, declarative style leaves little room for memorable lines or pages. But the stories move along. So perhaps they're "pretty ok" and I don't know what that means. I do know that I took two more Bosch novels from a Little Library in San Diego, so I guess I like Connelly after all. My brothers would approve.
[October 21, 2022] [top]
---
"The world he'd imagined had brought him more satisfaction and less pain than the real world ever had." [Avenue of Mysteries, John Irving]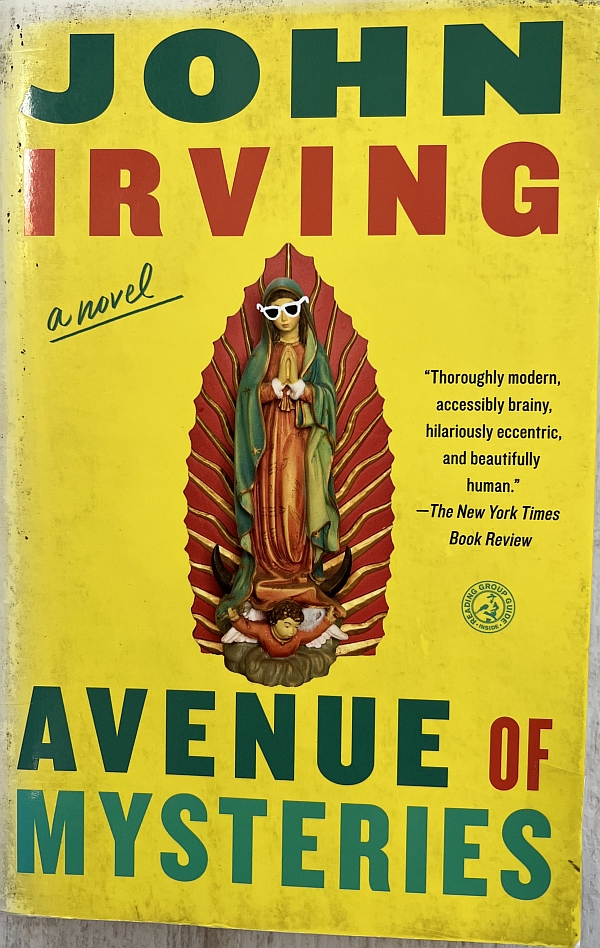 Juan Diego was a "dump reader" from Mexico who became an international novelist and died in the Philippines, perhaps with the comfort and assistance of a mother and daughter who may have been agents of death. Did Miriam and her daughter Dorothy exist? Perhaps.

Born to a prostitute who also cleaned the Jesuit monastery, Juan Diego and his younger sister, Lupe, were dump scavengers. Juan Diego taught himself to read. Lupe's speech could be understood only by Juan Diego, who had to translate what she said. But Lupe could read minds. And Lupe understood that Juan Diego had "another life' to live, a life that could happen only without her. The path to Juan Diego's other life involved a lion and a man who gave up his pursuit of the priesthood in order to marry a transvestite, adopt Juan Diego, and move to Iowa.

Juan Diego became a famous novelist whose books included ones that John Irving wrote, though the titles are slightly changed.

The second half of the 460-page Avenue of Mysteries is about Juan Diego's trip to Hong Kong and the Philippines, where he dies. The entire trip may be read as a dream sequence. The entire book may be a dream sequence.

As always with John Irving, the story is complex and memorable. A special treat in this novel is the many chapters that hurtle to a finish with characters and events thrown into a plot climax that is a verbal and visual storm. The closest comparison I know is Mozart's genius in ending acts in his operas with four characters (voices), a chorus, and the orchestra presenting the audience - at Presto pace - with five points of view that are each different yet in harmony with each other. Irving has that genius.

More from Avenue of Mysteries:

"There were young women that age - some solitary, tomboyish writers among them - who'd struck the older writer as knowing only two kinds of social behavior: they knew how to flirt, and they knew how to show irreversible contempt."

"The men burst into the kitchen with Uncle Ian's Chesapeake Bay retriever, a thoughtless male gundog of Ian's own aggressive disposition and lack of discernible character."

"What the dump reader doubted was the Church: its politics, its social interventions, its manipulations of history and sexual behavior - which would have been difficult for the fourteen-year-old Juan Diego to say in Dr. Vargas's office, where the atheist doctor and the Iowa missionary were squaring off against each other."

"To the dump kids, it also seemed perfectly logical that they were driven to the circus by a transvestite prostitute."

"'Watch out for the elephant shit,' Flor warned them, when they were carrying the dump kids' stuff down the avenue of troupe tents. Edward Bonshaw promptly stepped in a fresh pile of it; the elephant shit covered his whole foot up to his ankle."

"'The Indians had to give up their Indian names!' Lupe cried. 'The Indians had to take Spanish names - that's how the conversion de los indios worked, you mouse dick, you chicken-fucker sellout.'"

"The dump reader was self-taught, and had taught himself how to imagine, too. Maybe the self-taught idea was where the dump reader got the idea that a fiction writer created characters, and you made up a story - you didn't just write about the people you knew, or tell your own story, and call it a novel."

"Boys dream of being heroes; after Juan Diego lost Lupe, he wouldn't have those dreams. He knew his sister had sought to save him; he knew he'd failed to save her. An aura of fate had marked him - even at fourteen Juan Diego knew this, too."
---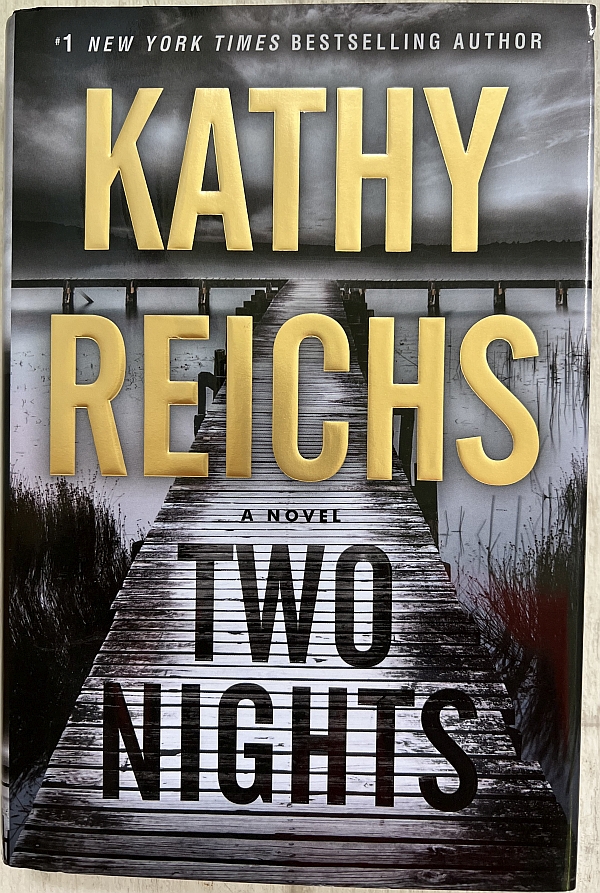 Kathy Reichs can write novels that do NOT feature Bones (Temperance Brennan). Two Nights follows Sunday Night, an ex-cop who pursues a cop case. Sunday is a difficult person. She's had a difficult life. A good book.
---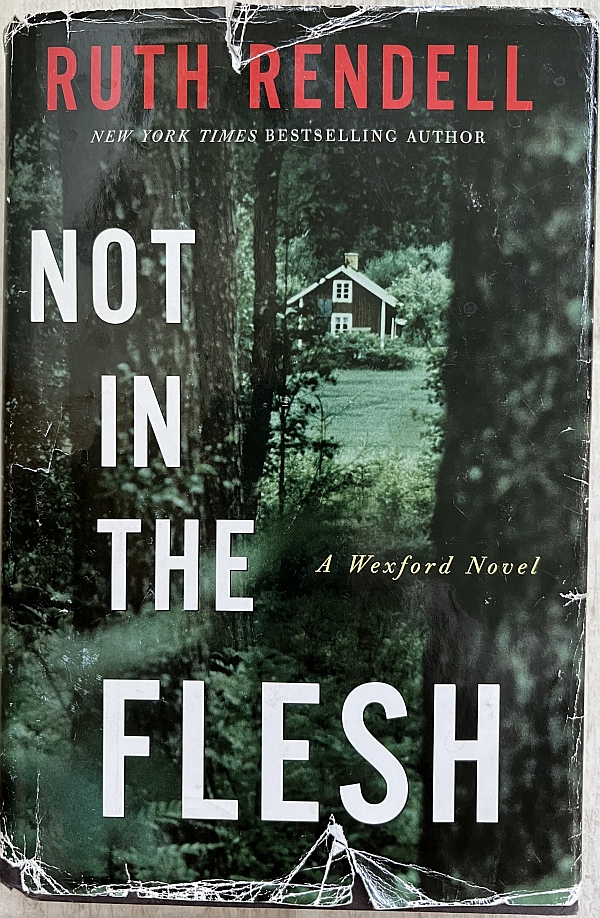 Ruth Rendell was a prolific English writer whose best known novels feature Chief Inspector Wexford. Not in the Flesh is a carefully written, slow-moving murder mystery. I imagine that it is typical of the popular Wexford books and also typical of Rendell's writing.

It's wonderful to find a writer of "easy to read" fiction with whom one connects. I connect with (somewhat) similar novels by Robert Parker and Elmore Leonard. I did not connect with Rendell.
But despite my plan to read no more Rendell (who knows), Not in the Flesh has some lines I liked.

"John and Kathleen Grimble belonged to that category of people who, after about forty, decide consciously or unconsciously to become old. While the cult of youth prevails in society, while to be young is to be beautiful, bright, and lovable, they sink rapidly into middle age and even seem to cultivate the disabilities of the aged. Wexford's theory was that they do this out of laziness and because of the benefits incident to being elderly. The old are not expected to take exercise, lift heavy weights, or do much for themselves. They are pitied but they are also ignored. No one asks them to do anything or, come to that, to stop doing anything they choose to do."
---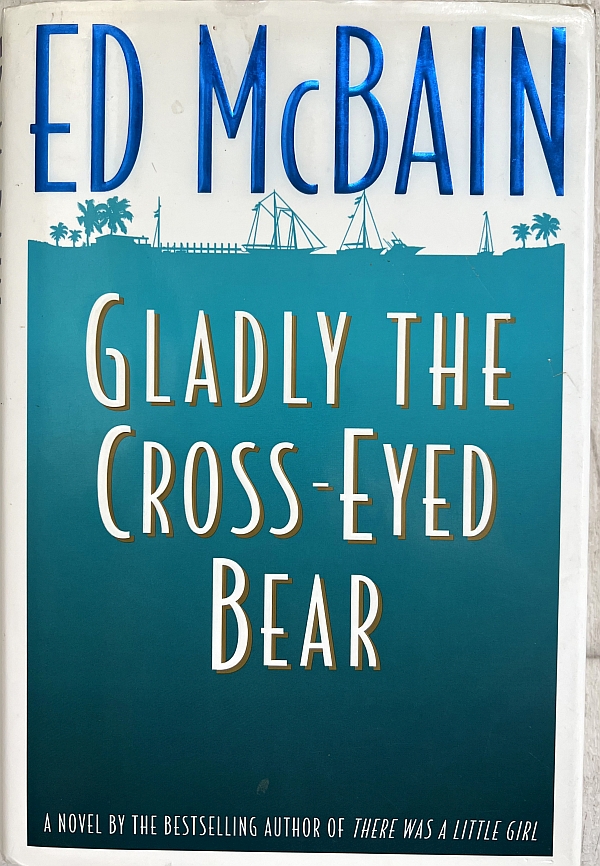 Ed McBain was the pen name that Evan Hunter used for his 87th Precinct novels. This was my 2nd McBain novel. Gladly the Cross-Eyed Bear is a great title for a novel. But it was not a great story.
Here's the stanza from the hymn, Gladly the Cross I'd Bear:
Keep Thou my all, O Lord, Hide my life in Thine;
O let Thy sacred light O'er my pathway shine;
Kept by Thy tender care, Gladly the cross I'll bear
Hear Thou and grant my pray'r, Hide my life in Thine.

For those who have ever been to church camp and belted out hymns with their summertime fellow adolescents, we know what will happen to the third line of that stanza. I've been there!
---
After finishing Chris Bohjalian's Midwives in July, which was a serious and hard read, I moved to Reichs' Two Nights, which was quick and good. It was still July and it seemed right to try Ruth Rendell, a new author for me. Her book was a crawl, and in August the clever Cross-Eyed Bear promised to be a fun read. It was not. So after two misses with Rendell and McBain, I went for what I knew would be a deep and fully consuming book, John Irving's Avenue of Mysteries, which I finished on September 1.
[September 4, 2022] [top]
---
Franz Schubert composed Winterreise (Winter Journey) in 1828, the year he died at age 31. It is a setting for voice and piano of 24 poems by Wilhelm Muller. This song cycle may be the most famous and best of all classical music song cycles. Although composed originally for tenor, it is often transposed and sung by baritones, basses, and mezzos. In Winterreise, the piano has an equal voice with the singer. The first and last songs may be the most famous.

First -
"Gute Nacht" ("Good Night"): "A stranger I arrived; a stranger I depart." In May, he won the love of a girl and hoped to marry her. But now his world is bleak, and he must leave, in winter, in the dead of night, finding his own way in the trackless snow. "Love loves to wander-from one person to the next." He writes "Good Night" on her gate as he passes to show he thought of her.

Last -
"Der Leiermann" ("The Hurdy-Gurdy Man"): Back of the village stands a hurdy-gurdy man, cranking his instrument with frozen fingers. His begging bowl is always empty; no one listens, and the dogs growl at him. But his playing never stops. "Strange old man. Shall I come with you? Will you play your hurdy-gurdy to accompany my songs?"

In my trek through a classical CD collection, I've reached Schubert, and Winterreise. See below for the Winterreise collection.

Which is the best? Or which are the best? My first Winterreise was the Hans Hotter with Gerald Moore on LP. That version is imprinted on me. And there's the Hotter/Raucheisen from 1943, on the same CD set as the Gerhard Husch recording from 1933. These are historic recordings that do not lose much due to their age.

For modern versions, the Finley may be near the top. Oddly enough, I do not have a Winterreise recording by Dietrich Fischer-Dieskau. The mezzo version by Christa Ludwig, with James Levine accompanying, belongs in any Winterreise collection. After the initial shock of a female voice at the start of Gute Nacht, it all works beautifully.

Back on November 1, 1971, I saw Ludwig at Carnegie Hall in a recital of Brahms songs. Her pianist? Leonard Bernstein. I was with Miriam's father, Bernie, and after the concert we had blintzes at the Russian Tea Room, next door to Carnegie Hall.
The CDs: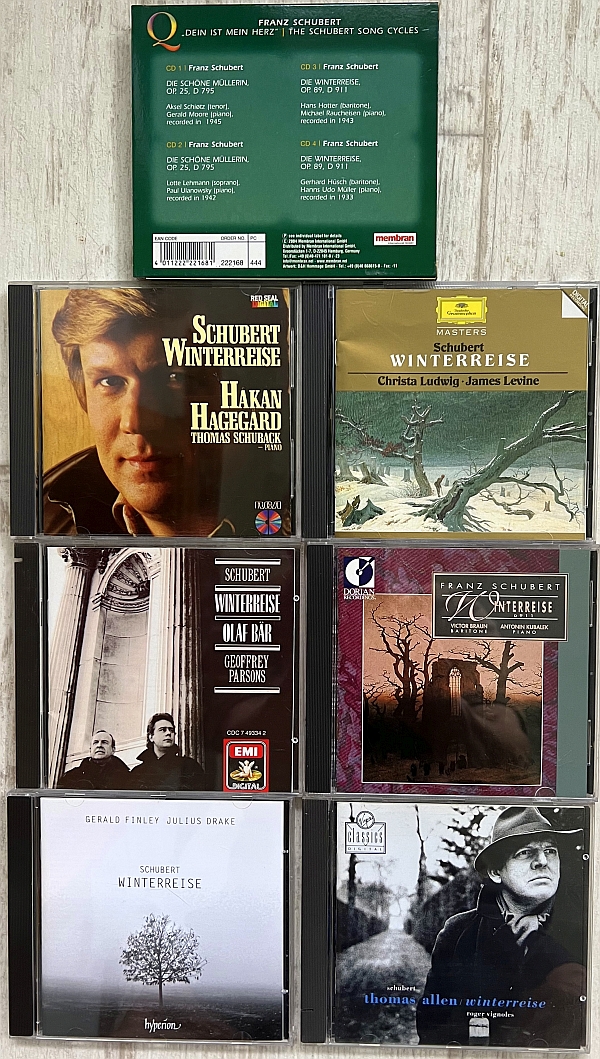 The LPs: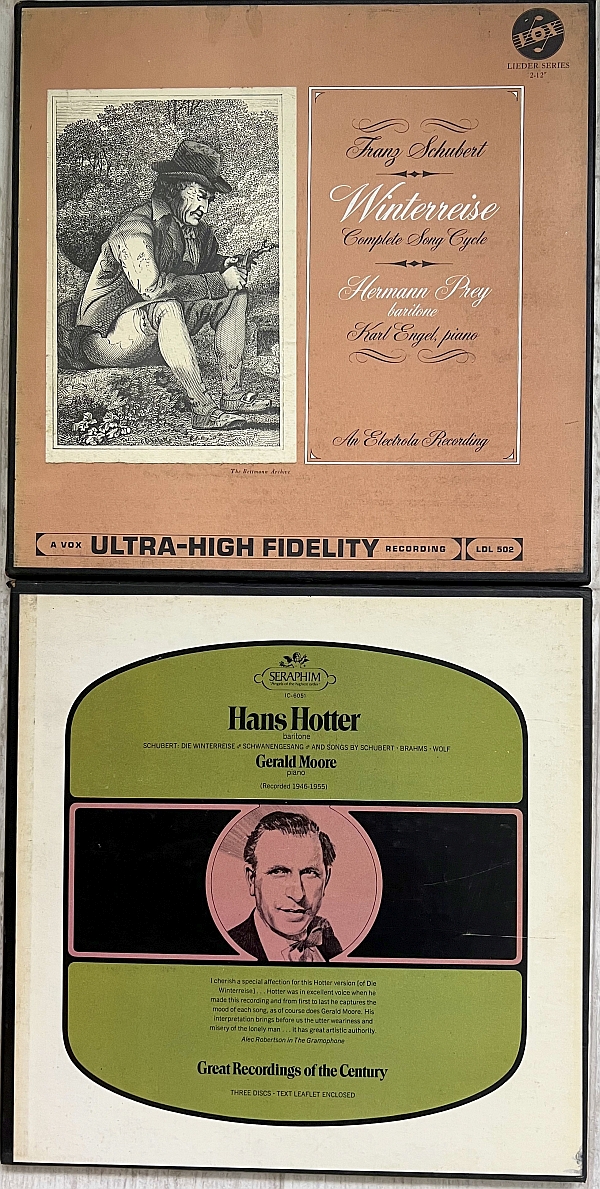 The tapes: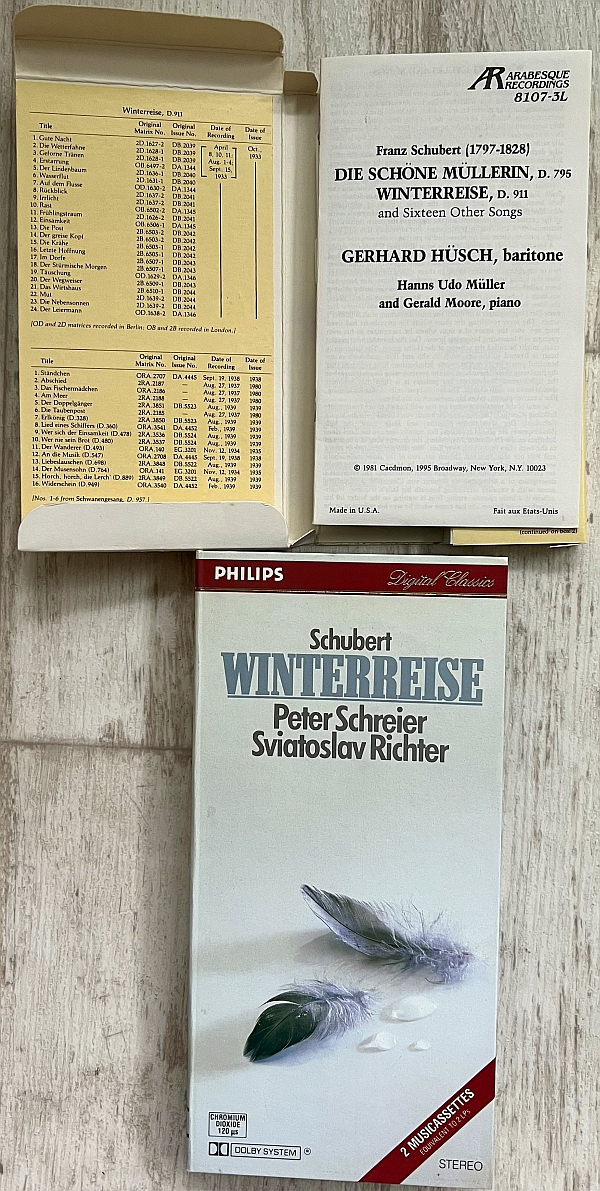 Footnote: I do have a recording by Fischer-Dieskau! It's in the Murray Perahia box of 67 CDs and 5 DVDs, and includes Fischer-Dieskau/Perahia on CD as well as DVD (video).
[August 11, 2022] [top]
---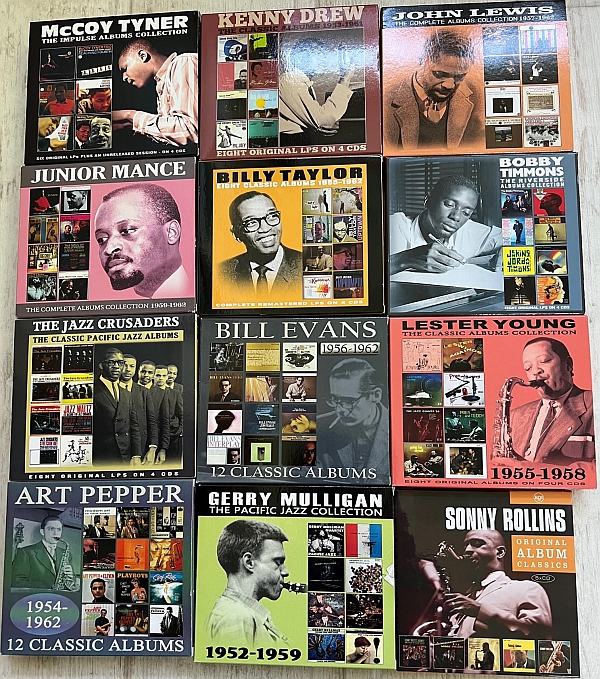 Some people collect things. I do, though I don't think I'm a collector. Perhaps I am.

I once had over 20,000 long playing records. Now I have only 5,000. It was not difficult, really, to get rid of those 15,000. But it took about 5 years of careful listening and evaluation to cull the keepers from the others.

I've never counted the CDs in the collection, but there are many. A great many.

The current adventure is to play them all, in alphabetical order beginning with Adolphe Adam, whose ballet Giselle is worth several listens. To avoid listening, for example, to 6 recordings of Orff's Carmina Burana one after the other, I keep 2 or 3 "sequences" active. For example, at the moment I'm working through Ravel on one shelf and Scarlatti on the shelf below.

Bach, Beethoven, and Mahler are shelved separately and not included in the alphabetical march through classical music. Their time will come later. Also not included are the many box sets that also are shelved separately. These often are the morning CD, along with coffee and the Boston Globe. At the moment, it's a big box of the complete recordings by the Alban Berg String Quartet.

In the evening I often switch to jazz, which goes well with the reading hours. The photo above shows some of the jazz boxes that I play.

Finally, in a letter from the Economist that comments on an article about bad management, we have this.
"As more and more people return [to work], the coffee runs out earlier in the day. Management's response to this of course is to provide smaller cups."
And we wonder why the world is in trouble.
[July 19, 2022] [top]
---
"One of my da's tragedies was always the fact that he was bright enough to understand just how completely he had shat all over his life. He would have been a lot better off thick as a plank." [Faithful Place, Tara French]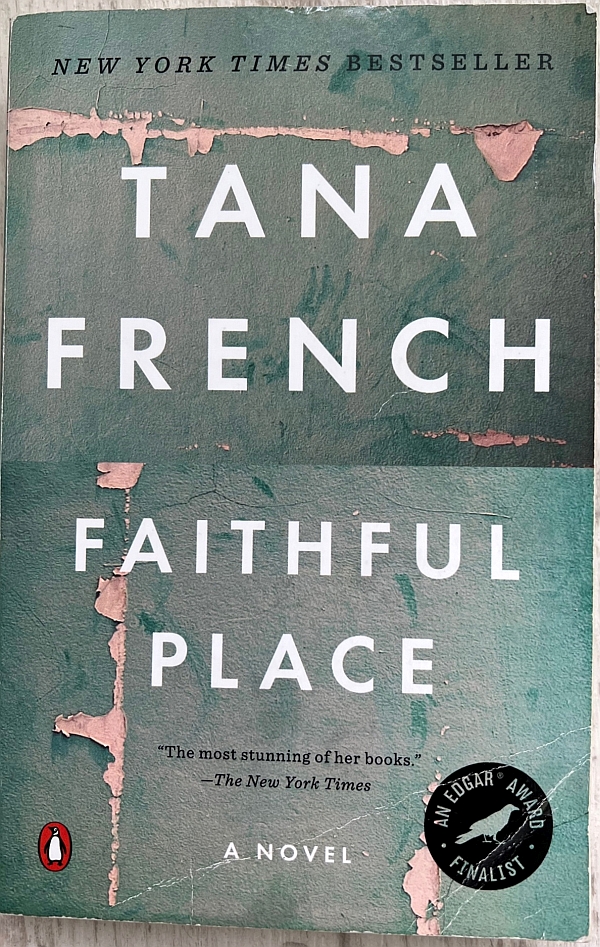 Faithful Place is a run-down street in a run-down section of Dublin. Although Tana French has created a fictionalized locale, it is based on a real one. This locale exists throughout Ireland and the rest of the world. The personal tragedy and family dysfunction are universal. It is almost impossible to escape the dysfunction in which one is born. In this story, Frank Mackey tries to leave, with his beloved Rosie, and he almost succeeds. But not quite.

For many of the 400 pages this is a serious and sad slog. Despite the grim story, French keeps the reader alert (and reading) with deft prose laden with vernacular and heavily accented with Irishisms (specifically Dublinisms). Da = Dad. Eejit = Idiot. As in this line (page 268): "Your da's a fecking eejit. You knew that already, or you're as bad." This is Frank's Ma speaking to Frank. And the neighborhood, Faithful Place, what was its power? All powerful. Frank's Ma again - "Your da always said to me he slept in the front seat and Tessie slept in the back. I wouldn't know, sure. But that's not what the Place thought."

Perhaps many of us live where the power of our neighborhood does not control our lives. But Faithful Places are all over the world.

More from Faithful Place.

"In my neighborhood, gossip is a competitive sport that's been raised to Olympic standards."

"This country's about to go down the tubes. It's at the top of the cliff, and it's about to go over at a hundred an hour."

"Zippy Hearne slapped me on the back and told him I owed him a fiver: he had managed to get his leg over Maura Kelly, even though he had to marry her to do it."

"I'd love to be good at something, really good, and have it matter."

"We were still at the age when girls are years older than guys, and the guys grow up by doing their best when the girls need them to."
---
"They never shook her hand when they met her, they always embraced her. …Moreover, these were not the sort of mannered little squeezes society matrons or debutantes might share at dining clubs or cotillions in Manhattan, these were emphatic bear hugs of impressive long duration. These were the sorts of decorum-be-damned greetings that begin with arms opened like wings, which then close around one like a straitjacket. I hate to think of the sort of damage they might have done to their clothes if these midwives or my mother had been the sort who wore makeup." [Midwives, Chris Bohjalian]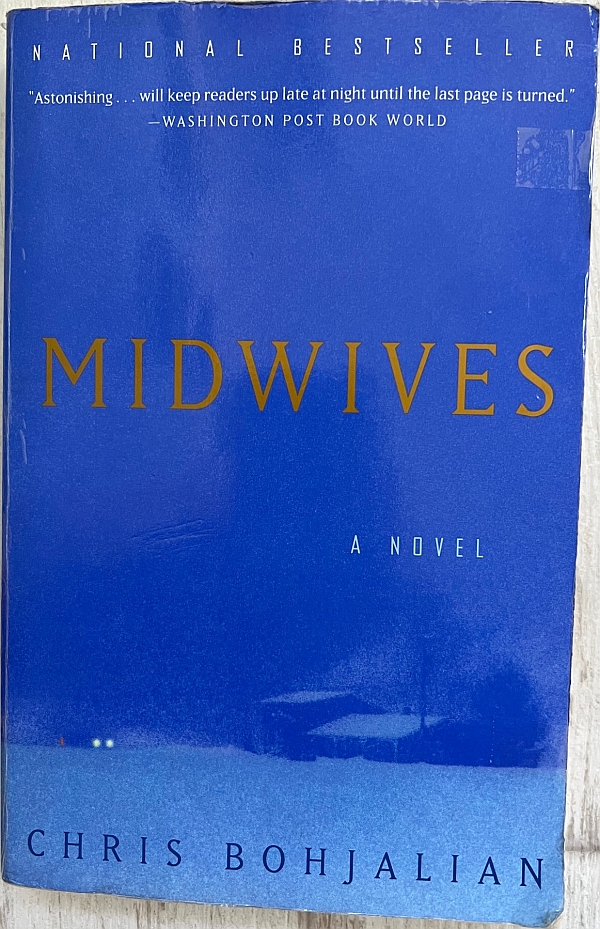 This was one of the most unsettling books I've ever read. It's narrated (spoiler alert) by the 14-year-old daughter of a midwife in Vermont. Our narrator is an adult now, and this is the story she tells.

Her mother, a midwife who has delivered over 500 babies, is guiding the delivery of a woman who seems to suffer a stroke and dies. After failing to revive her and finding no pulse or heartbeat, but finding a heartbeat from the undelivered fetus, the midwife uses a kitchen knife to cut into the dead woman's abdomen and deliver the baby, who lives. One life has been lost, the mother, but another saved, the infant.

So, what's the problem?

The Attorney General for Vermont, with the support of the Medical Examiner, and most of the medical industry, which abhors midwives, accuse the midwife of murder, and she is tried for involuntary manslaughter.

At the moment when she decided to cut the baby from the dead mother, the midwife was 100% certain she was dead, and the only possible next action was to rescue the baby trapped within the dead body. But afterward, she doubted herself. Was the woman dead? The Medical Examiner found no evidence of a stroke. A medical condition that occurs under stress (hard labor) can cause the heart to stop. Did the midwife detect a "twitch" in the dead woman when she made her first cut?

The midwife was sure she made the best decision at the time she made it? If she had not performed the Caesarean would the woman have begun breathing again? Would the fetus have died before this happened, if the dead woman returned to life at all?
---
"You don't have the sense God gave a corn muffin." [Flash and Bones, Kathy Reichs]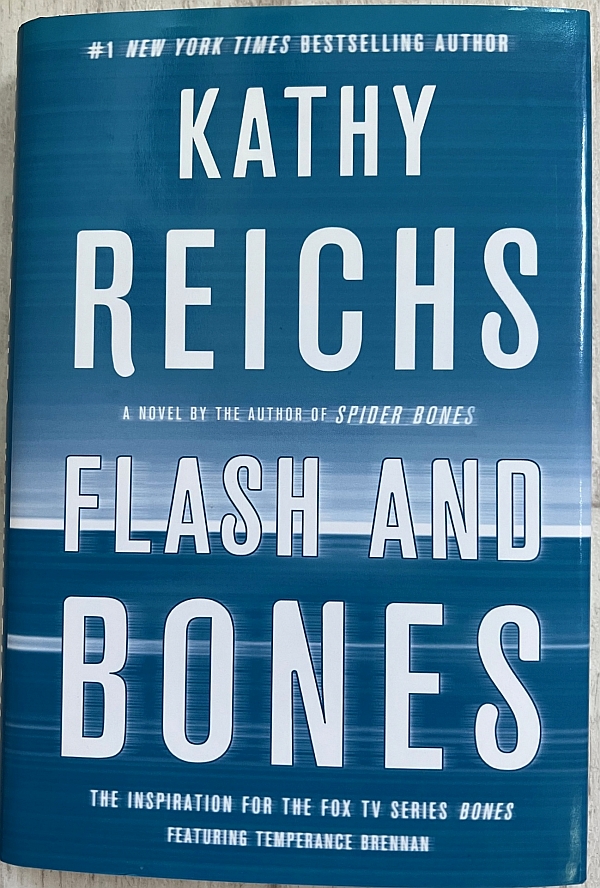 Another Bones novel.

Kathy Reichs never fails to deliver some sentences, paragraphs, and pages that make each novel worth reading. No crises of dysfunction (Faithful Place) or life/death (Midwives), and that's a good thing. Dysfunction and death march through the Reichs stories, but we (me, anyway) are reading the story, not sucked into it.
---
"'They've measured the brain activity of experienced boxers,' he said. 'Did you know that they lose their consciousness several times in the course of a fight? A fraction of a second here, a fraction of a second there. But somehow they still manage to stay on their feet. As if the body knows it's temporary, assumes control and holds them up for as long as it takes them to regain consciousness.'" [The Snowman, Jo Nesbo]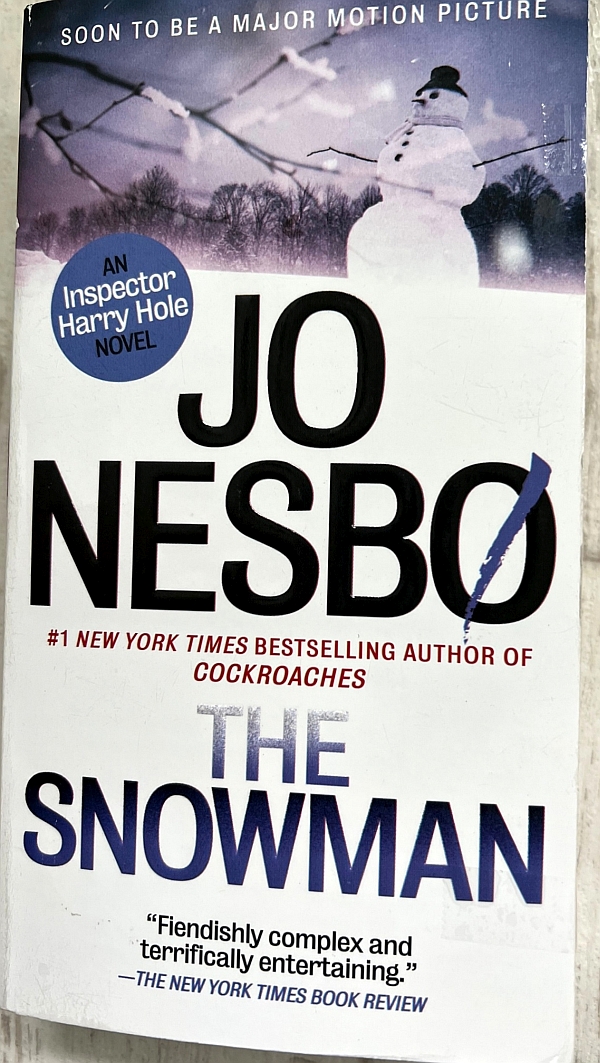 This is a long Nesbo novel, over 500 pages. But it needs that space to hold the complex story, with the typical Nesbo wrong turns and mis-directions. One quality of Nesbo's Harry Hole novels is that the plot's twists are not obvious. At least not to me.
I read Flash and Bones and The Snowman in May. Faithful Place was in June, and Midwives in July.
[July 14, 2022] [top]
---
"His memory, when it wasn't failing him utterly, was suspiciously selective." [Chances Are ..., Richard Russo]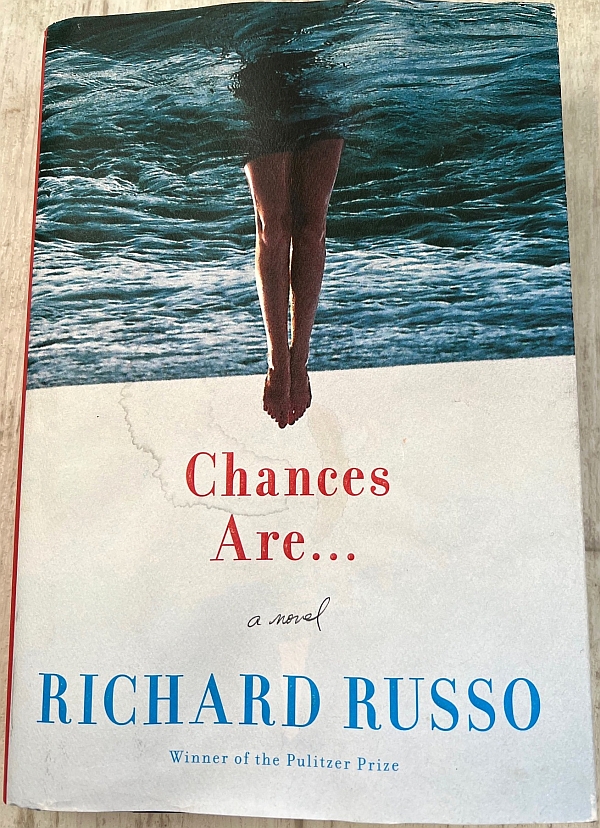 Richard Russo published his relatively slim (302 pages) Chances Are . . . in 2019. While it's rich Russo, with delicious prose and a crafty plot, this should not be your first Russo novel. His sprawling sagas are full-course literary meals. This one is a fine choice off the desert cart. The title does refer to the Johnny Mathis iconic song.

Russo slowly builds the story of 3 college friends, now 45 years after graduation, and meeting for perhaps a final reunion weekend. We get to know them for 200 pages, or we think we do, until the last 100 pages swirl our assumptions aside. We don't always know our friends or even ourselves.

More from Chances Are --

"'The thing to understand about your father,' Lincoln's mother had explained when he was in high school, 'is that you always have a choice. You can do things his way, or you can wish you had.'"

"Instead of going directly to Marty's office, he'd stopped to buy a large roll of them and a package of Wet Wipes, having managed to splash his loafers. Had Anita been along, this errand would have been unnecessary. Being a woman, she always carried both mints and wipes in her purse. Not being a woman, he had no idea why they would imagine that at some point during the day you just might, for example, vomit onto your shoes and need them."

"I'm envious, actually. Your parents both cared about you enough to give you bad advice."

"Nothing you want matters as much as you think it does."
---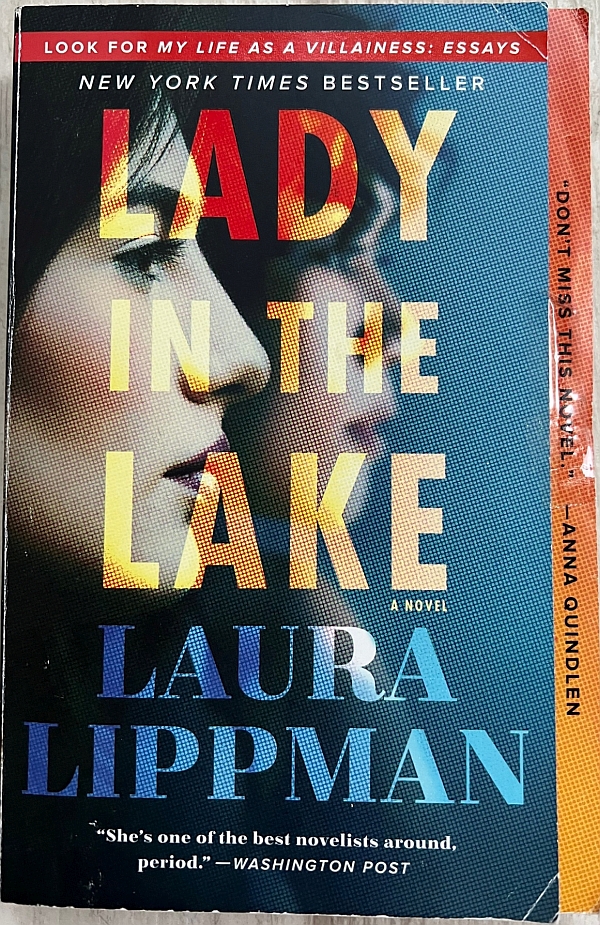 Lady in the Lake was my first Laura Lippman novel. In addition to being a new writer on my reading list, Lippman introduces Baltimore as a story setting. This is a good break from the many New England and New York based stories I read.

Lippman writes well, and her storyline avoids obvious flow. I could not predict the next stage in the plot. So I kept reading. And that's the mark of good writing. More Laura Lippman awaits.
---
"No, here. I'm sorry - when New Yorkers say 'the city' they always mean the island of Manhattan."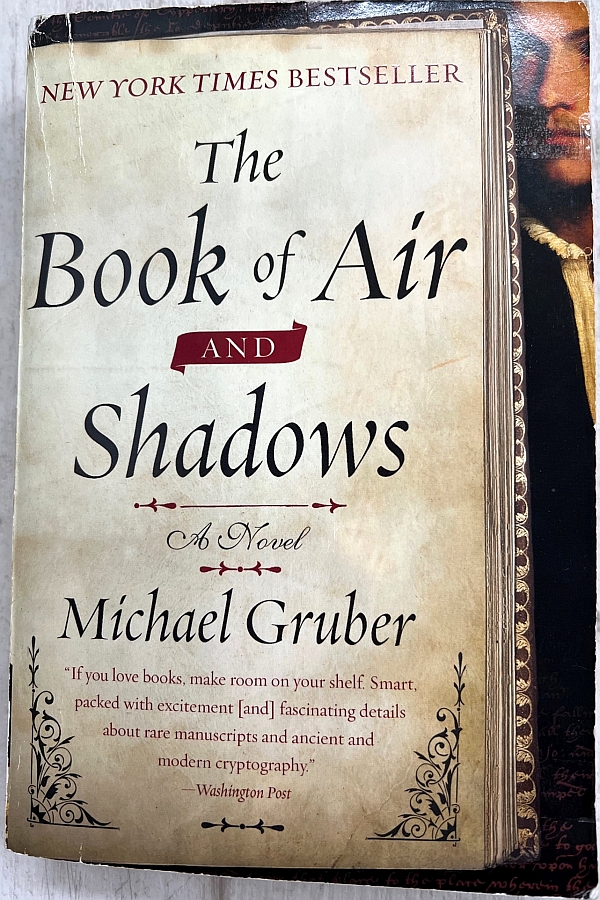 Michael Gruber published The Book of Air and Shadows in 2007. This 466-page novel uses the discovery of an unknown play by Shakespeare as the reason for gangsters, scholars, lawyers, booksellers, and bystanders to behave badly. Well, the gangsters from Israel, Europe, and the U.S. were simply being gangsters. Everyone else was off the rails. Shakespeare will do that to you.

For readers who like to identify with a favorite character in a story, this would be a tough read. There's not a single "golden" player in this play - all are tarnished. And why? Money. The discovered Shakespeare play is worth, or would be worth, millions if not billions.

More Gruber --

"The problem with evil people is that they can see only evil in others."

"It wouldn't be the first time, however, that the fate of nations swung on someone wanting a piece of ass to which they were not strictly entitled."
---
"You're not the first person who was ever confused and frightened and even sickened by human behavior."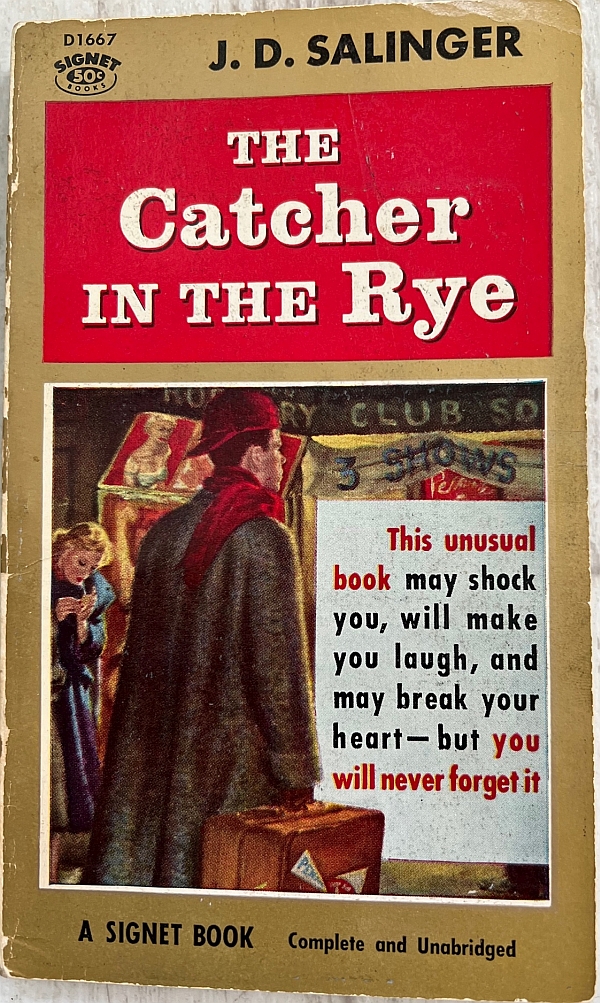 J.D. Salinger published The Catcher in the Rye in book form in 1951, although parts had been published in 1945 and 1946. It's about teenage angst as experienced by a 17-year-old boy, and it's narrated in 1940s teen vernacular by the "author," Holden Caulfield. The author is not only Caulfield but Salinger, who, in his own life, never escaped his identity with Holden. Their lives mirror each other, and we might follow the fictional character after the story ends by looking at Salinger's life.

I bought my Signet paperback copy for 50 cents (new) on September 17, 1963, and read it while I was in college. I just re-read it on the way to and from San Diego in early May 2022.

The Catcher in the Rye is one of the most banned books in American literature. I imagine the arguments against it are related to language (some naughty words), sex (oh, please, just get over it), and Holden's angst. Perhaps if we ban this book, teens will be happy all the time and not think of their peers and adults as imperfect humans. Yes, let's legislate Human Perfection.
[May 8, 2022] [top]
---
"If you save someone's life, you are responsible for them." [Billy Summers, Stephen King]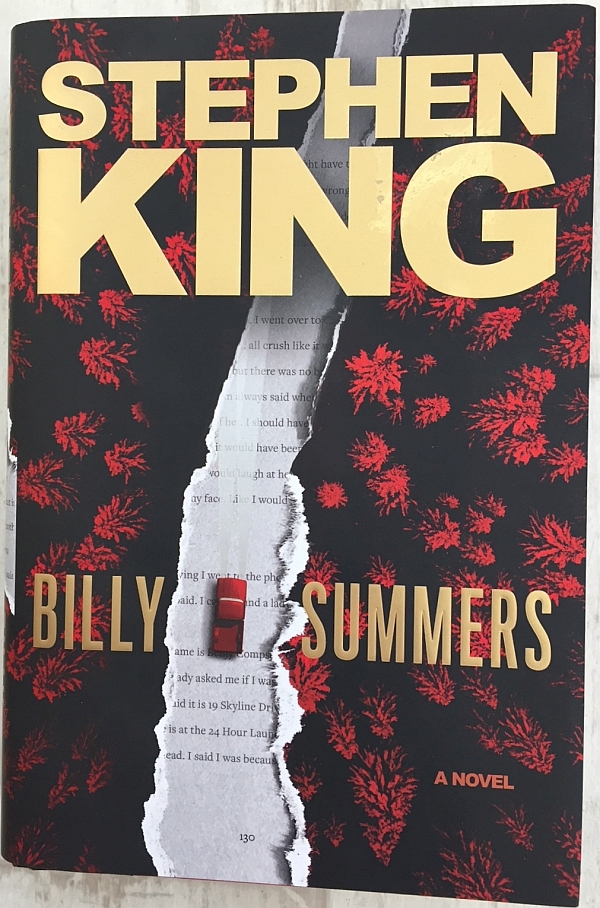 In many stories, a good guy who does bad things dies in the end.

If you are trained in the military to kill, and then you take that skillset back to civilian life, and you are paid by bad people to kill other bad people, you are a killer. Billy was a good person, and a killer. There could be no escape for Billy.

We do bad things for good reasons, and we do good things for bad reasons. King explores the former moral dilemma.
---
"But what did it mean, really? There was no way for me to know, only to speculate. I'm not an Egyptologist. My previous studies of comparative religion have been confined to medieval Christian variants prominent in the Germanic and Mediterranean regions during assorted state-sanctioned periods of witch and heretic hunting, when ecclesiastical nuance determined the destiny of illiterate, cowed populations. The Inquisition is an archetypal instance on non-secular terrorism - it's a template for institutionalized cruelties that have abided throughout modern history." [Elect Mr. Robinson for Better World, Donald Antrim]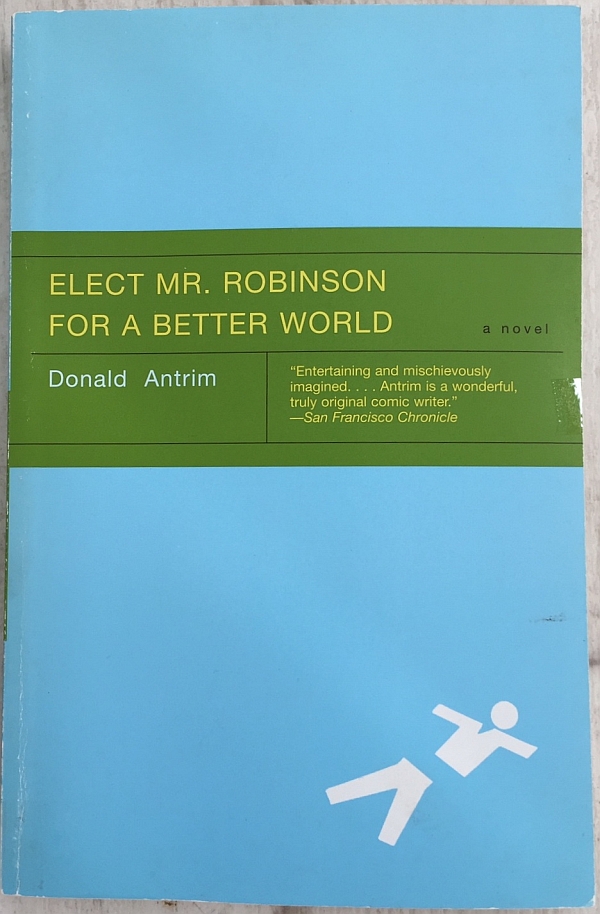 Although Pete Robinson was correct about almost everything, he also was insane. He lived in a world that was only a smidgen less sane than our own little neighborhoods, where perhaps we would not draw and quarter the mayor, using 4 cars, and that mayor would not have fired a Stinger missile into a crowd of townspeople. We are very far from that. Are we? How fine is the line between societal sanity and insanity?
---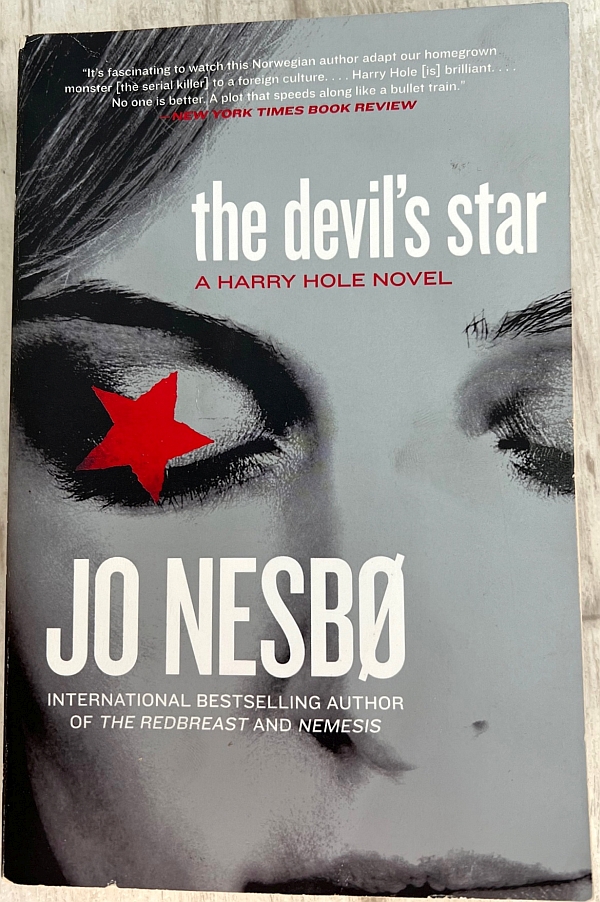 The Harry Hole novels are exhausting to read. That's not a negative assessment. Exhausting activities are often ones we seek. The Devil's Star by Jo Nesbo was my 3rd Hole novel. There will be more.
---
"It was not the first time he found actual equality difficult to bear."
"'She's such a sweet person,' Edith said. 'She's especially moved by bad paintings because she feels such embarrassment for the painter, even if he's dead.' It's true. There wasn't a decent painting in the bunch of Kurt Winters; she had bought his very worst."
"'Edith is most attracted to things that are unfamiliar to her.'"
The 158 Pound Marriage. John Irving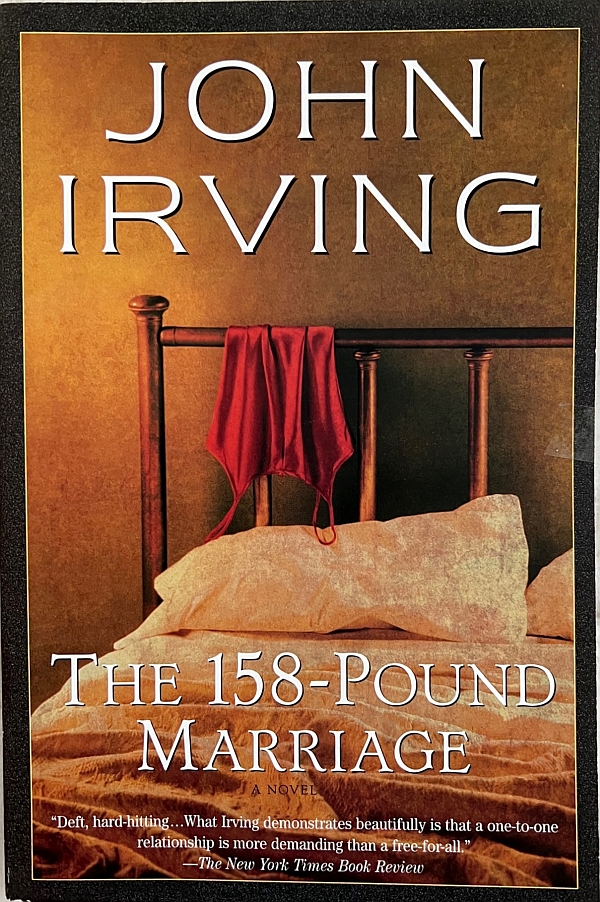 This is a very early Irving novel, and a short one, only 158 pages. Did he intend to match the page count with the title? It was published in 1973, only five years after John Updike's Couples. On the surface both novels use suburban sexual freedom to carry the story. It was a time of free love, drugs, and partner swapping - or at least it was a time when fiction writers jumped on these themes that now were publishable. I remember being disappointed in Updike's book. I had read everything he had written up to Couples, but after finishing what I sensed at the time was a lazy book that pandered to a new-found sexual freedom, I stopped reading Updike.

Irving's book also carries a stale flavor, but he's such a good writer that The 158-Pound Marriage is worth reading.

After finishing a book I'll sometimes check the "critical assessment" of what I've just read. One critic complained that Irving included too much about wrestling. Well, since wrestling was the framework for the story, I'm not sure the critic read the book. Would an art critic complain that Renoir spent too much time fiddling with colors?
---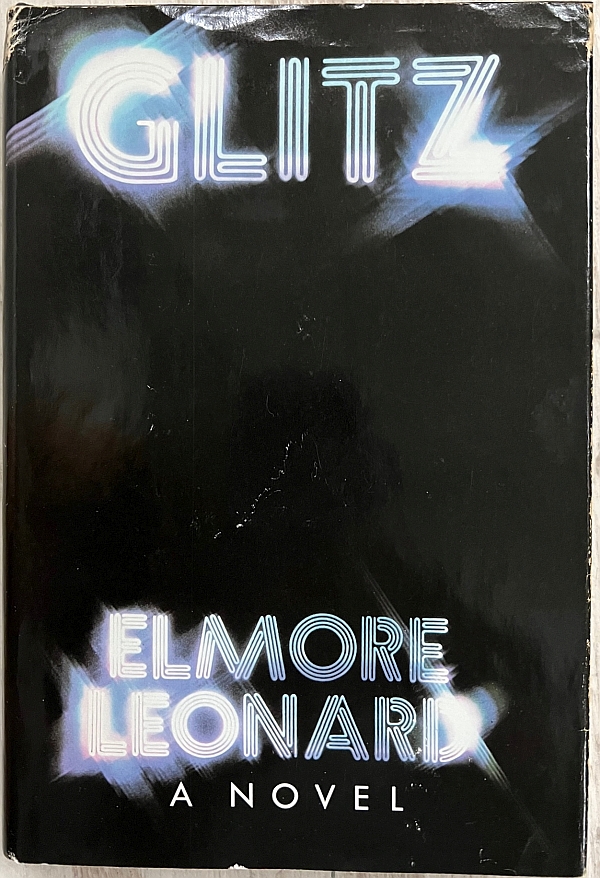 Someone asked me which Robert Parker novel she should read. I didn't know. I mumbled "all of them" or maybe I just mumbled. Ask for an Elmore Leonard recommendation and I'd be mumbling again. They're all good, or mediocre, or bad. Your choice, your taste. Glitz was my 19th Leonard novel.
---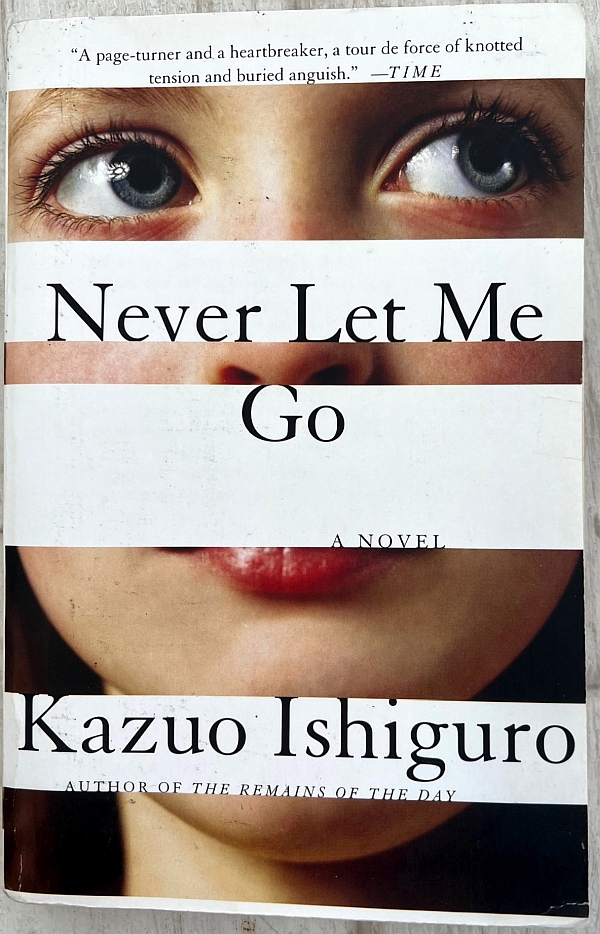 Have you read The Handmaid's Tale by Margaret Atwood? If yes, you have a head start on Never Let Me Go by Kazuo Ishiguro.

Humans in power use powerless humans as they wish. In The Handmaid's Tale, it's males using females. In Never Let Me Go, it's "naturally born" humans using cloned humans.

Atwood's women and Ishiguro's clones are human. Although the clones cannot reproduce, they write poetry, create art, make love, are kind, petty, happy, sad. There is no human emotion or ability that is beyond them. They are human. They have souls. But . . . . They were created to be harvested for body parts that cure cancer and other diseases. When they reach maturity, they begin making "donations" and they die after the 2nd or 3rd. Rarely, a clone's death is not until the 4th donation.
When it was understood that the clones were fully human and they were being killed for body parts, one might think that the whole thing would be stopped. But no. Once a cancer cure is discovered, can it be taken away? In Ishiguro's story, the answer is no.

As one might expect, Never Let Me Go received scathing reviews from many readers, who were horrified by the story. The book is narrated in the voice of one of the clones. It moves slowly and repeats many moments where the characters (and the reader) "sit on" what is discussed. And then it ends. There is no grand finale, beyond death, no magic revelation to make us smile about our happy lives.

I will read more from Kazuo Ishiguro.
---
I finished Billy Summers in February. I read Antrim, Nesbo, Irving, Leonard, and Ishiguro in March. It's been a long winter.
[March 30, 2022] [top]
---
"One of these locals was Carl Roebuck, who most people were surprised to learn was an entrepreneur, having known him all their lives as a con man and an asshole."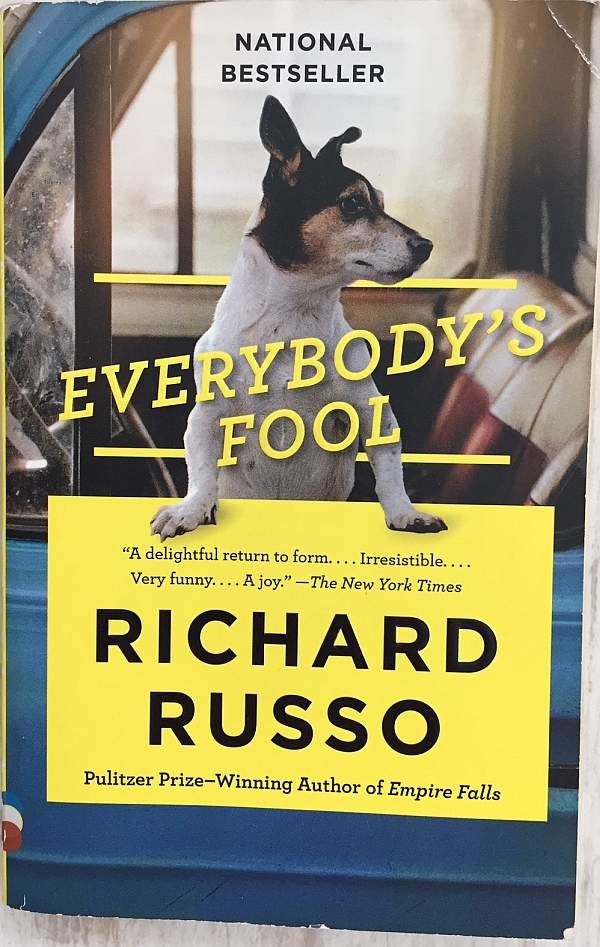 Richard Russo published Everybody's Fool in 2016, twenty-three years after Nobody's Fool. It was 10 years later in the story, the cast was the same, and the fool was indeed a fool. But no less lovable for that. The fool, by the way, was not Roebuck, but the policeman who had shot at Sully in Nobody's Fool, and became the police chief in Everybody's Fool.

More from Russo:
"At fifty-eight, he was as determined as he'd been at thirty to corner the market in broken, worthless crap, to bring it all home, take it apart and leave the pieces strewn over every flat surface in the house."
"Knowledge was not a state to which he'd ever particularly aspired, much preferring the bliss of ignorance."
---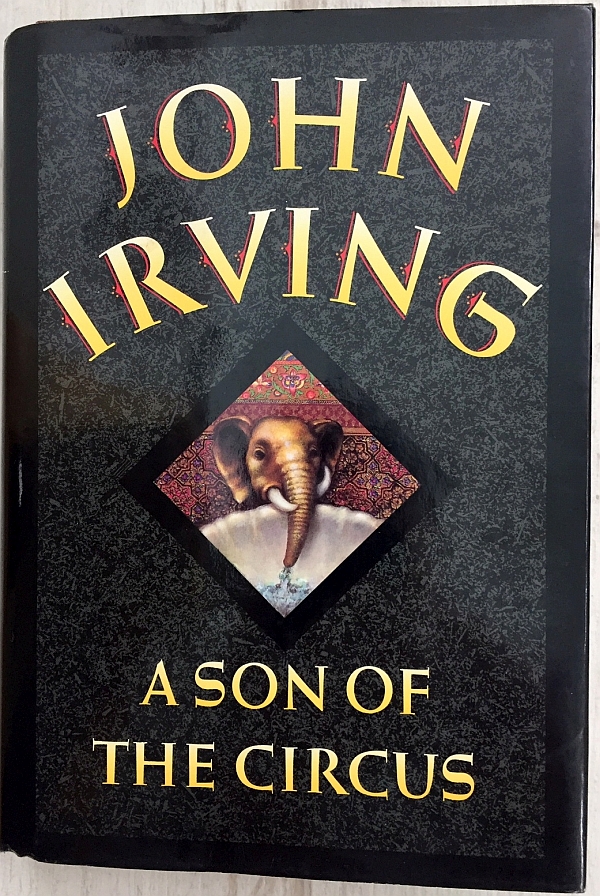 "No one could have fathomed what a life he'd led, for it was chiefly a life lived in his mind. Possibly what passed for his tiredness was nothing more than the cost of his considerable imagination, which had never found the outlet that it sought."
This passage is near end of A Son of the Circus, John Irving's 633 page story of Dr. Farrokh Daruwalla, who lives in Bombay (now Mumbai) and Toronto. He's Indian but not, Canadian but not. His wife is Austrian. He lives his life as an immigrant, which means he belongs nowhere. It's a story of India, but not. This story includes circuses and dwarves, a vast variety of sexual themes, twins separated at birth, Jesuits and other religions in their best and worst behaviors, murder, and disease. I hesitated to start reading this heavy book, especially given Irving's slow pace. But it's a great story.
---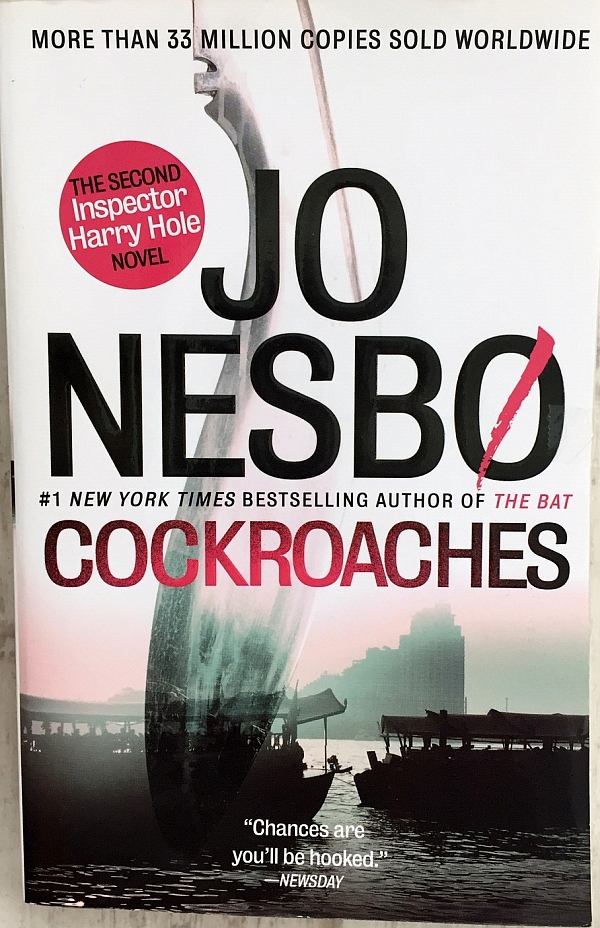 "'Do you love him, fru Molnes?' In the ensuing silence he listened for a fanfare. 'Love him? What does that matter? I'm capable of imagining I love him. I think I could love anyone who loves me. Do you understand?'"
Jo Nesbo's world is not the world of Russo and Irving. Harry Hole is a Norwegian police inspector. My earlier Hole adventure had him in Australia. In Cockroaches he's in Bangkok. Bad stuff happens.
---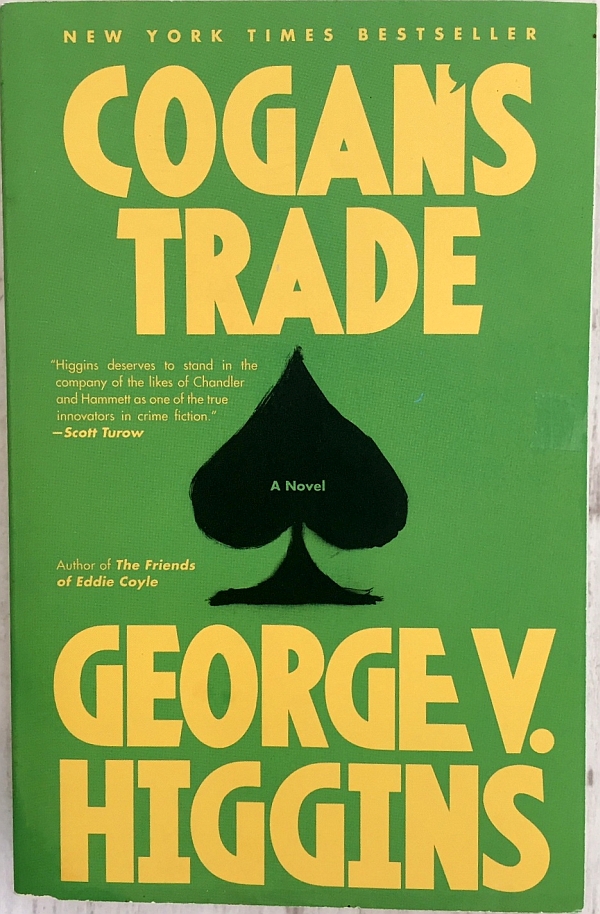 "Everything goes to hell if you wait long enough."
Cogan's Trade was my 5th George V. Higgins novel. Higgins was an Assistant Attorney General and then an Assistant United States Attorney in Boston. He taught Creative Writing at Boston University. And he was a prolific novelist. His work features dialog by Bad Guys in their Boston-accented vernacular. What's Cogan's trade? He's a hit man. Paid killer. And he's the hero of this story. Sort of.
---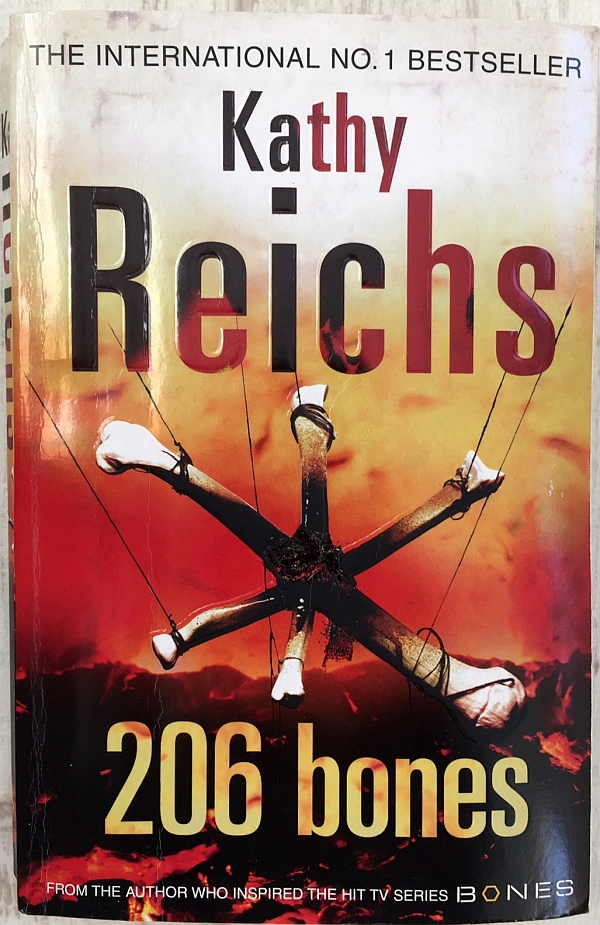 Mild autism is the key to Temperance Brennan, the central character in the Bones novels by Kathy Reichs. In the TV series based on the Bones stories, the actress Emily Deschanel mastered this quality, which made the episodes so watchable. In the written/printed stories, Dr. Brennan's mastery of bones combined with her social awkwardness is more of a challenge. Brennan is incapable of "reading" people, which often puts her at risk. 206 Bones, published in 2009, is a good example. The reader wants to yell at Temp - "it's your lab assistant!!!" But she's oblivious to all living, human clues, while being a master of scattered bones.

I suspect some people don't' read these books because perhaps 50% of the words are detail about forensic anthropology and - basically - bones. Or readers skip all the technical parts and only follow the story. Well, I love all the bone talk. I learn a lot. But don't quiz me on it.
---
I finished Cockroaches in December and Everybody's Fool in January, followed by A Son of the Circus, Cogan's Trade, and 206 Bones in February.

Irony note: currently reading Stephen King's latest novel, Billy Summers. Billy is a hired killer.
[February 15, 2022] [top]
---
<