Love is a snowmobile racing across the tundra and then suddenly it flips over, pinning you underneath. At night, the ice-weasels come. [Matt Groening] [
more quotes
]
It was a lost year for racing. In 2007, I ran 18 races. In 2008, I ran one.

We were leaving for a week at the tip of the Cape on Saturday, October 4th. After four months of injury recovery and a month pretending to run, I had strung together 5 weeks of 20+ miles per week. Nothing longer than 6 miles, and no track. I had not seen Fernando since April. Yet, it seemed that Saturday morning, October 4th, was the right time, and the only time, to get into a starting line and experience the feeling -- not joy, not fear, not sure what we feel -- of hurling my body and mind through a road race. It was a rare weekend we were home, and it was only on Saturday morning that we were home.

Beth, who lives in Tyngsboro, assured me the Tyngsboro Trot 5K was flat. I run with Beth at lunch -- they're little half-hour tempo runs. She's honest and direct. And she was wrong! Keep reading.

It had been 10 months since my last race. I usually wear lighter sneakers for racing, rather than my usual "motion control" sneaker-boots. But I decided to wear the boots. Low-key seemed wise, since I wasn't sure I would finish, and not sure I wouldn't throw up, or walk, or just start crying. I would be alone in a strange neighborhood, and this seemed a good thing.

I arrived early, registered, and started trotting around to warm up. I was careful to not over-trot, since I knew I would need every smidgen of energy to get through all 3.1 miles. Something inside was saying "wow, that's a long way." And something else inside was saying "wow, you are such a wimp. You used to warm-up for 3 miles at tempo before running a 10K, and then cool-down for another 3 miles. Get a grip!"

While I was arguing with myself, and losing, I heard "Hi Dave!" It was Linda Jennings. She was here for a tempo run as part of her training for the Philly Half in November. Linda (at age 56) went on to be 1st woman at this 5K in 21 flat, and 6th overall out of 122 finishers. She is quite amazing. We cooled down together after the race, and those 15 minutes were as quick as my race pace.

The race? Beth was right about the 1st mile. Flat and nice. Mile 2 went up two long hills. Two long hills, Steep ones. Long ones. Of course, mile 3 included coming down those hills, but I don't gain as much coming downhill as I lose going uphill. I did not stop running and I did not throw up. My first mile was 8:03. 2nd was a hill-inspired 9:27, and the last 1.1 was 8:43 for a 26:14 finish, at 8:26 pace. I was 39th overall and 4th in the always popular 50-99 category. Haha. No medal for you! Linda stayed to collect her Numero Uno Award and promised to pick up anything I might win.

What did I win? A renewal. A remembrance of what it's like to race. It's horrible and at the same time glorious. There will be more of these in 2009 -- all horrible and glorious. Can't wait.
[December 5, 2008] [top]
---
Yes, to dance beneath the diamond sky with one hand waving free,
Silhouetted by the sea, circled by the circus sands,
With all memory and fate driven deep beneath the waves,
Let me forget about today until tomorrow.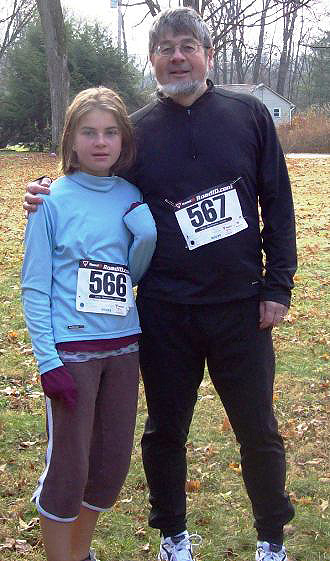 Later in the day, the annual tryptophan-infused turkey would let memory fade and we would certainly forget the day until tomorrow, but on Thanksgiving morning we did dance beneath the beautiful sky with shivering hands waving and legs running and walking through the Family of New Paltz Turkey Trot.

Almost 1000 neighbors and dogs run, walk, and amble a course that is approximately 3.1 miles, but nobody really knows or cares. Results? "The 2008 New Paltz Turkey Trot will be a self-timed event. Although the New Paltz Boy Scouts will be at the 1, 2 and 3 mile marks providing runners and walkers with their times, and we expect to have a clock at the finish line, there will be no official timing. The first 1,000 runners and walkers will be handed a 3x5 card when they cross the Finish Line and directed to print their name, gender and age on the card. Prizes will be awarded based on the order that people finished the 5K run/walk." The most aggressive moment of the morning was the young women urging us to return the safety pins from our bibs at the finish. To be used next year.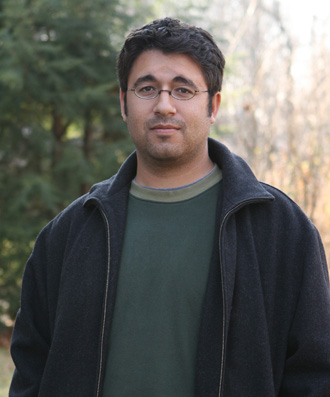 The course begins less than a mile from Helen and Joe's house, and runs past the house before turning onto the rail trail for about a mile and half leading to the finish. Lily and I left a bit after 8am to register. We walked and ran, pretending to warm up, which we never did. I thought we should get there early due to large crowds and long lines. My mistake. Everything was low-key and relaxed. Lots of people but no urgency. We registered and then hung out in a breakfast shop, where we talked books and life and shivered from the cold. The race started at the comfortable time of 9:30 (no early alarms for this one), and we started running, but soon slowed to a trot and a walk, a pace we maintained to the end.

As we passed Lily's house, we went in to get a heavier coat and warmer shoes (Lily) and gloves (me). When we got back on the course, Helen, Mathew (Lily's nephew), and Henry the Pug joined our group. We met numerous friends and neighbors along the way, never passing up a chance to slow down even more to chat. And then, all too soon, really, the "race" was over and we crossed the finish, a bit under an hour. After 20 years of only pretending to enjoy a Thanksgiving race -- when, in fact, there was considerable pressure to run hard and enjoy it at the same time -- this was the most fun I have ever had on Thanksgiving morning. I celebrated by turning around and "racing" the course, alone now. I sweated, my heart beat hard, my legs strained, and I kept my focus on leg turnover for the entire 3.1 miles (or 3.0 or 3.2, or whatever).

As I cooled down on the way back to the house, a car with waving people passed me and then pulled over. It was Joe, Miriam, and Noah. After an early week business trip to Baltimore, Noah flew up to NYC, and on Thanksgiving morning took a bus to New Paltz to join us. Since his move to Arizona in 2001, it was our first Thanksgiving with him, which added to the special and memorable quality of our 2008 Thanksgiving.
[December 1, 2008] [top]
---
Our cat died Friday night, August 22nd. Wolfie was almost 20 years old and had been in failing health for the past year. He let go by himself during the night. Jan Holmquist had advised me that cats have a difficult time doing this, so he and we were fortunate.

For 38 of the past 40 years we have had one or two cats in our family. Companions. They expect little but give much. Wolfie is gone now. We have no plans for a "replacement" at this moment in our lives. It's another turn of the wheel.
[August 25, 2008] [top]
---
Most people do not run. They eat, sleep, work, play, love, read, watch tv. Perhaps they go for a walk. Or play a round of golf. Perhaps tennis. If it's raining, they don't look out the window and think "not raining that hard, I can run." When it's 90 degrees and humid, they don't think "must bring extra water and maybe run the shorter loop." They don't plan their lunch on Tuesday or Wednesday around how it might affect their track session that evening. They don't plan their weekend social engagements around their long run. They don't drive for an hour to spend $20 to race three miles with a bunch of strangers. Most people don't do any of these things.

For three months I was like most people. But I'm getting over it. The plantar fasciitis is losing its battle with my left heel. I can walk and stand and sleep with virtually no pain.

The healing process began as early as May with Miriam using pranic healing to stabilize and energetically cleanse the damaged tendon. This required many sessions and gave the tendon the chance to begin healing itself. There was no magical, overnight cure. Life is rarely like that. Nor was there intervention of any sort -- beyond Miriam working with the energetic template surrounding the tendon. Regardless of the method you choose, your body must heal itself. I chose pranic healing in order to give myself the best opportunity to heal from within. You can learn more about pranic healing here -- www.PranicHealingNE.com.

A few years ago, I had some plantar fasciitis in the same heel. Jill Boaz recommended I use the Strassburg Sock, and explained how to use a little tupperware thingy in the toe area to ease the discomfort of the sock stretching the toes throughout the night. The Sock worked back then, but didn't accomplish much this time.

The message my body was sending was that it needed time to heal, and while the pranic healing sessions provided the opportunity for that healing, the micro-tissue repair would not be hurried. Pranic healing allowed the healing to take place, but it was a slow healing process.

How would I know it was healing if it remained tender under pressure -- pushing it, walking hard, a few running steps. What could I do to test the heel and use it, while still protecting it from further damage. Surely it was healing, but it also must need "exercise." I know I did!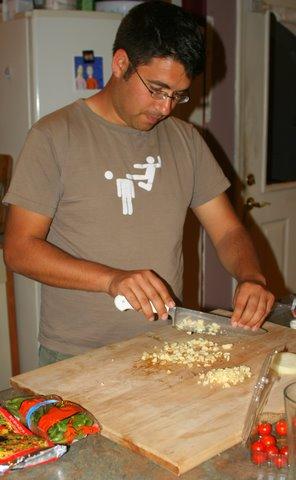 One evening on the way home from work, I stopped at a drugstore, found the "foot" aisle, and gazed at the large selection of pads, inserts, and cushions. Wow. There's a lot of money in Bad Feet. I chose a pair of Dr. Scholl's Heel Pain Relief Orthotics, $14.99. These are glorified inner half-soles that provide some cushioning in the heel and a bit of an arch cookie to lift your mid-foot and thereby ease some pressure from the heel. I went home, put the "left" one in my left sneaker, and then went out to mow the lawn. It's a very small lawn. From the 1st to last step, there was no pain. None. Back in the house, I took off the left sneaker and took a step. Some pain, but less than before, as if the heel was saying "hey, thanks, Big Guy." I showed Miriam. She said, "why did you put the right insert into your left sneaker?" I said, no no, see the curve, it's obvious that this one goes in the left sneaker. She said, "turn it over." I did. It said RIGHT. Ok, so I used the wrong one, but it still felt good. And Jan Holmquist agreed with me that the left/right thing is counter-intuitive for these inserts. She's used the same family of inserts for her arch, and again we agreed that it seems possible to gain the benefit of an expensive orthotic for less than the cost of a race entry.

The next week I bought a pair of gel heel cups. More heel cushioning. Soon after, I began running with the insert and heel cup, which provide mega support for the left heel. I don't feel a thing.

Did I say running? 10 minutes at first. Then 12. Then 15. Then back to 12. Four runs in about 10 days. Running was pain-free, and post-run was a bit sore, but not painful. Now it was time to make a commitment. The plantar fasciitis was continuing to heal, running on it with mega-cushioning was not causing more damage, and it's likely the blood flow and activity were helping. I laid out a route to a local track. It took 8 to 10 minutes to get there, and 10 to 12 minutes to return (I returned a slightly different way). Once on the track, I could run 2, 3, 4, 5, or more laps. So I'm running 24 to 30+ minutes every day now. No pace. No distance. Just time. At the end of the 1st street I was out of breath the first few times. So out of shape. I'm heavier than three months ago. My legs feel the strain of every stride, but they are remembering.

I'm running. Life is good.
[August 8, 2008] [top]
---
On April 30th I stopped running. I finished the Wednesday track workout with Sharon Yu and Mark Donais. Sharon was going to do some optional 400s, and I said I'd do them too. It had been a good workout. A 200 followed by four 800s, and then an aggressive 12 minutes, and then the 400s. I had hit the times on everything or even beaten them by a second.

But there was one problem. A very serious problem. Each step was painful, and the pain became worse with each lap. Running was painful. Walking or standing was a nightmare. But being a runner and therefore essentially very stupid, I felt it a necessary part of my life to run through the pain, which no doubt would magically go away. After all, the plantar fasciitis in my left heel had been getting worse and worse for the past three weeks, so obviously it was time for it to stop hurting. Right? Isn't that how we think?

A tear or two may have rolled from my eyes (maybe it was just sweat) after the 1st "extra" 400 with Sharon that night, and I told her I was going to stop. Whether the tear was from pain or from knowing that I was "done" with running, I don't know. I walked off the track and went home.

May, June, and July. I did not run. Once in mid-May, I tried to run, but went too long. Then there was no point in trying again. It hurt to walk, to stand. The heel throbbed when it was doing nothing but resting on a pillow.

Is this how it ends? No blown out knee? No bone-on-bone worn-out leg parts? No heart attack or life-ending stroke while on a long run in mid-summer. Not even run down by a car? Was the end going to be just a damaged foot tendon that was no longer able to heal? More people were telling me stories about runners who got severe plantar fasciitis and . . . never ran again. Perhaps they thought they were being helpful by telling me that it's ok to stop running forever due to this injury. "Others have done it too. You're not alone." Was this supposed to make me feel better? That I had joined a group of people with ruined running lives?

This came at a bad time in my running life. Due to other events, my circle of running friends had been cut to a few people (or maybe even less!). But the shunning also was good. It was a chance for me, and everyone else, to see clearly who we were, and when we stood, who stood with us. We only know our friends when it's inconvenient to be a friend. This was a time of inconvenience, and a time of revelation. It was a time to understand which "running friends" were "friends who are runners." The pool empties quickly.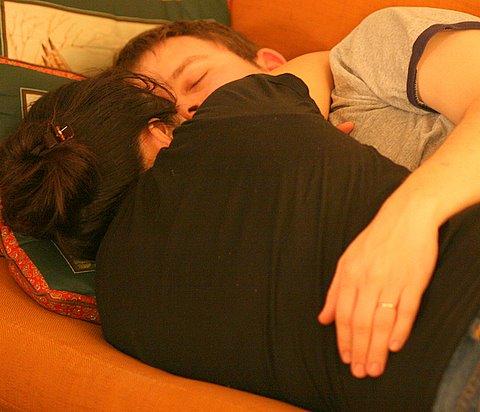 One friend met me for dinner every Wednesday night this spring after the track workout, one of us driving over from the track, and one of us from home. Yes, we talked about running, but also about life, families, plans, dreams. And running. Friends who happen to be runners, but also people with hearts, minds, and lives to share. Try it sometime.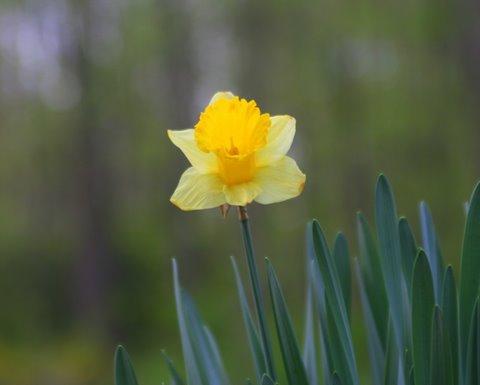 [August 7, 2008] [top]
---
Although I'm a music omnivore, bluegrass was an aural blind spot until the weekend of July 18-20. Miriam was going to a 3-day workshop in Bovina, up in the Catskills, so I said to Helen, "I'm visiting." She said sure, except they were going that weekend to the Grey Fox Bluegrass Festival in Oak Hill, New York.

10,000 people entertained by the "pros" with guitars, banjos, basses, fiddles, mandolins, dobros, and voices on five stages, going until past 2am each night. And some of the best music was by the "amateurs" jamming in the campsites until 3am. Bring a sleeping bag, and don't bother with any changes of clothes. You'll play and sleep in whatever you have on when you arrive. Bring some food and drink.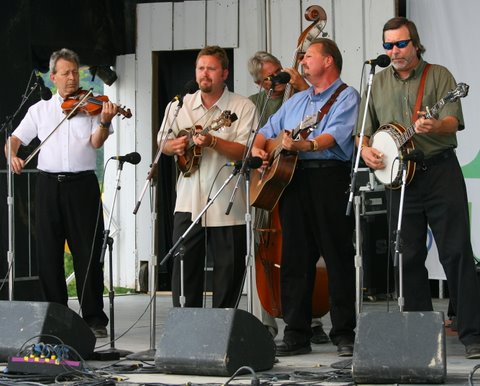 Joe did not come up from New Paltz, staying back to play jazz flute and endure the heat of a blazing weekend, so Helen, Lily, and I shared a 3-person "crawl-in" tent that fit three sleeping bags. It was good for maybe three hours of sleep each night.

The first night, Friday the 18th, was special. After leaving Miriam at the Mountain Brook Inn and the ashram in Bovina I followed Sweetcheeks's instructions to the hay farm in Oak Hill with my eyes virtually shut. So many twisty and windy roads going only vaguely in any specific direction.



Matt called during this maze-like drive and said "happy birthday, Dad!" Yes it was. Later at the campsite I spoke with Noah in AZ. "Happy birthday, Dad!" Lily looked up and said, "OMG, it's your birthday, I forgot." I said "no you didn't, this is my present." And for the next 48 hours it seemed that Helen, Lily, their bluegrass friends, and 10,000 other people were devoted to adding something new, exciting, and memorable to my life. I think that's what a birthday should bring -- not a slice of cake but a slice of life. If it's a new slice, that's all the better.

Bluegrass as a musical genre began in Appalachia in the 1940s. There are elements of blues and jazz, and there's a tinge of Southern sensibility even at an upstate New York festival. But although you may see a couple confederate flags, and some of the older groups sing (longingly?) of women who "knew their place" (mostly quiet, barefoot, and pregnant), the bluegrass "culture" has evolved through several generations and Grey Fox dripped with Peace signs, Obama stickers, lots of granola crunching, and plenty of women performing on stage and in the campsites.

The "food court" was eclectic if not varied. It did have a Thai stand, and I got to know the folks there (from New Haven), enjoy their pad thai, and even understand half of what they said. Mostly it was all about how gosh darn hot it was, and come on back for the rice when it's done cookin'.

There was good coffee to be had, but there wasn't an international cuisine showcase, which you find at a folk festival. The best food was at some of the campsites. I mooched at the one that was my "home," and joined Helen and Lily at another for some superior sirloin tips, my cow-meat meal of the year. People were extremely generous with all they had, and I am most grateful to all whose hospitality and friendship I enjoyed.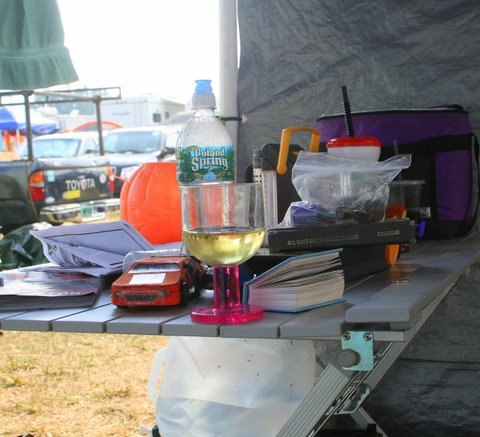 If you love porto potties, you were in heaven at Grey Fox. There were plenty. I won't say I tried them all, but the ones I entered were my best friends (for the moment), and a nice row of them had a delicious cinnamon scent. Mmmmm.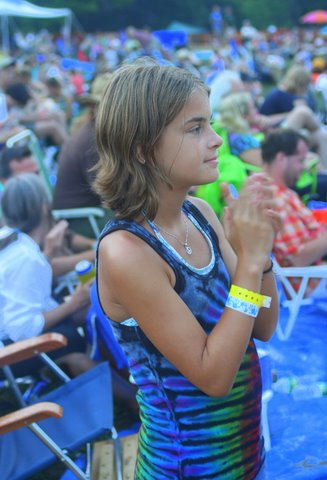 It rained a bit every day and every night. Or so it seemed. It also seemed that nobody paid much attention to the rain. Friday night's rain gave the ground a sumptuous layer of moisture, and when the early morning sun got into high gear, at 5:30am I think, all that water rose to produce a Humidity Factor of a Zillion. Good Morning Everyone! As I lay in the ovenish tent at 6am, sweat trickled down my face. I just lay there for 10 minutes, thinking "is it too early to get up? is it too stupid to lay here in a sweat bath so early in the morning?" Then Lily's sleeping arm whacked me across the head and served as the official wake-up call.

I found the long line for the showers on Saturday morning, and wondered why. Why were they bothering. A fellow returning from the shower was wearing a vintage Plymouth to Provincetown Relay t-shirt, the 85-mile, 8-person road running race that passed into memory by the late '80s. We chatted for awhile about those glory days of racing for a whole day on the Cape in October. I think he was the only runner I saw, though nobody would have recognized me as a runner either.

The Big Stage was up a hill, and there was an even bigger hill beyond the stage, and that's where people brought their lawn chairs, or hay field chairs. The chairs were arranged in many tightly packed rows that went for a long way up the hill. You could sit in any empty chair. When the owner arrived, you gave it up, but if it was empty, you could use it. On Saturday night I had to move four times in two hours. Still, not a bad deal. I called Matt from the very top of the hill on Saturday afternoon. That was sweet.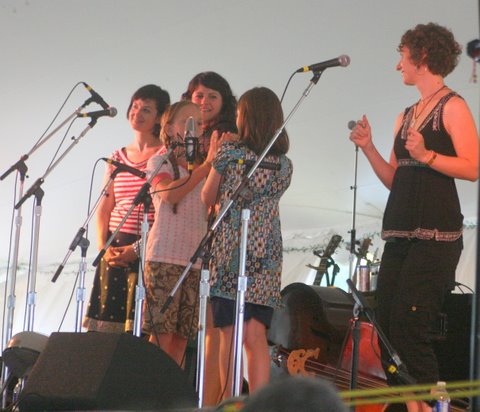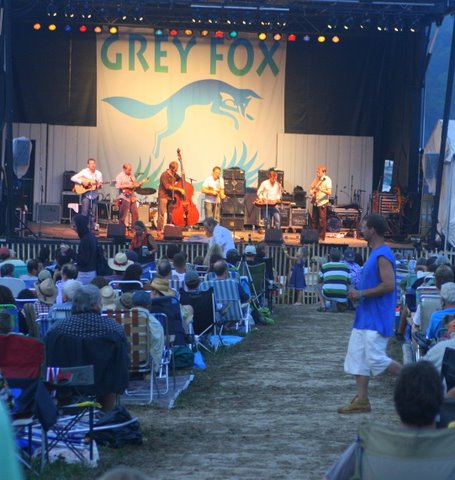 On Sunday morning, we packed all our stuff into my car, and Lily and I headed down to New Paltz. Helen stayed back to help clean up the campsite. When Lily and I arrived, we did two things -- (1) headed to the community swimming pool for about two hours of vigorous water-sliding, rock-diving, underwater swimming, and general messing about in the water, and (2) took cleansing showers. I won't say in which order these events happened.

Then on Monday, after a Starbucks stop in New Paltz, it was off to Bovina for Miriam and a good trip home, full of stories to share.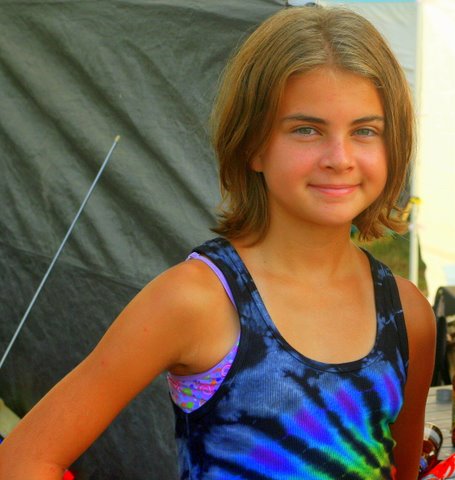 [August 5, 2008] [top]
---
The Rillito River Park in north-central Tucson is about a mile from Sonora Cohousing, where Noah lives, and where we stayed (in the Guesthouse) for a week in early April. Sonora Cohousing describes their community: "Cohousing communities are an attempt to offer people more than they typically find in America's suburbs today. The traditional advantages of home ownership remain, and are enhanced by the benefits of shared common facilities and ongoing connections with neighbors. This type of housing began in Denmark in the late 1960s, and spread to North America in the late 1980s. There are now more than a hundred cohousing communities completed or in development across the U.S. and Canada." This barely touches the truth. It's a combination commune/Kibbutz and extended family. Where Noah lives, there are approximately 36 families and 100 people. And there's the perfect Tucson weather, perhaps too warm in mid-summer but April in Tucson is a New Englander's dream.

The Park is a paved bikeway along a dry river bed. It extends for six miles, and clever runners (aren't we all) have pounded a dirt/gravel route along the paved path, so the surface is soft and smooth. I ran here twice during the week and thought of reports I was getting from New England -- low 40s and raining. hahahahaha.

Why didn't I run more? Uh, have you ever had other things to do?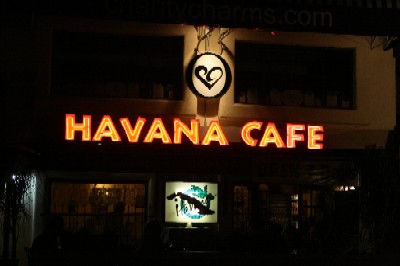 We landed in Phoenix at suppertime on Wednesday, and headed for the Havana Cafe in Scottsdale, where Colin and Maggie joined Noah, Miriam, and me for a long, relaxing dinner. The spicy fishcakes were perfect but I stayed away from the Dark Rum, which does strange things to me when combined with spicy fishcakes. I suspect it does strange things to me when combined with stale toast too. Then we headed down to Tucson.

After years of exploring central and northern Arizona, this was our first extended time in Tucson. On Thursday we headed to Tohono Chul Park, which is a great botanical garden north of the city. It also has a splendid Tea Room, ideal for lunch.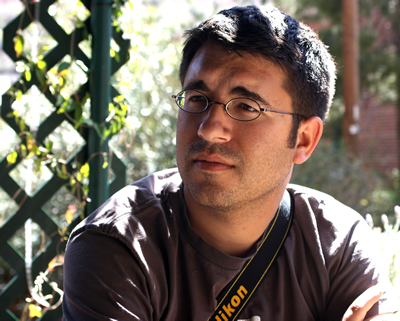 Every Thursday evening, Noah's immediate neighbors, about 4 to 6 families, have a group dinner in the placida, which is a public area with tables and chairs in front of his house. Everyone brings something to share. This is a multi-generational community, and we very quickly got to know many of the children and adults who are part of Noah's community. As the days continued, we became (at least in our minds) part of this community.

Late one afternoon as Miriam, Noah, and I began playing Mexican Train Dominoes in the placida, Phoebe (age 11) and Quinn (age 6) walked over, sat down, and when invited to play, said "sure!" and we quickly taught them the game. We were now a family of five. The adults (Tim, Jake, Michelle, and others) would stroll by and chat, and either sit for awhile or continue making dinner or running errands. Later that evening we went over to Geoffrey and Heidi's home in another section of Sonora Cohousing, and had a perfect dinner outside. In Tucson in April, you can do everything outside.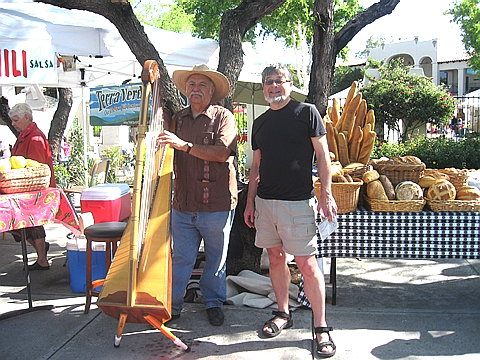 One day we drove up Mt. Lemmon. A couple years ago a fire burned much of the mountain, including the town at the top, Summerhaven. At close to 9000 feet, the summit is elusive. There is no there there (Wellfleet Bay again!). Similar to the core of an onion. You arrive at the "top" but then the road -- which is all switchbacks, similar to driving up to Jerome -- dips down and you notice all the burned out trees, stumps, and open space. Some house foundations remain, and many new constructions are in various stages of completion.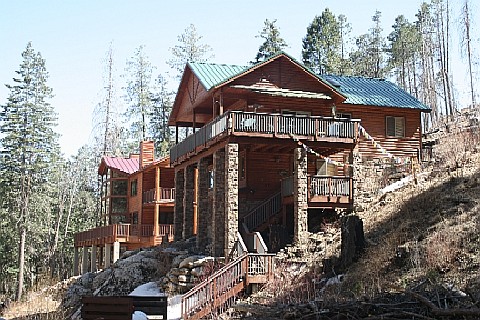 Because the forest is gone, everything is exposed. We don't often see fanciful house construction on a mountainside exposed so clearly. And it is fanciful. Deck supports rise two or three stories up a steep cliff to (perhaps) support a sweeping deck and vista.

Lunch was soup and pie, and it was a huge piece of pie. In fact, we think most people had driven to the top for a piece of pie. Historical note -– when we were in Tucson a few years ago, Mt. Lemmon was closed due to a blizzard. This year there was snow in the woods in April, and this is less than an hour from Tucson.

Bisbee is southeast of Tucson. You pass through Tombstone on your way but you'd never know it. Some people like Bisbee. We walked through it. Had a great lunch at the Copper Queen Hotel.

The highlight was a Queen Mine Tour, which they describe this way. "Underground Mine Tour: Don a mining lantern, hat and slicker and ride the mine train deep into the mine and experience the life of the miners as they tell you how they toiled in the subterranean tunnels."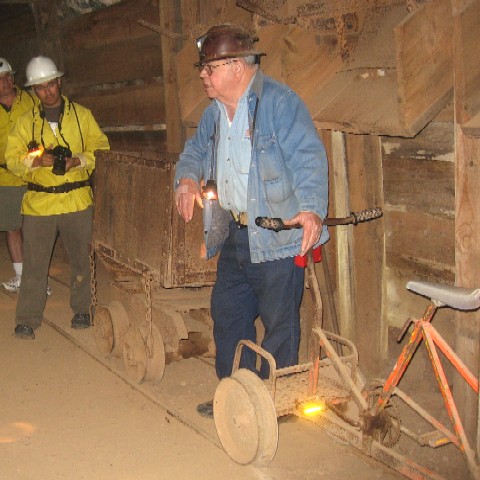 There was nothing Disney-esque about this tour. The mine train was an old mine train on an old track, and the tunnel that descended down down down was barely enough for the little train and the 20 or so passengers. And the guide. The guide. The guide was a 78-year old retired miner, who spent many years hauling copper out of the very mine we were in. When he showed us where they dynamited, where they wrestled with ore, where they ate, where they crapped -– he had done it all. It was not a script. He was not an actor. He was an old miner who knew what he was talking about. He was real, he was salty. He was worth a trip down a cold mineshaft.
[June 24, 2008] [top]
---
I finally reached the ocean at the end of the tidal pools and sands of the Wellfleet Bay Wildlife Sanctuary, part of the Audubon network. As we carefully passed herds of fiddler crabs and cheered the hundreds of snails going nowhere slowly in the wet sand and shallow water, I slogged toward the open water of Wellfleet Bay.

It was low tide late in the afternoon, and the end of the tidal flat and beginning of the ocean seemed from a distance to be the same. But there must be a quick drop to the water's edge. The Atlantic Ocean, even on the Bay side, could not be allowed to flow with no effort onto land.

When I reached the ocean, when I got "there," there was no there that was different from "here." At the water's edge, there was no there there.

If I had a carpenter's level and placed it on the separation between land and ocean, the bubble would be centered. No elevation. Perfectly level. Nothing prevented the ocean from spilling over the land. If it wanted to.

In due time, soon I thought, the tide would wake up and flow in, across the tidal flats, covering the fiddler crabs and snails and all the other plant and animal life around me. I hardly know what all that life is, but Lily promises that after her nature camp this summer she'll know the names of everything and will explain this world to me in October.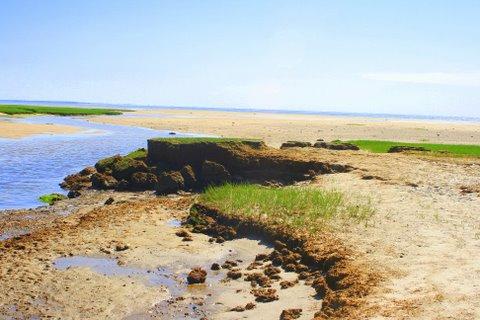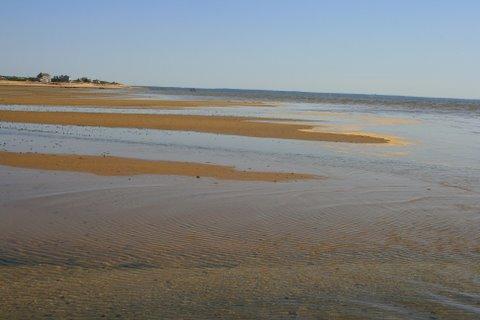 [June 16, 2008] [top]
---
In mathematics, a polynomial is an expression constructed from one or more variables and constants, using the operations of addition, subtraction, multiplication, and constant positive whole number exponents.

Just like track workouts. And yoga.

You know you're getting three to six miles of hard running on the track. That's one constant. Others are strides, taken as acceleration on the straights and easy on the turns, and the evening's Epiphany Moment, when the entire workout jumps into clear agony and meaning in the middle of the hardest minute of your week. If you're doing it right, this is about 85 percent into the workout, and you're pushing through the most challenging lap or two or three of the night. It's hard because of the pace, or the duration, or what preceeded it, or some other way Fernando devised to "put you in the place" you paid money to be in.

The variables, however, are what keep you coming back. You never know what the workout will be. 200s, 300s, 400s, 600s, 800s, 1000s, 1200s, 1600s, 2000s, ladders, time intervals, 10 minutes (more or less) constant, on the track, off the track. I've been running the Coach's workouts in the spring, fall, and winter since 1992, and I don't remember one ever being repeated. Something is always different. Even when you know what it will be before you get to the track, it's different on the track. He might change it right there. Or you may run with a different group that night and have a slightly different workout. You never know. Never. And that's the beauty of the track workouts.

Miriam and I have been doing yoga for over eight years. Every Monday evening. Our instructor, Elyse, comes to our home. There are five of us, plus two optional members, based on their schedules. Of the seven, only three are runners. We are multi-generational, leaning toward the youthful side, and our nine children range from 4 months to 32 years.

Similar to track workouts, our yoga sessions are different each week, and never has one been the same as before. They mix in pilates, and they focus week to week on a specific sequence that may last for 20 minutes. This always is the hardest part, and it is always different.

Also similar to track, each yoga session brings an inner peace, a contact with one's internal self, a sense of oneness within. You have personally accomplished something. Just you -- your body and your mind. Yes, in the company of your track or yoga mates, but their company and support lack the intensity -- it cannot possibly have the intensity -- of your own journey, either on the track or the yoga mat.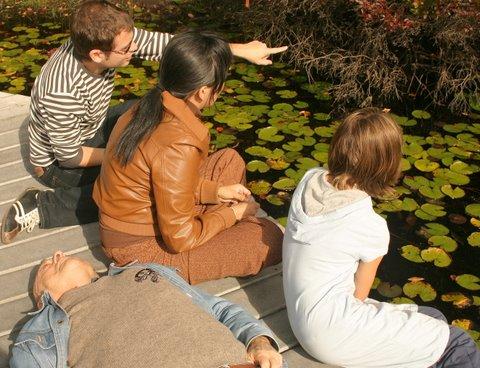 [June 6, 2008] [top]
---
There we were, enjoying a post-workout glass of wine and waiting for our dinner. A chicken wrap for me and a chicken/spinach salad for my companion. Was a bad night for chickens.

The food came and . . . mine was some sort of a glorified hamburger bun. What was that all about?

Life continually deals surprises.

Plantar fasciitis. Left heel. I miss the days when this injury struck mid-foot and I could run through it. Tried running a couple days ago. Twenty minutes out and 20 back. The first 20 were fine. Should have done 10 out and 10 back. Do we ever learn?

There's time for some important non-running website work. Finally.

Heard from an old friend who had recommended David Sedaris. Told her I was just finishing two of his books, and recommended Jonathan Ames, an edgier Sedaris. She immediately bought three of his books from Amazon, and I haven't heard anything back. Either she's enthralled or is plotting revenge.

I keep buying cool-max shirts to wear while running. Do I think the excessive number of shirts will convince my heel to not be such a baby?

Would be nice to run again.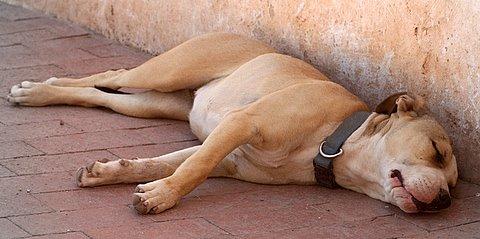 [May 29, 2008] [top]
---
Thank you for your warm, insightful, and overwhelming response to my departure from the Merrimack Valley Striders website. Although I knew there was a large audience, created over 13 years, I am humbled that so many of you have taken a moment to contact me with your support and very kind thoughts. Thank you for your friendship.
[May 15, 2008] [top]
---
I joined the Merrimack Valley Striders in 1982, the year I began to run.

In 1986 I began to write, edit, and publish the club's newsletter, and over the next 15 years produced 99 issues.

They were usually eight pages long, and sometimes 12. Club members submitted many wonderful articles for those issues in the late 1980s and into the mid-1990s. In addition to the random articles, each newsletter contained club news, race results (not easy to get in those pre-Internet days), and what I called "filler." The filler could be a personal story, thought, opinion, or joke. I often thought the filler was far better than the "running news," but I suspect not everyone agreed! Every month or two, there was a night of folding, stapling, licking stamps and envelopes, and applying labels. (Matt and Noah suddenly had a lot of school work to do on those nights, and Miriam always had several long, important phone calls to make.)

In late 1995, I launched the club's website. It was meant to supplement the newsletter, but as the website grew, the newsletter shrunk. Interest in the printed newsletter was waning, though there was (and remains) a core of people who love ink-on-paper. I finally stopped publishing the newsletter in 2001 in order to focus on the website.

Over the past 13 years the website grew to be all-consuming. As I added features, I found some excellent contributors to carry the burden of developing content. For the past six months, we were working on a re-design of our technology to divide the website among content developers/managers. My understanding is that something akin to this strategy will be undertaken by the new website.

But in terms of my involvement in the club's website or the club, the Executive Board has decided to "go in another direction" as they say. After 22 years representing the club with the newsletter and the website, it's a new world.

I hope to see many of you on the track and at some races.
And who knows, the Internet is a big place.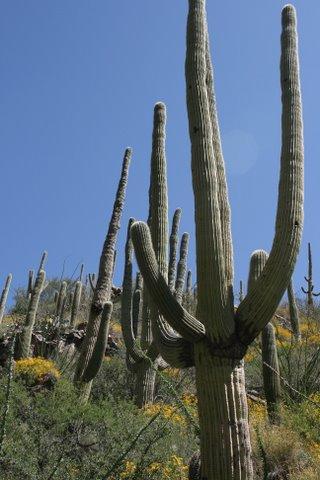 [May 6, 2008] [top]
---
Getting Tibetan take-out at 9:30 on Thursday night may be where you want to be. It made sense to me several weeks ago. It had been a long ride from north of Boston to Mahway (NJ), where Miriam had a 3-day workshop. SweetCheeks (my GPS) groused as I headed for Manhattan over the GW Bridge instead of going for the Lincoln Tunnel, but I was more comfortable crossing west-to-east in Manhattan via the Harlem River Drive than 39th Street, and it's then a straight shot down the FDR Drive to where Matt met me, and we headed to 1st Street above Houston and those Tibetan dumplings. Whew. Sounds exhausting, but Tenzin, Bernie, Matt, and I ate and drank until quite late.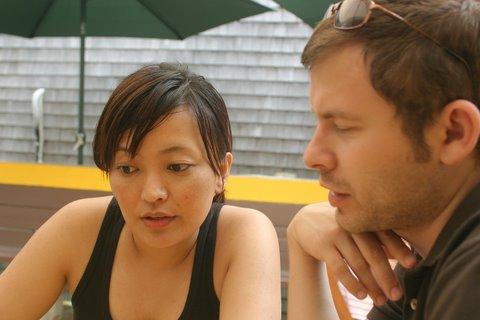 On Friday, they all went to work or to social engagements. I was free to enjoy an hour's run down to the Brooklyn Bridge and back. Still have not run over the Bridge. Joe was in town for half a day, and we met for lunch before driving up to New Paltz. After being grid-locked on 9th Avenue in the approach to the Lincoln Tunnel, we decided to head up to the GW, but were diverted back to the Tunnel, and went right through. Another Manhattan Miracle.

We arrived in time for a glass of wine before heading to Lily's pot-luck class dinner. It was hosted at a classmate's sprawling farmhouse and it might have been a movie set. In fact the host was an actor, for real. Huge bonfire in back with over 50 snow-covered acres receding beyond into the gray night. This is where about ten 11 and 12 year-olds plus some younger siblings romped until joining the taller people in the entry/"common" room, bookended by a wood stove and an over-sized gas stove.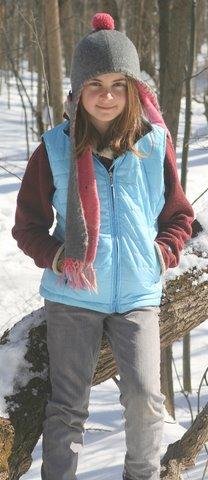 Eventually, the so-called children disappeared and the nominal adults meandered and sprawled through a couple more large rooms warmed by wood-burning fireplaces. In these houses, there's a working fireplace in every room. After many hours, Helen, Joe, Lily, and I were the last to leave and we left in a blizzard. We pulled onto the country road and realized we could not see a foot in front of the car. I got out and brushed away a 6-inch layer of snow that had attached to each headlight. Eventually we got home, and fortunately we were the only car on the road. Call us brave, or something. Officially, the day consisted of a one-hour run.

Saturday morning and the sun was out but snow littered the ground. Lots of snow. As runners tend to be, I was the first one up and then out for a run. The sleepy road outside the house led past a farm or two, slipped down for 100 yards on the Rail Trail, and then turned right and down a snow-covered private road to the end. It was a half hour out and back. Run was done.

Breakfast was oatmeal with honey and good coffee. In the afternoon, Helen and Joe headed off to look at soapstone (today's granite) while Lily and I did some errands in the mountains and in town. Snow abounded in mounds as high as a house and one of us climbed each to the top. As usual, hunger struck and we headed for our favorite Greek restaurant to share a Greek salad, a root beer, and the eggplant special that we scooped up with pita bread. Then it was off to a bookstore, the library, a corner store to clean out the supply of chocolate-covered jelly rings, and finally to the Real Candy Store for serious sweets. If we both were adults, one or more of these stores would have been avoided. Which is yet another reason to tap into your youthful joy of living, best done in the company of a youth.

Long before it became a favorite game of movie stars, Noah introduced us to Mexican Train Dominoes. In Arizona, we've played in Sedona and Scottsdale, and we've played it all over the East Coast. From Maine to New York, our friends all have it now. The good news is we don't have to pack it everywhere we go. The better news is that we get to play after those sumptious meals, when we're too full or drunk to do much other than play a multiple hour game of not very challenging dominoes. Joe and Helen have a double-nine set, like Noah's, Matt's, and ours. Mike and Cyndie have double-12s. More on that later. There were six of us for Helen's incredible dinner, and six of us for dominoes, where things got weird. With six players, when you each draw nine tiles to start, there's one tile left, since there are 55 total. In our rules, you play ten hands (when you use a double-nine set), beginning with the double-nine tile, and next hand is the double-eight, and so on. Whoever draws the double needed to start goes first. If nobody has drawn it, you each draw another tile until someone has it. On this strange evening, the double-nine, the double-eight, and the double-seven was the 55th tile. The only one not drawn. And it got more strange. Lily won the first six hands. I've never heard of someone winning like that. Six in a row. She was only 2nd on the 7th hand, but now it was midnight, and her overall lead was too big. Game over.

It was time for a "long" run on Sunday morning. Ok, only 40 minutes, but it included the big hill up Main Street in New Paltz from the bridge to the top. When I returned, Lily was up, and she made scrambled eggs for the two of us. She sometimes chicken-sits for the chickens down the road, who offer us their eggs. We did this "chore" the day before -- it involves checking each chicken hut for fresh eggs, and making sure they (the chickens) have food. The creaky and creepy barn seems suitable for a Hitchcock movie, and we didn't linger. Hi chickens, bye chickens. But the eggs were good, especially with onions stir-fried in, as shown in photo.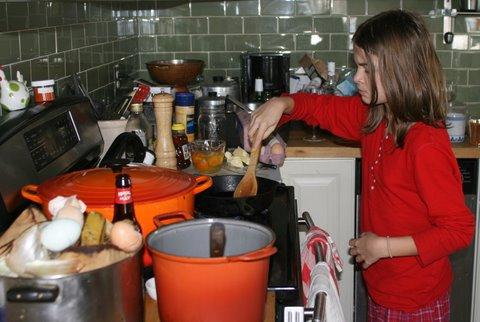 In the afternoon, we hiked up a muddy farm road into the mountains, three adults, a youth, a pug (Henry) and a doberman (Rosie). Rosie wears a green sweater all winter long and reveals the truth about mistakenly-feared dobermans. They are gentle and sweet. Helen, the two dogs, and I pushed furiously up the mountain while Joe and Lily dawdled. Rosie finally put a stop to our climb by refusing to take another step uphill. So we turned around, eventually met up, and then Lily and I dawdled on the way back, scanning the bare trees for squirrel nests (found 'em), trying to build dams in the muddy road and faster moving stream, and chasing snowballs. Sprinting was required, of course. I could have added a mile of intervals to the morning mileage log, but didn't. It was too much fun to be called track mileage (sorry, Fernando).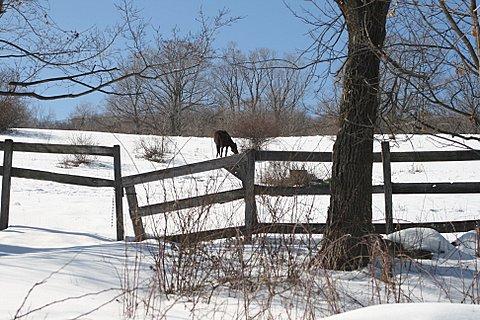 The next weekend, Noah flew in from Arizona and headed up to Maine with us to help me chop down a large birch tree overhanging our dock area. We had to drop it on ice to prevent clogging the lake with a tree. From Mike and Cyndie's house, where we stayed, it was about 200 yards down the dirt road to ours, which was closed for the winter. Our long driveway down a hill was blocked by 5 feet of snow. Once over that, the trek down to the lake was through almost waist-deep snow. We finally got there, with chainsaw and camera. Before starting to work, we walked around the frozen lake for awhile, specifically to the island in the middle. The "walking on water" thing is always unreal to me.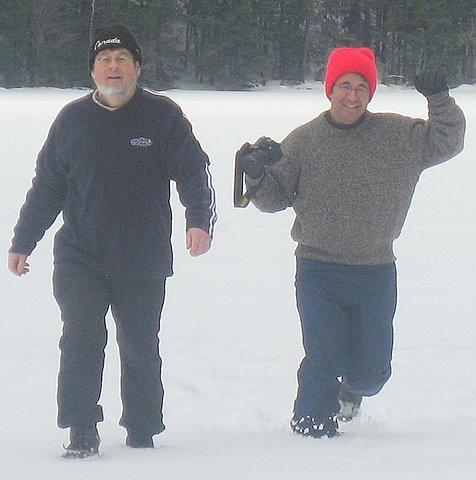 When Miriam arrived, Noah and I finally got to work on the tree. The felling, and then cutting to move the logs up on shore, took perhaps two hours. Or perhaps one hour that felt like two. We dulled one chainsaw and got another one out of the house.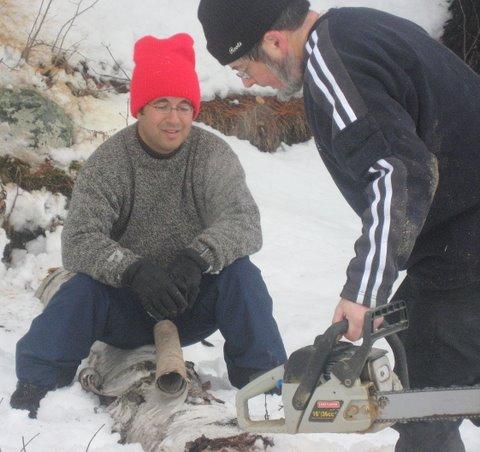 For the rest of the day, I read and napped. Noah walked in the woods some more. After an incredible meal by Cyndie, we played a complete double-12 game of Mexican Dominoes. And finished it. Miriam and I tied for 1st. Next day, Noah flew back to Arizona, completing a trip East to help chop down a tree -- this from someone who doesn't even believe in cutting down trees. Thanks Noah!

Three of the past four outdoor track sessions, on a "pitched" road, have been hill workouts. And here's the realization. Hill workouts are a better choice than anything else for winter intervals on the roads. Good resistance without much care for hitting speed targets, which are mostly unreachable anyway in these conditions. Hills give you the resistance training, the focus, and the lack of discouragement that are so important early in the running year. I'll bet Fernando knows all about this already. Ya think?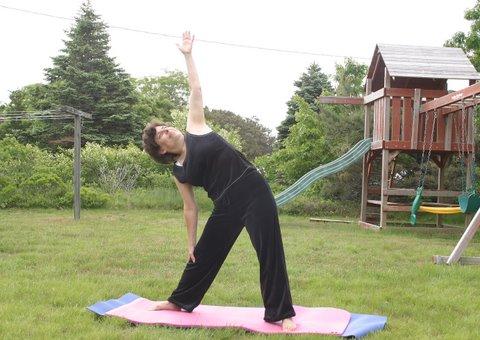 [March 25, 2008] [top]
---
Hamstrings heal at their own pace, with a hint of pain only an awkward stride or turn away.

But they do heal, and a half hour run with Matt down the East Side Esplanade in Manhattan on a recent Saturday was . . . pain-free.

New York City is rich with museums and corner diners. The Dynasty on 14th and Avenue B is a favorite for atmosphere (noisy, busy, friendly, with a lot of personality) for a late morning breakfast. We spent part of the afternoon slumming in the 4-story Barnes & Noble on Union Square, where 100s of shoppers sit and sprawl all over the four floors, leaning against bookcases and nestled everywhere. It's a destination more than a store, a clever transformation of the "bookstore" business model to a "lifestyle that includes books" model. It works. I bought two books.

Later in the evening we ate at the Yuca Bar & Bistro on Avenue A on the Lower East Side, a pan-latin restaurant that offers incredible tapas and great entrees (though Matt and I just went with the tapas selections). The next morning I ran for 40 minutes, again not hard and again with no pain.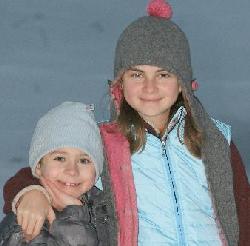 In the afternoon we headed up to New Paltz where I tried the trick of using a flash outside in the late afternoon to make the foreground subjects jump out as the background recedes in gray. It worked well with Lily and her nephew Matthew highlighted against the dull ice on the lawn behind them.

I missed track the following Wednesday to attend a company party in the evening, where I won a plastic trophy that said "put award title here." I won it by pinning a flat adhesive football in the endzone of a football field, while blind-folded. The cheaper the award, the better chance I have of winning it. In the "how many peanuts in the jar" contest, I guessed 600, and was off by about 2,500. The winner took home a jar of 3,100 peanuts. Nice. Perhaps as punishment, Mark D and I did our track workout at 7am the next morning on the Phillips Academy track. It was a lot of 400s, and it was my first "running with purpose" running in almost a month. Hamstring was fine but the rest of the running equipment (feet, legs, lungs, brain) was very unhappy. Those parts had enjoyed their little vacation, which makes me wonder if our bodies sometimes injure themselves so they can take a break from all this running nonsense. Will have to think about it.

It was extremely cold for the 7am workout, and I thought my new gloves would keep my hands warm. My right hand was warm, but my left remained painfully cold. Let me explain the gloves. About a month ago, a running partner began laughing at my cheap cotton gloves. This was in response to my complaining about how cold my hands were. She showed me her gloves. They were a synthetic material, made by North Face, black, and with a design and "build quality" that (to me) made them suitable to be worn with an evening gown by the finest ladies in the land. Nevertheless, the lure of warm hands on cold runs made me buy a pair. They certainly do make me look . . . what's the right word here, prettier? better dressed? more stylish? Not sure. Also not sure if they keep my hands warmer. (But I do feel prettier!)

The next Sunday I mapped out a 6.5 mile flat route (except for one short hill) to give that right hamstring a "long" test. It was only an hour's test, which is long only if you haven't run for a month, but it was good.
[February 27, 2008] [top]
---
The hamstring is a group of large, powerful muscles that extend along the back of your thigh, from the lower pelvis to the back of your knee.

I met my right hamstring on Chippy Lane in Methuen in January of 1992. We were doing a set of 16 x 200, with 30 seconds rest. They were wonderful. We were flying. The group was together and had focus. This was early in the evolution of MVS into a serious running club, which began soon after Fernando was hired and began a training program for the club. We were very excited. We had a plan, a purpose, a program to follow, and lots of running self-actualization (thanks, Abraham Maslow) to achieve.

Near the end of the 15th 200 I heard a POP. It came from behind my right knee. Lucky I wasn't a horse.

Once your hamstring enters your running life, it lingers. But unlike that smell in the bathroom, you can't spray away the muscle's memory. You learn to be careful, to monitor what you're feeling. You strengthen, you stretch, you ice. But you don't win this one. Your goal is not to lose.

I've had few injuries in 26 years of running. One achilles injury (hello, DMSO!), one calf injury. When I did serious marathon training, I always had lower back pain and plantar faciitis -- but nothing hurt while I was running, so I never considered these to be serious injuries. My knees hurt when my sneakers wear down, and stop hurting when I put on new sneakers. But the hamstrings. Oh my. Sometimes the left, but usually the right.

I don't run 200s on the track. The short-hard / short-rest workout cycle is too stressful for a tight hamstring. Last spring when I was also having trouble with 400 and 800 repeats, I looked at Fernando and said "now what do I do." He didn't blink. He said "mile repeats."

We used to train on an old track that had grass shooting up between cracks in the lanes, and had many very slight indentations in the tar surface. I've pulled my hamstring landing in one of those dips with an extended leg that was driving for speed. Maybe a quarter of an inch drop in elevation. Just enough.

I've run a 12K race with a "recovering" hamstring that held up for 5 of the 7.5 miles. For the last two and a half miles, I did the "hop and drag" thing. Left leg hops in front, and right leg drags behind.

You learn tricks. You learn to ease the strain on the sore hamstring by keeping your feet close to the ground -- you shuffle fast rather than stride high. After all, you're not a fancy show horse. Doesn't matter how you look as long as you get there, as fast as you can. I did the shuffle method, on a very sore hamstring, for a 5 mile race a few years ago. I shuffled to a 35:10 finish, my best in a long time. I was almost sorry when the hamstring healed this time and I went back to a prancing stride and slower times.

I"ve run a 5K where I went out with the last 5 people, and never got much further into the pack than that. It was an interesting race. You learn a lot about running by racing with those you think you're better than. You're really not.

Last spring I could not train. The hamstring kept straining and pulling. But I kept racing on it. It would recover enough during the week to give me a few miles oF tentative racing on the weekend. Choices. Train or race. Would be good to do both!

A couple of weeks ago, the right hamstring was feeling tight and sore. Stretching seemed like a good idea. What's the harm in stretching? So after a hard 5 mile training run, I was stretching away with my running partner, who showed me an excellent stretch. Wow, that's a great stretch. The hammy really extends on that one. But wait, does it want to extend that much?

Next morning, I went to run 10 in a snowstorm. The hamstring was sore and maybe was painful, but we know to ignore the initial discomfort as we start a run, to let everything warm up, loosen up. Life is good. But this morning, the pain got worse instead of better, so I decided to turn around at 4 miles and make this an 8 miler. I turned at four and headed back. After less than half a mile, I stopped. And walked back. Three and a half miles. In a snowstorm. Every step hurt. My fingers and feet turned more icey with each minute. Life was not good.

So that's about hamstrings. Still not running. some day, will run again.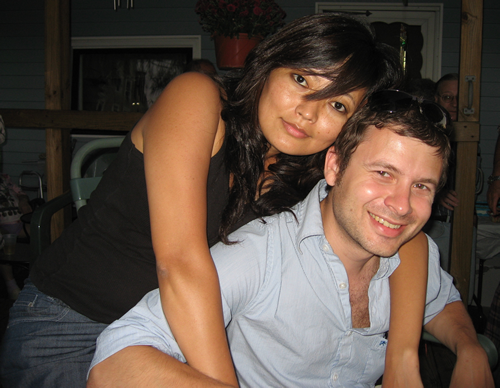 [February 6, 2008] [top]
---
Yes, life is big. Friends, movies, plays, concerts, and even some running.

Years ago winter was a time of rest, recovery, and sloth. Running ended with a late fall marathon and for those not doing Boston, the sneakers didn't meet the feet again until March.

Fernando changed that for some of us. Indoor track begins in early December. Outdoor begins in early January. It's a good thing. We gain a better foundation for the year, and we engage our bodies and minds for a challenging hour at least once each week. That's good. Other runs during the winter may be in the "routine" class due to the weather and social events.

On a recent weekend I was in NYC, and ran easily with Matt on Saturday morning -- before we stopped at a library. In the afternoon, Lily and I spent several hours exploring a few parks and the East Side Esplanade. More seriously, it felt like one of Fernando's whistle blowing drills, where you jog until you hear his whistle, which is the signal to run like hell until you hear the whistle again. And so on, and on. You cannot predict when the whistle will blow, either to run hard or easily. So on this afternoon in the city, every 5 or 10 minutes, Lily announced "let's race to the tree/steps/fence" and we'd be off on a sudden sprint. I lost every one, but not by much. The next morning I ran down to the Brooklyn Bridge and back, and decided that next time I'd run over the Bridge. I've driven over it 100s of times, but never run it. Matt said he'd go with me, and we could then run to his office. This will be a long run.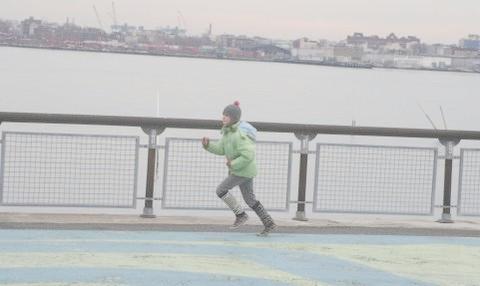 Winter is our Movie Orgy season. So far we've seen six.

"Mr. Magorium's Wonder Emporium" wasted Dustin Hoffman and Natalie Portman. The "magic toy shop" thing has been done often and better, and how could they make Natalie Portman look and act "plain." Yikes. If you thought she was over-the-top in "Closer," her role was at the other end of the "wow" spectrum in this one. Still, a fine movie for "all the family."

"I Am Legend" would not be your "family movie" 1st choice. One of several classic Richard Matheson stories (another is "The Incredible Shrinking Man"), this is the 3rd movie version of this story, and the first to use the book's title. Will Smith is always worth watching, but the movie did not follow the book's story. The "hero" in the movie is not really the hero in the book. Oh well. Matt and I were the only ones of our party of five who liked this one.

We loved "The Golden Compass." Note, however, that you must be able to separate religious belief from the religious infrastructure that provides the conduit through which many express that belief. Phillip Pullman's trilogy explores that distinction, though the movie blurs it considerably.

Noah suggested that we not admit to seeing "The Water Horse." He would see it, but not admit to it. It's thoroughly G, and is the Loch Ness Monster story. Sweet. We liked it.

The stunning quality in "Juno" is that in the movie there are no "bad" people, or explosions, or car crashes. Yes, a 16-year old gets pregnant, and the story is about her 9-month experience dealing with it. She does, and everyone involved directly or indirectly takes a step up the evolutionary ladder in the process. Good lessons.

Last Tuesday evening, Noah and I saw "Charlie Wilson's War." It's true -- Philip Seymour Hoffman steals every scene from Tom Hanks and Julia Roberts. Want a little history lesson about Afghanistan and the current geo-political world? See this movie.

The next evening, after delivering Noah to the airport for his return to paradise (or Arizona and his work), Rob and I went to see Mitsuko Uchida play Mozart's 23rd piano concerto at the BSO rehearsal concert. Sir Colin Davis looked like anyone's snoring uncle in the easy chair at the family gathering. But his '70s schlumpy suit hid a great conductor. And if you want to know the difference between experiencing recorded music vs. live music. you need to see a Mitsuko Uchida concert. This woman (all 90 pounds of her) attacks and caresses the piano so that the music appears to flow out of her (not the piano) and into you. And it does. That's what live music has the power to deliver.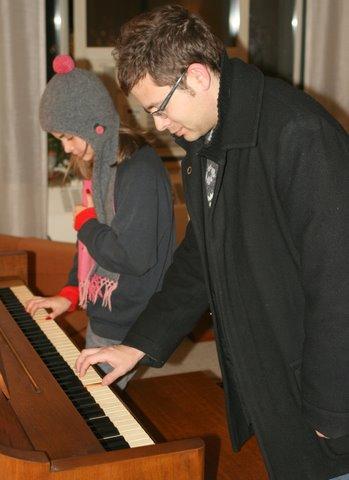 A few days later, after a perfect 10.14 mile morning run, in the evening we saw "2 Pianos 4 Hands" at the Merrimack Repertory Theatre. This virtually sold-out show has had over 5000 performances at more than 150 different theatres throughout North America, Europe, Asia (Japan and Hong Kong), Australia, New Zealand, and South Africa. It has been seen by more than 2 million people worldwide. If you want to see and experience the difference between very good and great, see this show next time it comes around. What's the difference between a very good runner and a great runner? Go see this play about pianists.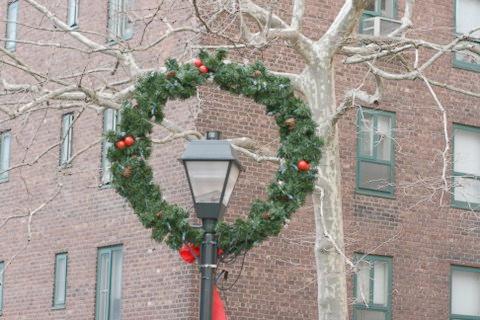 [January 20, 2008] [top]