Love is a snowmobile racing across the tundra and then suddenly it flips over, pinning you underneath. At night, the ice-weasels come. [Matt Groening] [
more quotes
]
"But six months always seemed a long way off to Sully, who was by and large an optimist and who always concluded that in six months he'd be better off than he was now for the simple reason that he couldn't be any worse off. He was almost always wrong, of course, in both the result and the reasoning."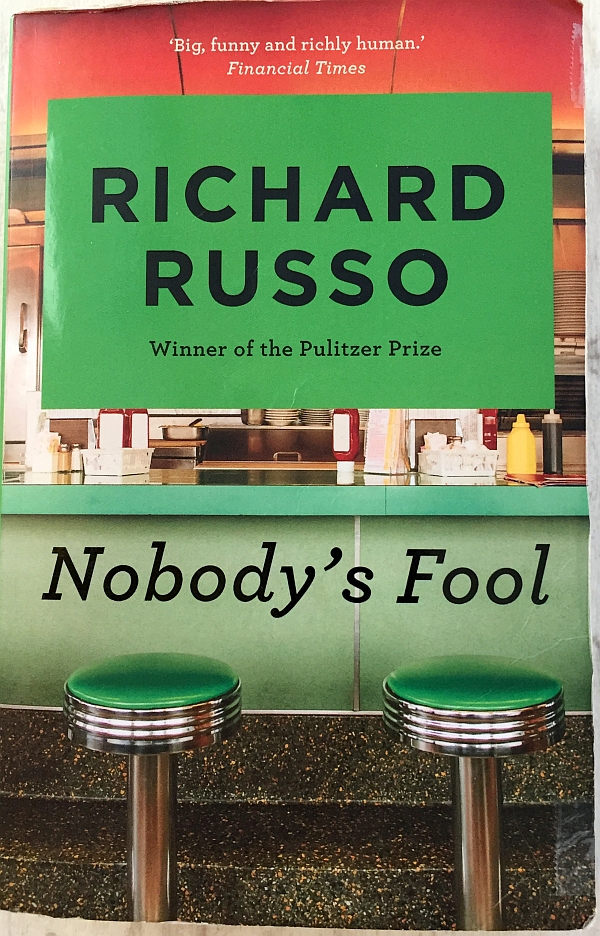 Richard Russo's Nobody's Fool is a 610 page romp through a week in the life of Sully, a broken man in a broken town in upstate New York. Sully is a sometime dayworker for a local construction company run by Carl, who is married to the most gorgeous woman in the county but who cheats on her with every woman in town. Carl always owes Sully money for work he's done, but Sully prefers to be owed than to collect and then forget where he spent it.

Sully rents the 2nd floor in Miss Beryl's house. Miss Beryl is the retired teacher who taught every student who passed through the high school and now looks at the adult men and women in town, now serving her (or providing medical care!) and recalls them as (unsuccessful) former students. Miss Beryl's son is the local bank's president. She much prefers Sully to her son.

These are only a few of the large cast in the story, which includes Sully's lawyer, ex-wife, son, lover, and best friend. These and all others are flawed humans. Perhaps most flawed of all is Sully, who is a failure in school, work, marriage, fatherhood, love, and really, life in general. But what does it mean to be nobody's fool?
---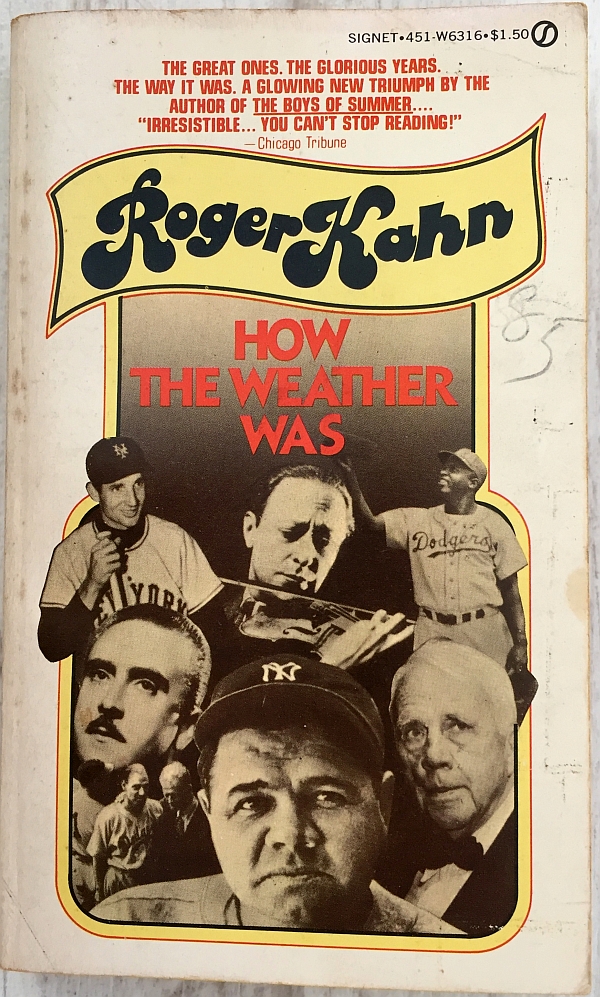 In the mid-20th century, printed magazines dominated the casual social media world. Saturday Evening Post, McCall's, Good Housekeeping, Ladies' Home Journal. Was this comparable to today's Facebook world? Articles mostly were feel-good pieces, and the magazines were sprinkled with helpful advice, jokes, how-to and self-help articles, and advertisements. It was Facebook and social media before computers and the Internet.

A writer who wanted to make a living might want to sell articles to these magazines, which paid well. But there were limits placed on the writer's imagination and talent.

When Roger Kahn wanted to visit Robert Frost and write about Frost for The Saturday Evening Post, he proposed it to the Post's Irving Goodman.
"Goodman rubbed his stubbled chin. 'I don't think they'd take to a piece on poetry.'
'Frost can talk about other things,' I said.
'Give me a note,' Goodman said. 'Go light on the poetry.'"

Kahn went on to visit Frost and explore much more with Frost than poetry. Whether Kahn wrote about a great poet, or violinist, or pianist, or baseball player, or crime detective, he found the flaws as well as the genius. We are all too human. Even the great ones.

Roger Kahn's best-known book is The Boys of Summer (1972), In simple terms, that's a baseball book. How the Weather Was touches on baseball, poetry, music, crime, writing, and (yes) caskets. We learn what was not in The Saturday Evening Post about Babe Ruth, Bobby Thomson, Leo Durocher, Willie Mays, Jackie Robinson, Jascha Heifetz, Robert Frost, Claudio Arrau, and John Lardner.
---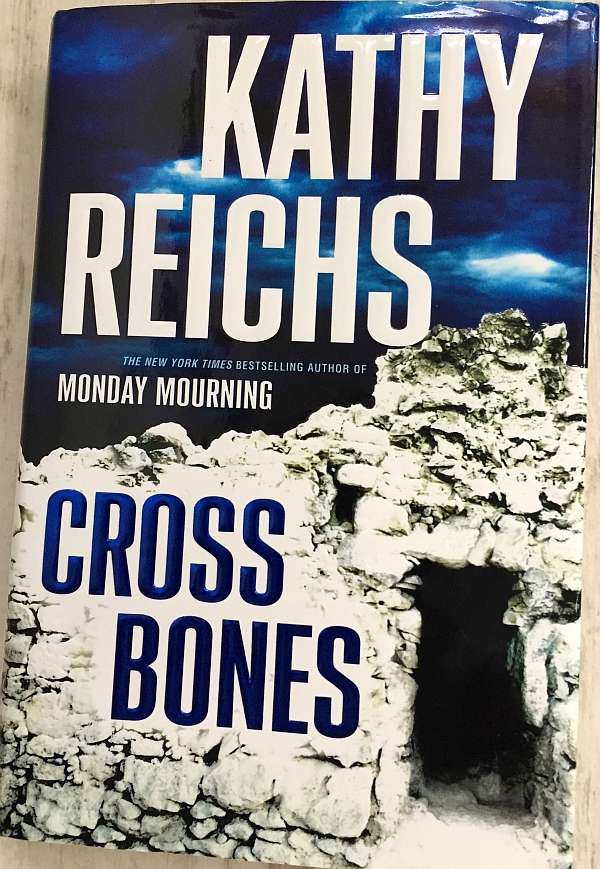 Cross Bones
by Kathy Reichs explores the evidence for the historical Jesus, which includes his brothers and sisters, and a long life into his 80s. Well, there certainly is archeological evidence for all that, and while it cannot be positively proved, it can't be disproved either. So there you have it.
I'm not sure how this book was received when it was published in 2005. But I found it to be one of the better Bones books, perhaps because Temp and Ryan spent 300 pages canoodling rather than fighting.
[November 30, 2021] [top]
---
"To live in Manhattan is to be persistently amazed at the worlds squirreled inside one another, the chaotic intricacy with which realms interleave, like those lines of television cable and fresh water and steam heat and outgoing sewage and telephone wire and whatever else which cohabit in the same intestinal holes that pavement demolishing workmen periodically wrench open to the daylight and to our passing, disturbed glances." [Chronic City, Jonathan Lethem]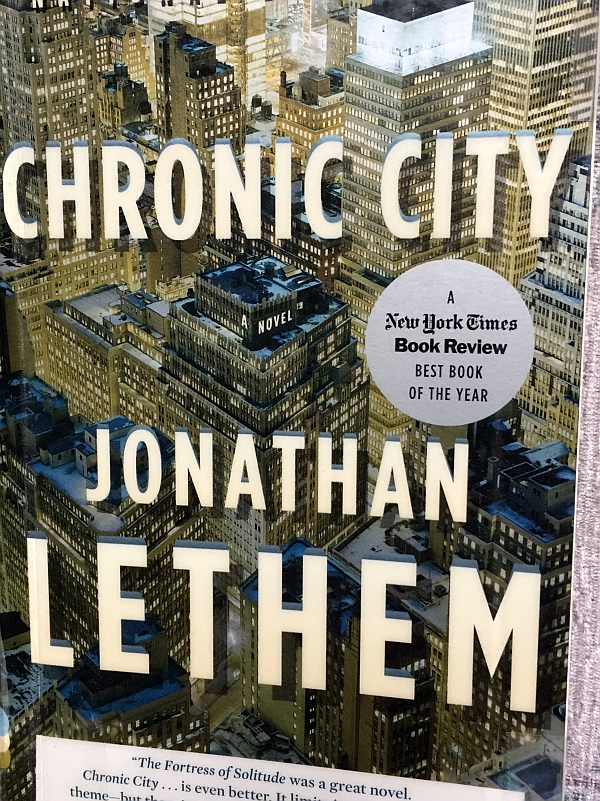 I've read many novels by Philip K. Dick, where reality and personal identity are themes woven in the story.

If you want to be sure that what you're reading is real and the events and players in the story exist in this plane of reality, don't read Philip K. Dick. And don't read Lethem's Chronic City.

From the tiger that terrorizes Manhattan, to the fog that encases the island, to the doomed space station orbiting Earth, to every character in the 467 pages, is any of it real? Is it happening? Did it happen? Will it happen?

If you can don your Philip K. Dick magical hat for Jonathan Lethem's story, you're in luck. The writing is dense but brilliant. This is my 5th Lethem novel. Each one is my favorite. Until the next one.

Two more lines from Chronic City.

My childhood fame had made me impossible to cast, and relieved me of the burden of ambition.
The story's narrator was a childhood television star.

Perkus had Kafka for his veterinarian and Serling for his meteorologist.
This brings Franz Kafka and Rod Serling into the real or unreal existence of the book's oddest character, Perkus, who may or may not have existed. And no, Kafka was oblivious to pets and Serling was not a weatherman. But do we really know?
---
Alex Portnoy meets and has a conversation with his shiksa girlfriend's goy parents in Iowa -
"My God! The English language is a form of communication! Conversation isn't crossfire where you shoot and get shot at! Where you've got to duck for your life and aim to kill! Words aren't only bombs and bullets - no, they're little gifts containing meanings!" [Portnoy's Complaint, Philip Roth]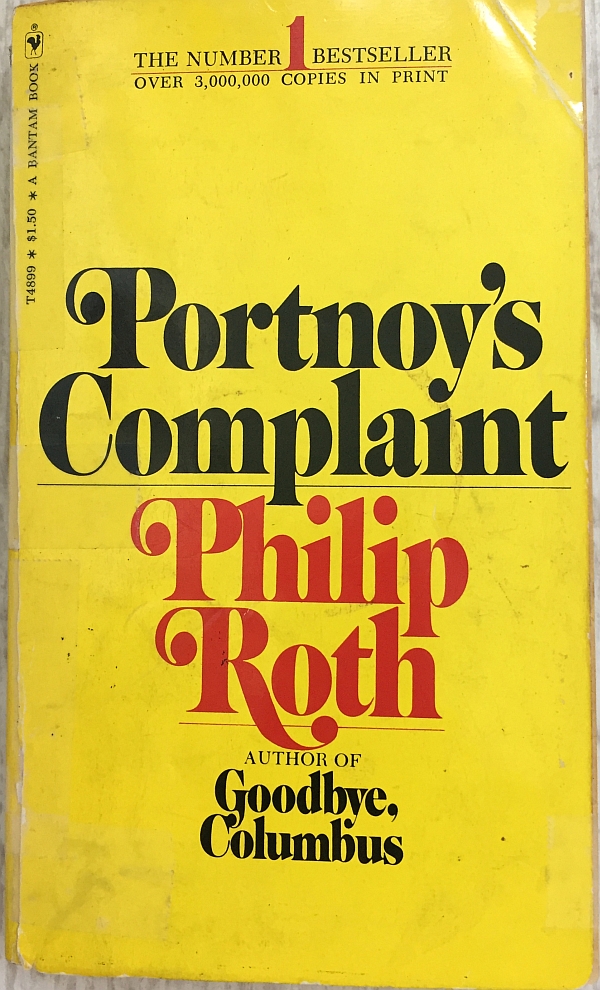 Aren't there books in your library that call out - "I've been sitting here for decades, why not read ME?" I was looking for an "airplane book" that would fit into the top pocket of my carry-on knapsack on a flight to San Diego and back. Philip Roth's Portnoy's Complaint was the perfect size.

And this selection also continued and perhaps completed my reading of banned books, banned mostly for their sexual content. These include Henry Miller's Tropic of Cancer, Vladimir Nabokov's Lolita, and D.H. Lawrence's Lady Chatterley's Lover. I should include Erskine Caldwell's God's Little Acre, and in the Caldwell grouping I think there was an exciting passage in James Fenimore Cooper's The Last of the Mohicans, but I don't think it was ever banned.

Roth's 1969 novel was ranked by Modern Library 52nd on its list of the 100 best English-language novels of the 20th century. Time Magazine included it in its 100 Best English-language Novels from 1923 to 2005.

Roth's book is certainly one of the great American novels. It dwells in obsessive detail on the smothering mothering of a young Jewish boy, his lifelong attempt to break free via sexual activity (excess? rude? immoral?), which included a lifelong pursuit of non-Jewish females, the shiksas. Roth sprinkles the text liberally with Yiddish expressions, half of which I understand literally, but the context gives meaning to all of them.

In addition to the sexual theme, Roth explores the controlling cultural world that celebrates one culture over all others. In this case, it's the Jewish culture that is described as brilliant, destructive, supportive, harsh, loving, and hating. Portnoy's Complaint was condemned, of course, by many who were horrified by his depiction of Jewish culture. And his steady descriptions of sexual activity were condemned by all who . . . . object to descriptions of sexual activity. As for Roth's description of Jewish culture, the same behavior could be depicted for virtually any culture with only subtle changes. Roth knew Jewish culture, so that is what he wrote about.

The book's "device" is that Alex Portnoy, age 33, is having a 309 page monolog with his therapist. As he finishes he lets out a 5-line primal scream, and the therapist finally speaks: "So. Now vee may perhaps to begin. Yes?"

Culture Note. By culture, I mean "way of living and thinking" rather than fine museums.

The Lethem and Roth novels were September books. My other September book was Richard Russo's Nobody's Fool, which was interrupted because it did not fit into the knapsack. Russo's wonderful and very long story will continue into October and perhaps beyond.
[October 2, 2021] [top]
---
My current book, Chronic City by Jonathan Lethem, has no "plot" in the sense that the reader turns pages in an anxious mood to see what happens next. The reader wallows in the prose and enjoys the events and musings that make each page almost a story begun nowhere and going nowhere. To me this is similar to Henry James. Or Seinfeld episodes.
So it's easy to take a break from Chronic City. Saturday night's break was Tchaikovsky's Sleeping Beauty. As staged by The Royal Ballet in London, the ballet runs for 2 hours and 18 minutes. It's Tchaikovsky's longest ballet. I watched it on my 32" TV and listened to it through my KEF LS50 speakers. Source components were the Outlaw 2150 receiver and Sony DVP-NS755V disc player. Also in the DVD box are Swan Lake and The Nutcracker.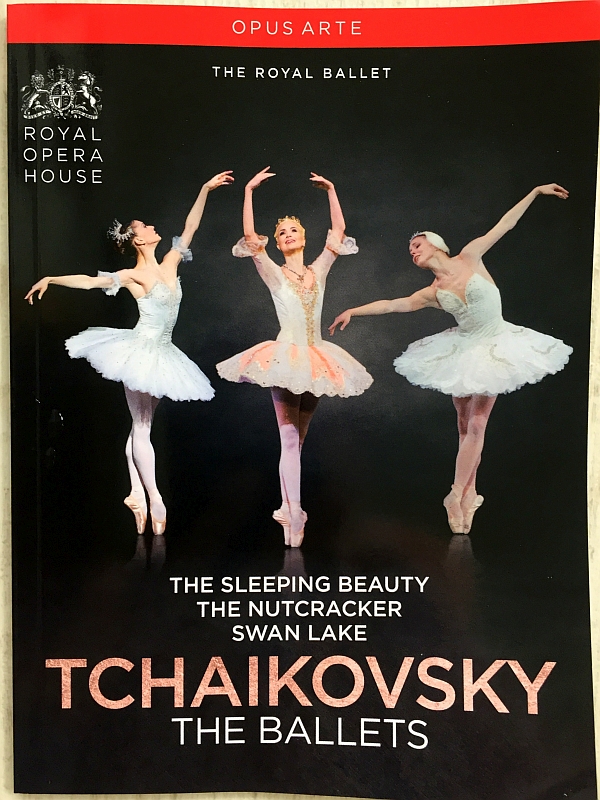 I haven't seen much ballet, so this is a new and stunning world to explore. I've listened to virtually all the great ballet music but not seen the ballets - yet. Since I lack eagle-eyesight, seeing the dancing and dancers close rather than on a (faraway) stage lets me see how the story is told with mime as well as music. The facial expressions and very subtle movements (beyond the leaps) of the dancers tell the story.

I know this music well but not played for dancers, where the pace is a bit slower. At first I was disappointed in the slower tempo for some sections, until I realized that it would be impossible to dance a prestissimo. Once that reality sunk in, the pace made sense.
[August 8, 2021] [top]
---
"My grandmother used to say that God's tonic for sorrow was physical labor. She also felt toads caused infertility, but that was another issue." [Grave Secrets, Kathy Reichs]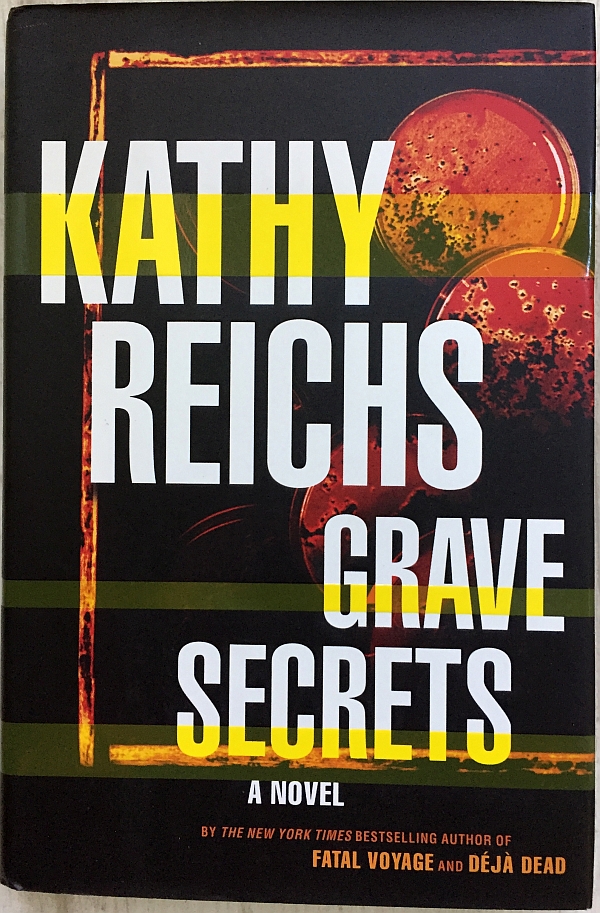 Kathy Reichs sprinkles her Bones novels with good sentences. Not so many that the reader stops to re-read a paragraph or page. That's the domain of Henry James, Gabriel García Márquez , and others. The Bones stories move steadily through the plot. The focus is on murders that happen often, corpse details that reveal so much, and love that remains missing. Some readers complain (I think) of excess clinical and technical details concerning the dead. I would prefer more of that and less rambling about unrequited love.
Grave Secrets was a June book. It was followed quickly by Stephen King's Later, his latest Hard Case Crime novel.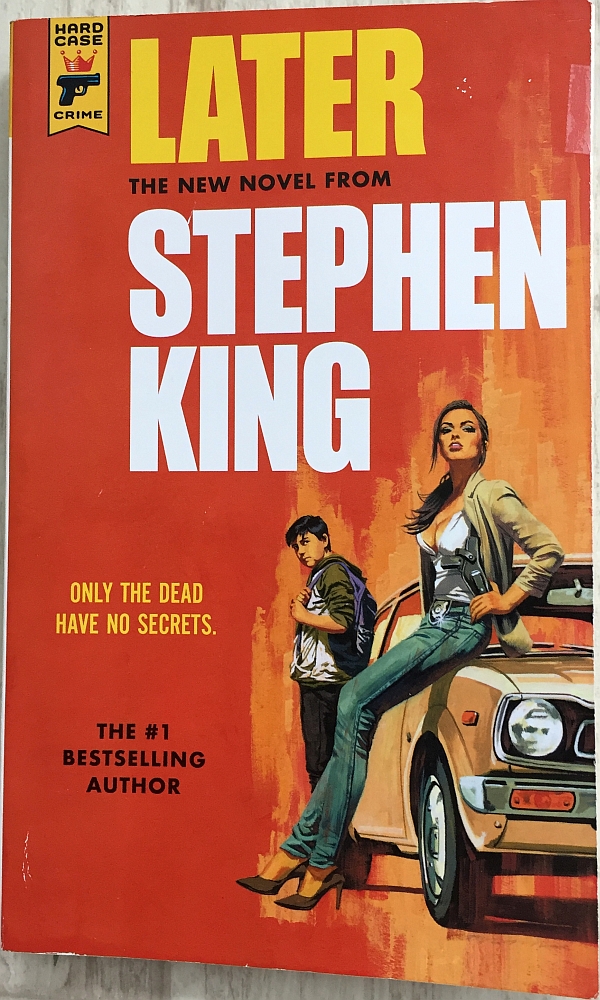 I had planned to finish the Harry Potter series in the fall, with Harry Potter and the Deathly Hallows, the 7th and last Potter novel by J.K Rowling. But Miriam read it (or re-read it) in June, and I felt competitive, so I read the final 750 Potter Pages in July.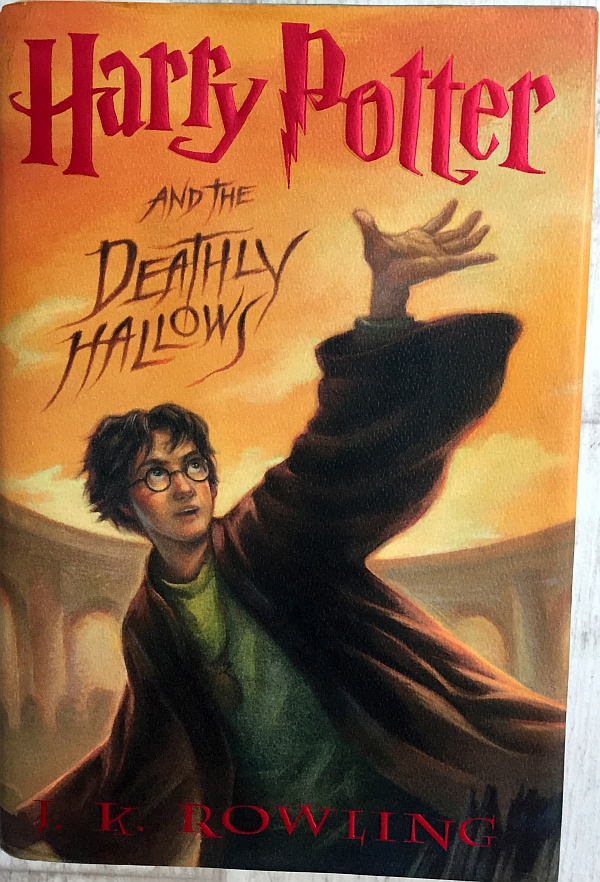 Completion of the Potter books brings to an end (perhaps) my Adolescenania Binge. What's Adolescenania? A word I made up to describe books written to target younger readers. And yes, there certainly is an Official word for this literature.

The binge began over 15 years ago with Stephanie Meyer's Twilight in 2005, a vampire story. Meyer continued the story with a new novel each year for 3 years - New Moon, Eclipse, and Breaking Dawn. These books were made into movies. I never saw the movies.

Following soon after the vampire series, Suzanne Collins published her dystopian novel, The Hunger Games, in 2008. The trilogy was completed with Catching Fire (2009) and Mockingjay (2010). I read these and saw the first two movies, and possibly the third.

A young friend in the target audience encouraged me to read the Twilight and Hunger Games books. They are readable and I'm glad I read them. However, they are not re-readable.
[July 24, 2021] [top]
---
"It had taken two years for Danny to teach the dog to bark. The growling and farting, and the snoring in his sleep, came naturally to Hero . . . .Other dog walkers in the little park were disconcerted by Hero's lean-and-mean appearance, and by the bear hound's preternatural aloofness from other dogs. There were also the scars, the stiff-hipped limp - not to mention the wonky-eyed, baleful stare. 'It's only because Hero lost an eyelid - he's not really giving your dog the evil eye, or anything,' Danny would try to assure the anxious dog owners. 'What happened to that ear?' a young woman with a brainless breed of spaniel asked the writer. 'Oh, that was a bear,' Danny admitted. 'And the poor thing's hip - those terrible scars?' a nervous-looking man with a schnauzer had asked. 'The same bear,' Danny said."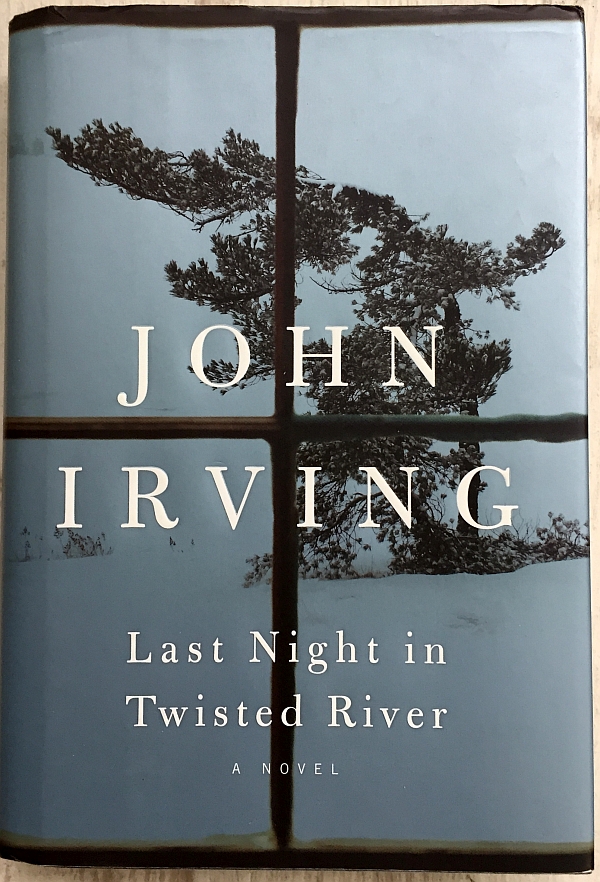 John Irving's Last Night in Twisted River is a saga. It takes the cast through 51 years of life and death. Fifty-one years in only 554 pages. Critics complained that Irving should have called it a memoir because the story revolves (constantly) around a novelist, who debates with himself (and his readers) about what to include or exclude from the novel he's writing. He writes many novels and he (Danny, the author in Irving's novel) achieves fame and success, and he (Danny, Irving?) wrestles with both. Another critical complaint was that an editor should have whacked away some of the book - too long, repetitive, preachy, boring.

My review? Irving reveals how a novel (his novel, Danny's novel) is the product of anguish, decisions, choices, bad paths, good ideas. These 554 pages were the gift of an open window into the novelist's brain. Some critics did not relish watching the chef prepare the meal. They only wanted the food. In this book, the prep work and meal are the same. I loved it.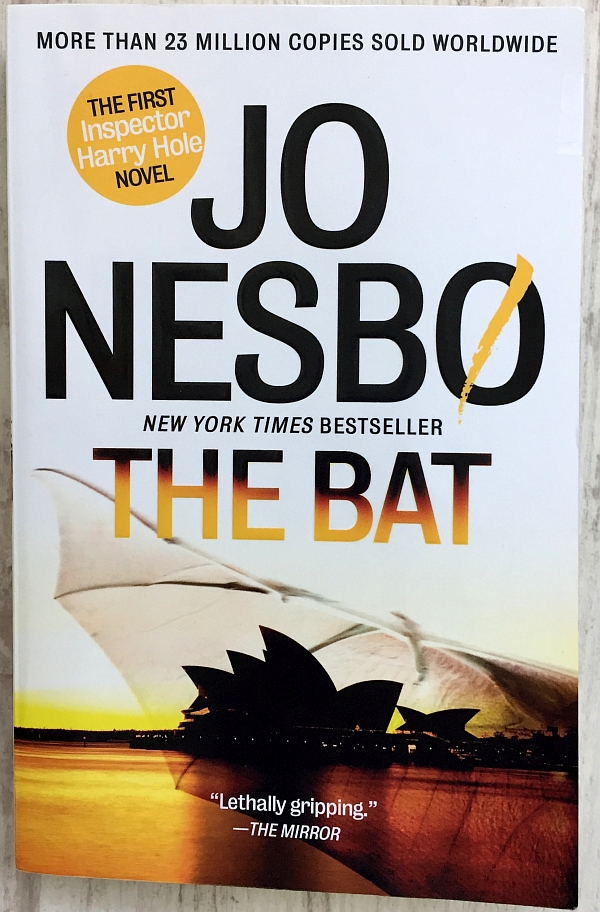 Jo Nesbo is a popular Norwegian writer, best known for his Harry Hole series. Harry is a crime-fighting detective. Last year I read Nesbo's Headhunters, which is not part of the Harry Hole series, so it seemed a good idea to read a Hole novel. The Bat was the first Harry Hole novel. It is set in Australia. The writing is good, the story ok. I'm not sure if something of Nesbo's talent is lost in translation (from Norwegian) or if the Hole series is just ok. Will give Harry Hole another go.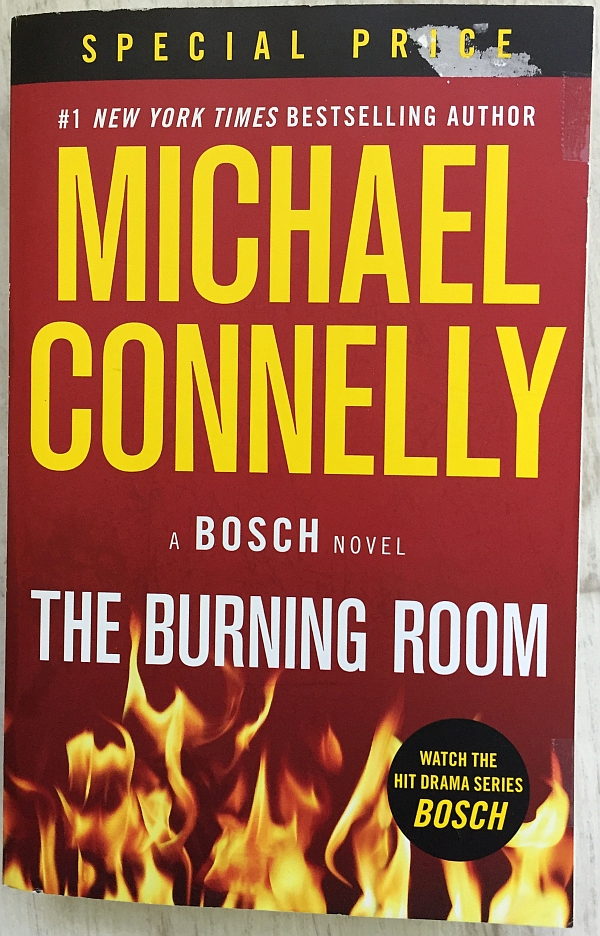 It seemed a good idea to try another Harry detective, this time Harry Bosch in the Michael Connelly series of Bosch novels. These are crime-fighting detective stories based in Los Angeles. The Bosch books are popular, and they are touted by my brothers and sister. This was my first Connelly book.

Unlike Robert B Parker's Spenser, Bosch works for the police department. Spenser is private. Bosch deals with un-helpful "superiors" in the PD, whereas Spenser has a steady cast of informal support that resembles a good TV show (which Spenser became, although I've never seen a single episode of Spenser despite having read all the Spenser books). The Bosch I read was The Burning Room. It was ok. Perhaps not Connolly's best. I will try again. As for the writing, it's ok. I think Parker is better, and certainly Irving.
[May 29, 2021] [top]
---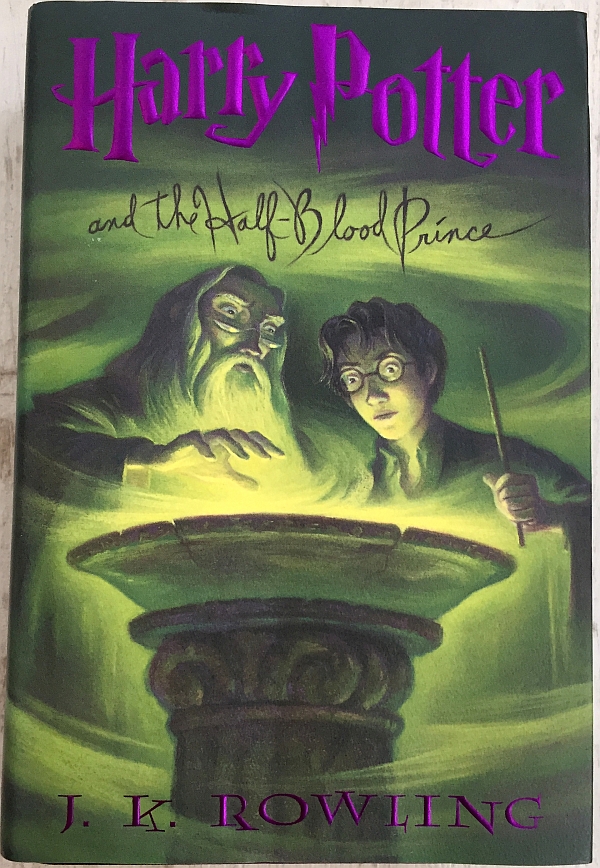 Not the 1970 film with Karen Black and Jack Nicholson, but five easy novels for January into March.

"And you feel you have exerted your very best efforts in this matter, do you? That you have exercised all of your considerable ingenuity? That you have left no depth of cunning unplumbed in your quest to retrieve the memory?"
Dumbledore speaking to Harry in The Half-Blood Prince. In this, the sixth and penultimate Harry Potter novel by J.K. Rowling, the writing has grown as the cast has aged, from pre-teen to mid-teen.

In January I read the 5th book, Harry Potter & the Order of Phoenix, and in March it was the Half-Blood Prince.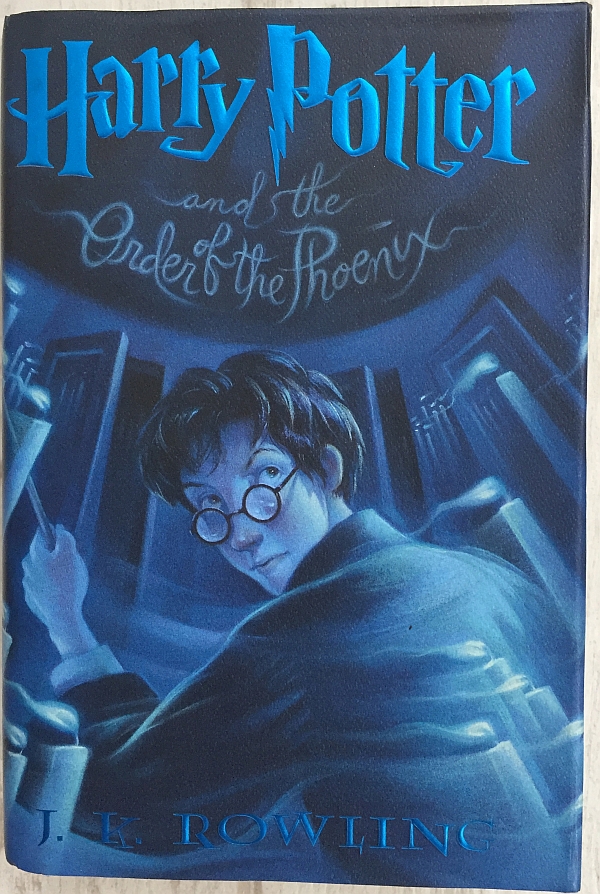 It was time to finish my two unread Elmore Leonards. Raylan was typical of his style and skill -- fast moving with snappy dialog, and leaving out "the stuff most readers skip" (in Leonard's words).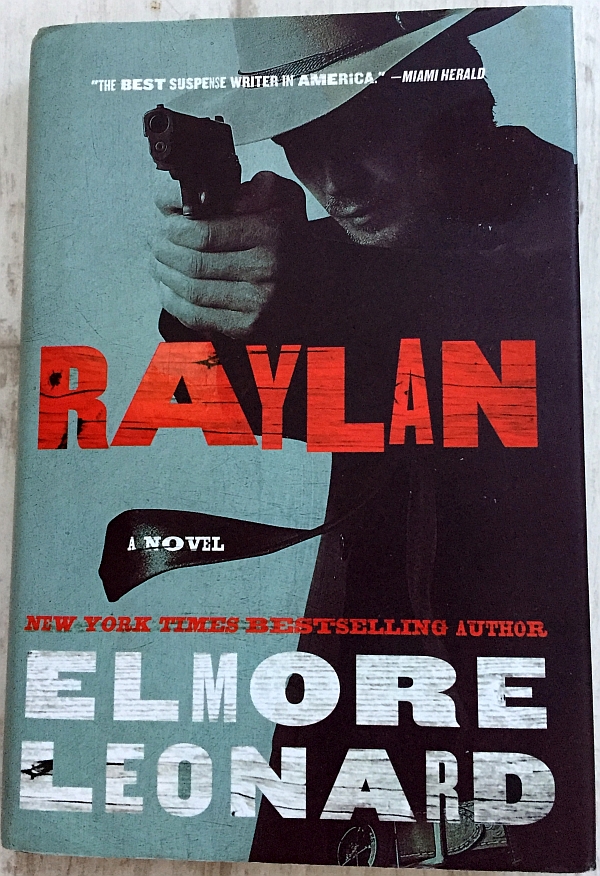 My last Leonard book was not typical. Touch tells the story of a faith-healer The dialog is strained, the action sparse, the subject difficult. Leonard had trouble getting it published. It's good but should not be your introduction to Elmore Leonard.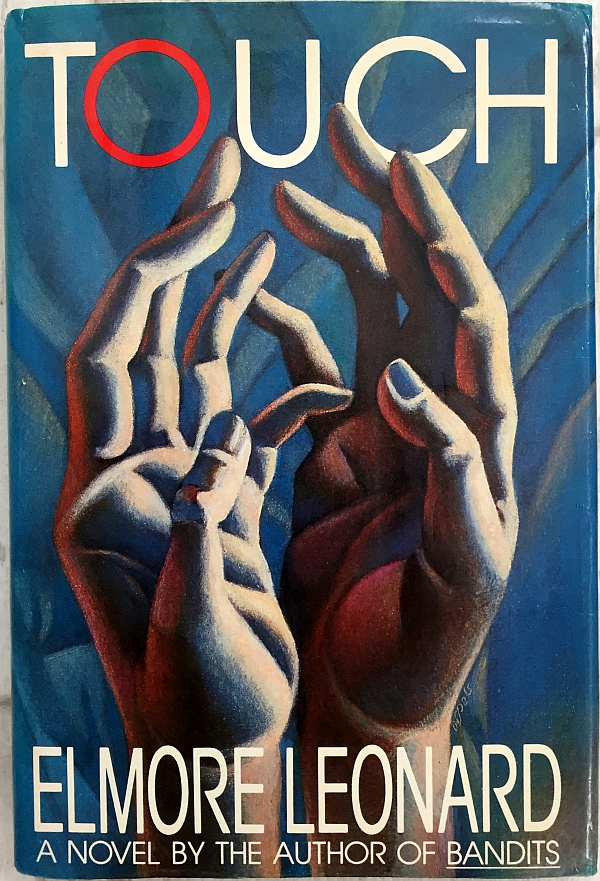 February reading also included another Kathy Reichs novel, Monday Mourning.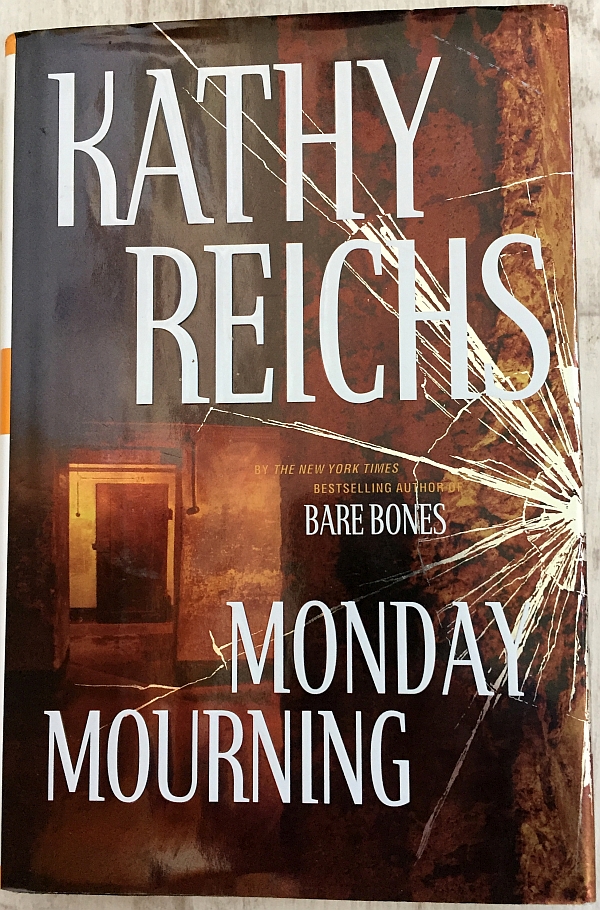 The heart of this plague dominated winter inspired mostly "comfort" books,and these five were that.
[March 20, 2021] [top]
---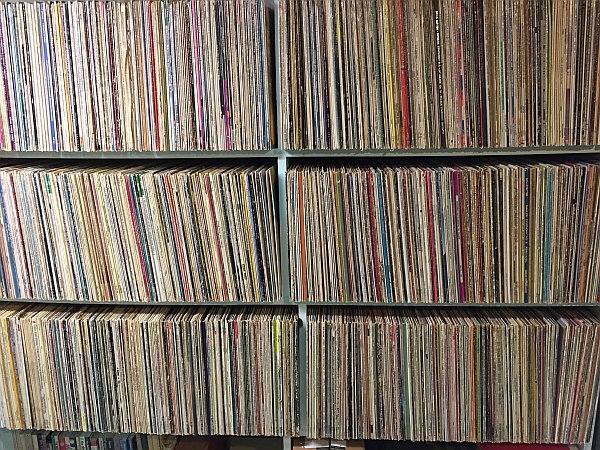 When is enough enough? Cats know when they've eaten enough. They stop eating. Dogs don't. I don't think cats and dogs change their "enough meter" as their lives roll on. But some humans can change.

In 2016 I took a look at my long-playing record collection and was struck by a simple but alarming thought - enough is enough. After a lifetime accumulating these magical vinyl music feasts, I realized that I not only had enough but I had too much.

I counted them. It was an estimated count using this method: x number of LPs in 10 inches of shelf space multiplied by the number of shelf inches (in 10 inch segments) with LPs. I had over 20,000 LPs.

It had been fun accumulating them, and it had been exhilarating having them and listening to them. But there were too many. Suddenly they were a burden. A very heavy burden. I no longer owned them. They owned me.

The weeding and triaging began. The first huge wave was filled by the "not quite perfect" records. And vinyl being vinyl, especially old vinyl, there were many LPs that fit the "not quite perfect" ranking.

In 2016 I donated 1,378 to the Salvation Army. In 2017, I persuaded the Salvation Army to pick up another 6,072 by truck, and in 2017 an Epilepsy Foundation truck picked up 2,650. By 2019, the triaging had progressed to the next round, where the records were in good condition and mostly played well, but as I systematically played through them I chose to discard many. If I had a CD version of the same recording and the LP was not perfect, I parted with the LP. There were sentimental exceptions. For example, I kept all the Glenn Gould LPs. In 2019 and 2020, the discarded records all went to a used bookstore that sold used records.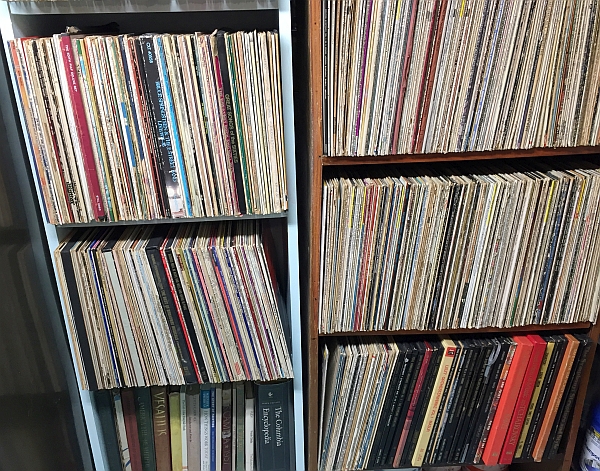 Was this a valuable collection? Not really. It was 95% classical music and used classical vinyl is hard to sell. I've tried and failed. Classic rock is another story. There's value there. But most 1950s-1980s LP recordings of Bach and Mozart are not sought after. On the other hand, I've retained some LPs that sell on Ebay for $20 to $200.

From 2016 and 2021, I donated 14,983 records. I gave another 100 to a friend. I still have 5,200 records (estimated). That's enough. Maybe more than enough. The wheel may turn again.

I currently have three working and active turntables that play vinyl.
(1) Rega RP6 with Ortofon 2M Black cartridge
(2) Technics SL 1650 with KAB Custom Ortofon STY30/OM Series cartridge
(3) Technics SL BD-22 with Ortofon OMP10 / Stanton L720(78rpm) cartridges
The 1650 was the workhorse in playing through the 20,000 LPs over the past five years.
[March 13, 2021] [top]
---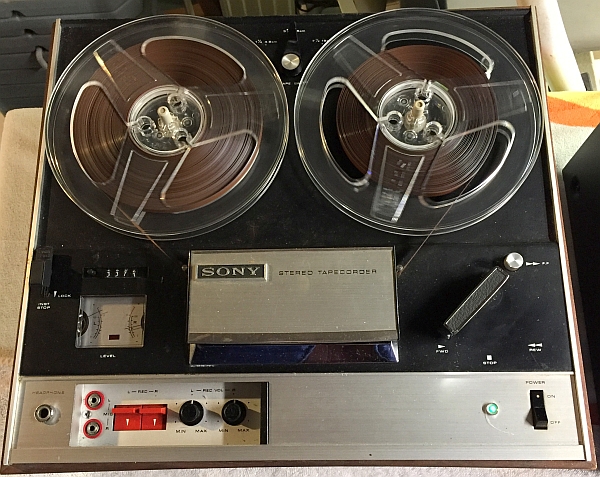 Open reel tape for audio recording and playback is another dead technology. It was a high-end music medium for home use before CDs arrived. It is still favored by some audiophiles with high-end systems.

My open reel player was not high-end. It was a mid-fi consumer machine by Sony, the TC-255. While we lived in Brooklyn, I used it to record music from WBAI, WQXR, and WNCN. My (mostly) classical music collection grew enormously. And it didn't cost much because I recorded often on only one channel at a time. The result was that at 3 and ¾ inches per second (IPS), an 1800 foot reel of tape, which cost under $4 in 1970, gave me 6 hours and 24 minutes of music. If I had run the tape at the higher quality 7 and half IPS and recorded in stereo (both channels of each side of the tape), I would have had an hour and 36 minutes of music. Higher quality yes. But not within the budget. Professional recording was at 15 or 30 IPS, but those speeds were not available on commercial tape decks.

My "system" at that time was a Dynaco FM3 tuner (tube), Scott 260b amplifier, AR turntable, and AR 2ax speakers. The Scott provided a switch to select Left or Right input, which allowed me to play back the left or right channel on open reel tape to both speakers. This option does not exist on any of today's audio equipment, as far as I know (perhaps not much!).

In addition to recording music from the FM tuner, we also recorded Miriam singing and playing guitar. As a teen, she sang at Greenwich Village coffeehouses and at Washington Square Park, and she sang in college at concerts in the Student Union. And she still sings.

We also recorded our sons Matt and Noah in their early years, just beginning to talk. And we have a wonderful recording of our college friend Liberty Mhlanga, from Rhodesia (now Zimbabwe) singing some "click" songs during one his visits to our Brooklyn apartment.

The music off the radio was not worth keeping, but the family memories were. To preserve these recordings, the first step was to have the tape deck re-conditioned at Salem HiFi (MA). After that it was (and is) working perfectly.

Then some time went by as I thought about how to convert the analog tape selections to a digital format. The tapes still played, but they would not last. And the tape deck technology would not endure, nor would another generation want to use it. Threading tapes, locating the spot on the tape - left or right channel, side 1 or 2, where in those 1800 feet is the cherub talking - and connecting all the wires. Not likely.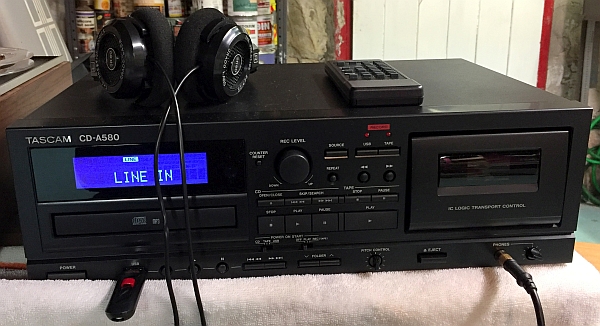 The answer was the Tascam CD-A580. The unit plays CDs and cassette tapes. It also accepts input from an external source. That source can be an open reel tape deck. The Tascam can record to cassette tape or to a flash drive connected to the unit's USB port. By default it records input to the flash drive as an MP3. This means digital, and this means converting from analog to digital through the Tascam CD-A580.

After analyzing and discarding dozens of open reel tapes that had classical music only, I was left with about 20 tapes "of interest." While the poorly recorded music off the FM was clearly listed on the tape box or index cards, very little of the treasurable family memories was noted. If the tape was used but un-marked, it was likely to have Miriam singing, or Matt or Noah talking. But where? Somewhere, in channel L or R, on side 1 or 2, and somewhere on the 1800 foot tape. This was a winter project, and this was winter.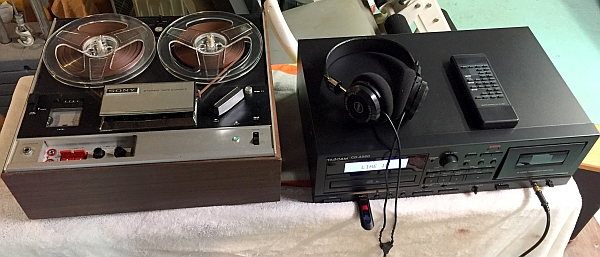 The "workshop" -- Sony open reel deck feeding the Tascam's L or R inputs (or both), flash drive for MP3 capture, and Grado SR80 headphones to monitor it all.
It took awhile. There were surprises, including a full tape, both sides, in stereo, marked New Year's Eve, 1981. What was this? Back in 1981, CDs did not exist, so if you wanted music for your New Year's Eve Party, and you had an open reel tape deck, you could compile many hours of party background music that would play with only one side turnover every 90 minutes. I'm not sure what I was thinking when I made this "party tape." Bob Dylan was followed by Enrico Caruso, and my music choices get stranger after that. Obviously I made this tape for ME to listen to during our New Year's Eve Party, and I'm confident that our guests ignored the music. If not, sorry.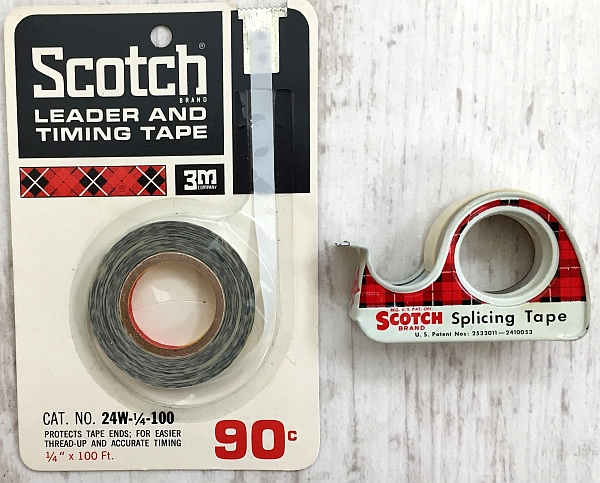 Blank tapes came without tape leader, so to take advantage of all the tape, one needed to splice leader tape at te end of each side.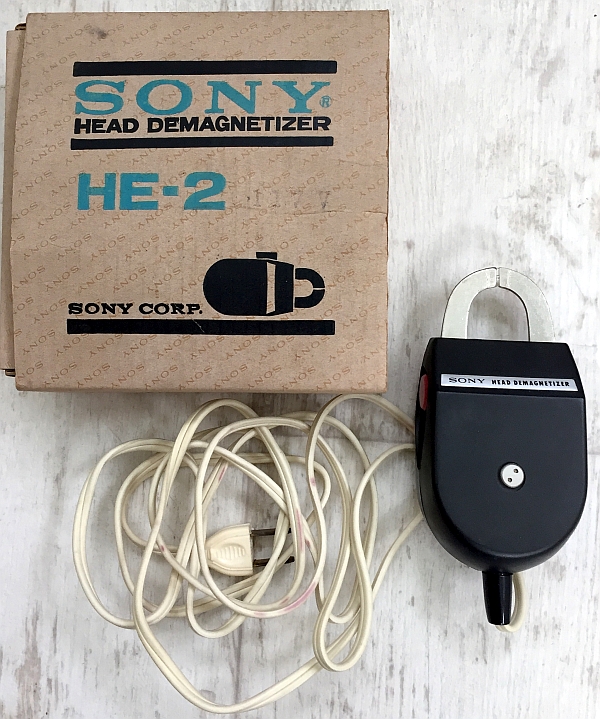 The tape heads need to be demagnetized about every 30 hours of use.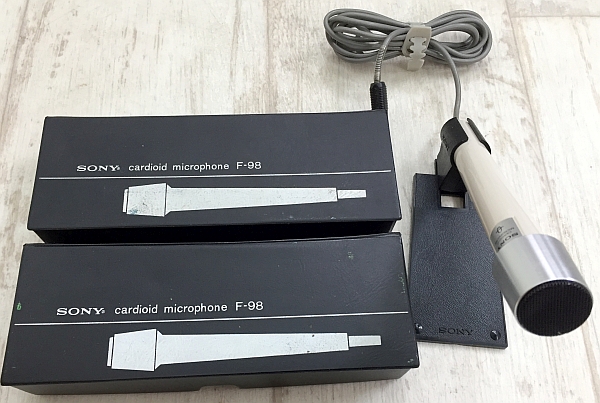 Need microphones! These two were (are) excellent.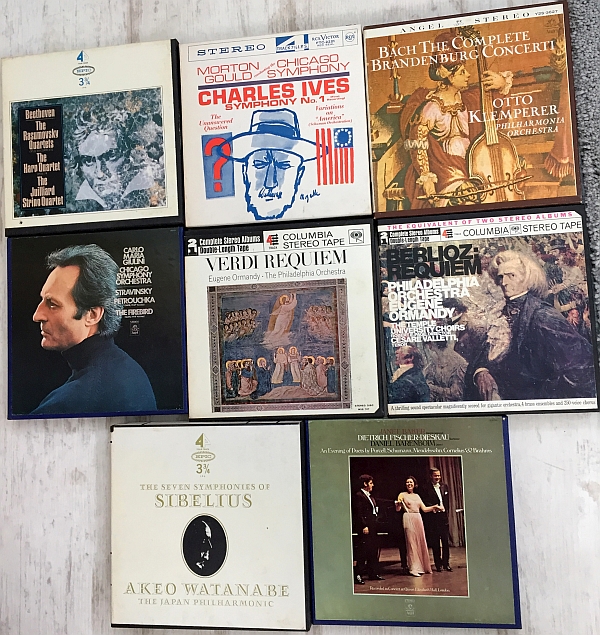 In addition to the music I taped off the radio, I had (have) a small collection of "pre-recorded" open reel tapes.
[March 9, 2021] [top]
---