Love is a snowmobile racing across the tundra and then suddenly it flips over, pinning you underneath. At night, the ice-weasels come. [Matt Groening] [
more quotes
]
Last Friday evening, December 4th, we saw Heroes at the Merrimack Repertory Theatre in Lowell. It was written by French playwright Gerald Sibleyras and won numerous awards under the title "Le Vent des Peupliers." It then was translated and adapted by Tom Stoppard.
It's the story of three WW1 vets in life's endgame at a "home" in 1959. It's wonderful theatre, and a complete triumph for actors Jonathan Hogan, Ron Holgate, and Kennth Tigar, as well as the MRT.

On Saturday the 5th we headed up to Burlington (VT) for two days at the Vermont International Festival, which is organized by Miriam's brother Ben. Aside from the world food and booths, highlights were Va-et-Vient, and Kinobe. If Kinobe ever comes to your town, or state, or within 500 miles, go experience the music.

In rotation recently --
Erich Leinsdorf's creation and performance of a suite from Strauss's "Die Frau ohne Schatten" (The Woman without a Shadow), on a Seraphim LP
Wilhelm Kempff playing Schubert Impromptus on a DG LP.
Nathan Milstein playing a recital on a very old Capitol LP. If you know Stravinsky's Pulcinella ballet, you'll be familiar with the Pergolesi sonata that Milstein plays.
Arturo Beneditti Michelangeli (astounding pianist) playing Liszt's 1st concerto and Totentanz at live performances taped in the '60s. These are on a mono, compressed range, "private record" LP in a stark black cover.

Had a depressing session earlier today listening to Bob Dylan and The Grateful Dead making terrible music together, on a 1974 LP, a time when Dylan was wandering from one re-invention to another but was not a in a good place, musically.
Things brightened considerably later on with 4 CDS of Balakirev's piano music, which is excellent.

"Winter running" is here. Cold, icy, snowy. First mile each day raises doubts about whether it's worth the effort. Thinking about it.
[December 10, 2009] [top]
---
After a couple hours listening to Wagner's Flying Dutchman (CD) last night, I needed something "different." Thought of Stan Getz, but instead chose Mozart's Clarinet Concerto, one of the supreme blessings of Western European music. The Robert Marcellus/George Szell/Cleveland recording was handy on an early CBS CD.
Aaaach. Harsh, cold, gritty, empty. These wonderful musicians in this perfect music were producing a painful sound.
I stopped listening and went to sleep.
I began this morning listening to Earl Wild playing Albeniz, Ravel, and Granados on an RCA LP.
Then I found my LP of the same Marcellus/Szell performance that, on CD, was un-listenable. It's an Epic LP, BC 1241. From the 1st note, the sound was warm, glowing, smooth, and it had power without a hint of grit or harshness. When the clarinet entered after the long orchestral introduction, the sound was open, sweet, and precise.
Of course, many early CDs have a thin, harsh sound. This has improved.
But for those who have never experienced the "aural feel" of music produced through a decent analog system, you're missing something.

I was on the phone at 6:55 this morning, and it was raining as hard it possibly could. "It" must have been in a hurry, because about an hour later the rain stopped, the sky turned blue, the sun came out, and the temperature hit 70 when I hit the road for an unexpected mid-summer run on December 3.
Remind me not to complain in 8 months about snow in August.
[December 3, 2009] [top]
---
It was wicked cold last year.
What a dumb expression. Something "wicked" would be hell-based, where it might be wicked hot, but not cold. But at last year's "Turkey Trot" in New Paltz, NY, it was cold, maybe wicked cold. Lily and I froze walking to the race, froze waiting for the race to start, and froze during the race. This year she said "I'll help you make cheese savories AFTER the race. YOU run it."

This year Matt and Tenzing came up from the city to join Miriam and me, Helen and Joe, and a large crowd at their house. Noah, who was in New Paltz last year, went with Mandy to San Diego this year for Thanksgiving.

Matt and I have run Thanksgiving races together for over 20 years. We've rarely missed one. We used to run sub-7s over 5 miles, but we were happy to do 9s in this 5k. The first mile was probably closer to 11 minutes due to so many people, strollers, dogs, walkers, and standers. We jumped off the course to greet Helen and Joe in their yard near the 1 mile mark. The narrow rail trail for half the race made it seem like a hike instead of a race at times. And of course, our extreme lack of fitness and talent was a factor. But we had a great time chasing down people wearing turkey hats. I think we passed all the turkeys, but who can tell. Time was 27:40 and it was my 1st and probably last race of 2009.

We slowed down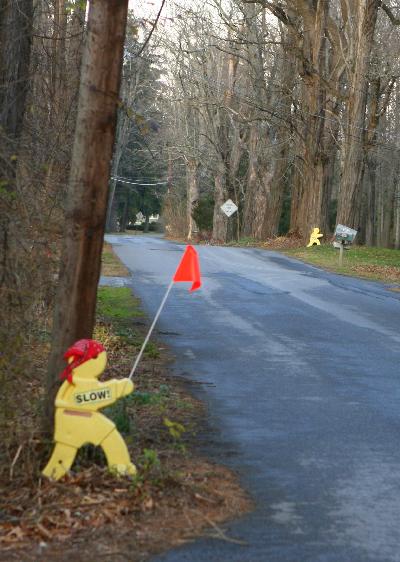 Later in the morning, Lily and Polina helped me make my World Famous (thanks Mom) Cheese Savories across the street in Ami's kitchen. Helen cooked a 28-pound, organically nurtured, free-range turkey, which cooks faster than a traditional fat-infested turkey. There was enthusiastic frisbee flinging and chicken holding (they have 7). Matt showed photos and movies from his very recent trip to Shanghai and Beijing (part of his Columbia MBA program). Despite Tenzing's warning, the movies were fascinating. And the stories were inspiring -- buying beer from the Mongolians atop the Great Wall. Gotta go there.

It's all about Joe's chocolate cake. Or chopping something.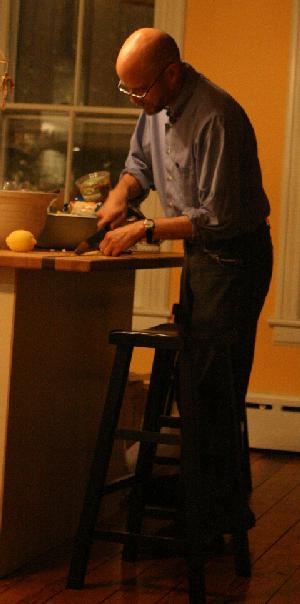 Later in the evening, Joe and Ami played music. Helen and Jim danced. We all danced in our minds.
It was a great Thanksgiving.

Music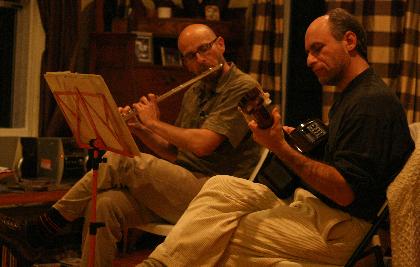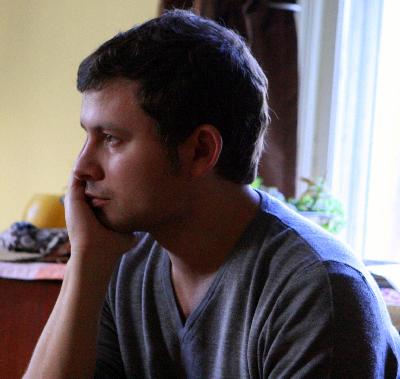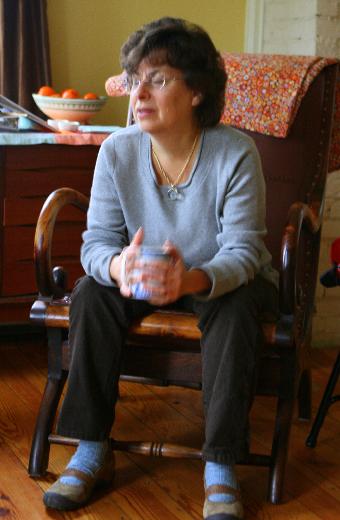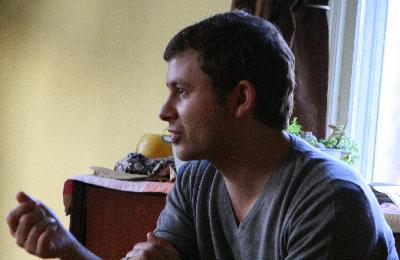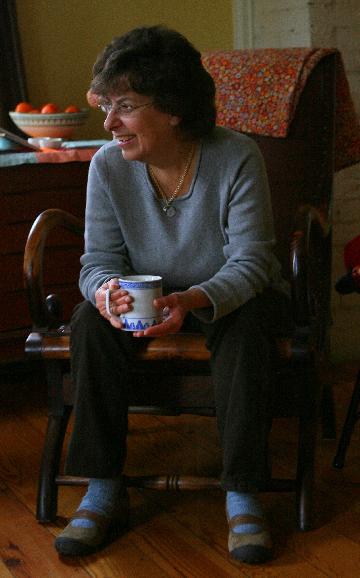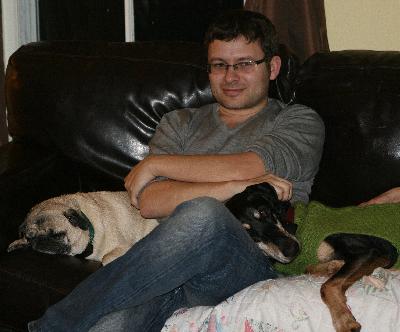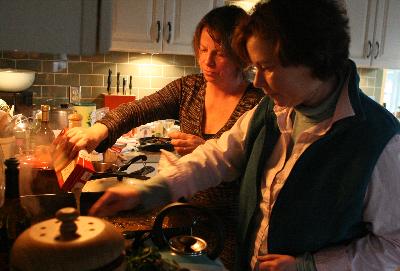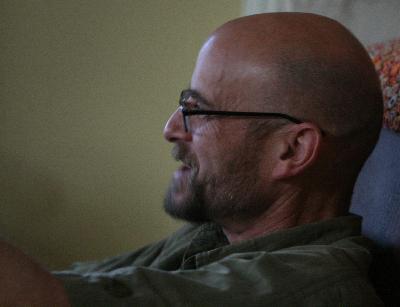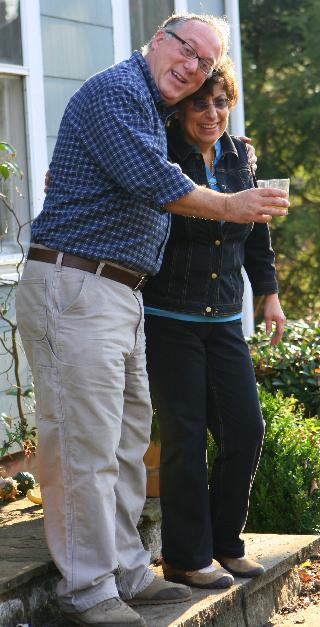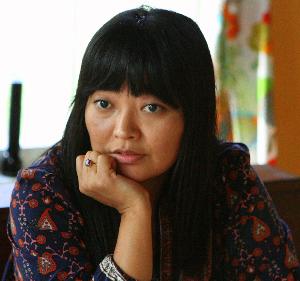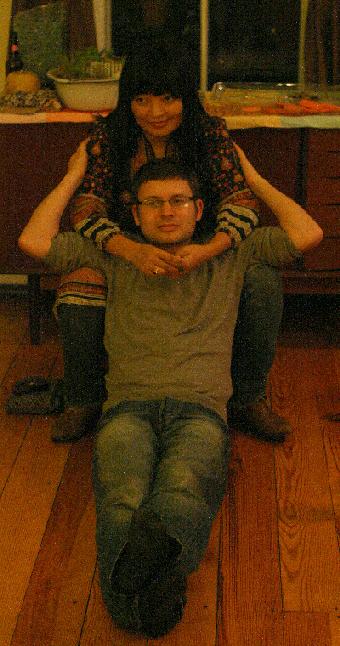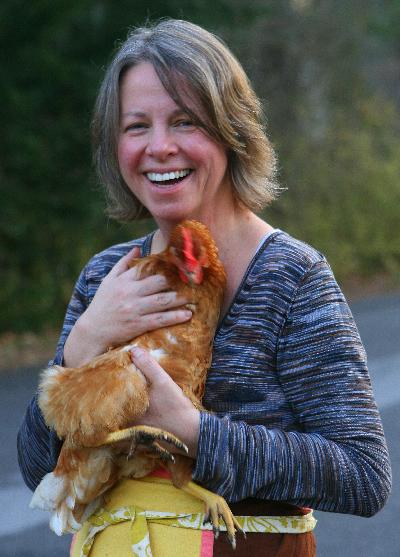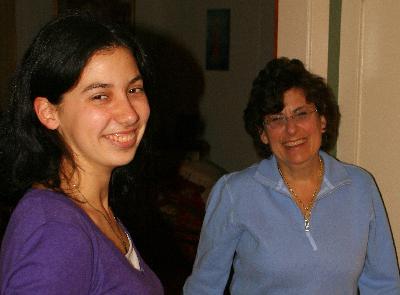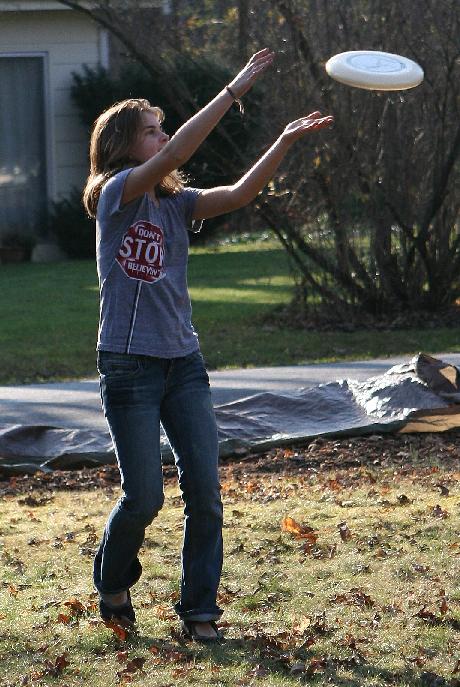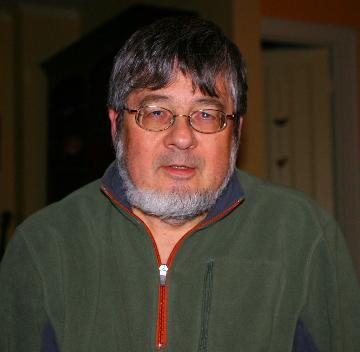 [December 2, 2009] [top]
---
A very young Richard Stoltzman joined the (also young) Cleveland Quartet to record Brahms' Clarinet Quintet. The RCA LP from 1976 includes wonderful back-cover (remember back covers?) notes by Bernand Jacobson that end with this:

"At the end of the finale the second phrase from the work's main theme is unemphatically but tellingly expanded to twice its original length. It is just that simple blend of rhythmic inventiveness with taut thematic organization that crowns the quintet with a sense at once of inevitability and of mystery. At this moment we may seem to be still in the same place -- yet we have traveled an ineffable distance."

Well, yes. The word "autumnal" often is used to describe the music of Brahms. Not sure what autumnal truly means. Beethoven is not autumnal. Led Zeppelin in not autumnal. Nor Dylan. Nor Feist. Nor Charlie Parker. But Brahms, yes. And the Clarinet Quintet, certainly.

With the daily LP, morning coffee, and Globe done, it was time for a very good 45 minute run. The roads weren't packed with runners today, but many were out, including four I may have known from a previous lifetime.

In the evening, Miriam and I went to the opening of (cousin) Gerry Bergstein's exhibition at The Danforth Museum in Framingham. This is a retrospective show that includes Gerry's work from the past 30 years. The Boston Globe describes Gerry as "a leading light of Boston painting."

Gerry's work is astounding. Miriam and I have seen glimpses over the years, but this was a rare opportunity to immerse one's eyes and brain in Gerry's images that use abstract expressionism to blend deep emotion with a comical wink. The creations literally leap from the dozens of canvases. They assault and caress at the same time, and they defy anyone to give a casual glance.
Autumnal? No. Wonderful? Yes.
The show runs through February 28, 2010.
[November 21, 2009] [top]
---
Today started well. Broke open a shrink-wrapped LP of Piano Music of Erik Satie. Jacques Fevrier is the pianist, helped by none other than composer Georges Auric in some 4-hand pieces. On the shrink-wrap was a little label that read "Sam Goody 1.99". My un-opened LPs remain a treasure, to be un-sealed over a long life. Satie with morning coffee and the Globe.

It was raining and I decided not to go for a run.

Then the rain stopped and the sun came out.

Got ready to go for a run. Temperature was in the 60s, shorts weather. Had just washed and put them away for the winter. Weird weather.

Was set to go out and . . . it was raining again, and hard. Heck, no run today. I took a shower.

As I was drying off I noticed bright light pouring through the bathroom skylight. Sunny, blue sky. Heck.

Got back into my running stuff. Hovered for a half hour. Don't trust this weather. Then went for a run. Nice run. Mid-60s. Is this mid-November in New England? Absolutely.

Morning highlights? Satie's Gymnopedie on that virgin Everest LP. And the run. Always the run.
[November 19, 2009] [top]
---
Track is over, doomed by darkness. Winter track (actually "road") starts in January but it will be dark, mostly. Enough light by which to run, but not enough to see most of the other runners except those in my group. The smiles, the nods, the short greetings are all gone in the winter. One of sad things about the end of fall track is that one won't really "see" many of the other runners again until spring. The ones you run with, sure. But the many who are part of the comfortable running landscape, who make the workouts more human and bearable. they disappear in the night.

On the road, indeed. To New Paltz (NY) October 23-25 and again October 30 through November 2, and then to NYC November 6 through 8. Then up to Maine and back on Monday, November 9. Then to NYC on Tuesday, November 10 and back on November 11. Then it was back up to Maine November 13 through 15, to close the house. On Tuesday November 17, I went up to Burlington (VT) and back. We're actually home the weekend of November 21-22, but we're going to cousin Gerry's show at the Danforth Museum on the 21st.

For Thanksgiving we head to New Paltz, where Matt and I will (sort of) run the town's (sort of) 5k in the morning. Later I'll make my Famous Cheese Savories while Helen frets about how her gathering of 18 turns the feast from plates on a table to plates on laps. Should be fun.

For the weekend of December 5-6 we head to Burlington (VT) for Ben's International Festival.
For the weekend of December 12-13 we head to NYC for Abe's memorial.
The weekend of December 19-20 in unbooked, but the 17th is Miriam's birthday. So maybe we'll go somewhere ;-)
[November 18, 2009] [top]
---
It's been awhile.

Read Elmore Leonard's The Big Bounce. Hah! Brilliant.
Read Stephen King's Duma Key. The man can write. His writing is criticized and marginalized for many reasons. But the man can write. And he deals with topics that are fundamental to our lives. Sure, there's "non-reality" and blood and sometimes naughty language. But the man can write, and if you let go of your "I don't read crap" mindset, you'll see that it's not.

Wrestled with a weird bout of what I diagnosed as sciatica from late August though mid-October. Almost zero running, and as we age we "lose it" very quickly. Coming back now.

Saw Conor McPherson's The Seafarer at the Merrimack Repertory Theater in Lowell on October 22, and then three performances of Midsummer Night's Dream (yes, Shakespeare) in New Paltz on October 23/24, performed brilliantly by the Mt. Laurel Waldorf School 8th grade.

Last onsite track workout for the fall was Tuesday, October 27. Thank you, Sharon! We will continue.

Too much to do in life. How do people get bored? Explain that.
I'm overwhelmed.
And loving it.
[October 29, 2009] [top]
---
I'm sad each time I finish a book. I also shed a few tears when I finish most books. Movies, books, and music often find my emotional heart, which apparently collapses with ease.

Some part of the sadness with a book is losing a friend, a companion who has followed me along for days, weeks, months. Talking to me, entertaining me, and even listening to me. Or listening to my thoughts as they respond to the words my brain receives. Is this weird? Perhaps.

I just finished Isaac Bashevis Singer's Shosha. Singer wrote only in Yiddish, so all his work is translated. He writes direct sentences and stays on topic. Imagine a Jewish Hemingway. Here's the Wikipedia summary of Shosha:

"Shosha is a novel originally written in Yiddish by Nobel Prize winning author Isaac Bashevis Singer. It is about the aspiring author Aaron Greidinger who lives in the Hasidic quarter of the Jewish neighborhood of Warsaw during the 1930s.
'I was an anachronism in every way, but I didn't know it, just as I didn't know that my friendship with Shosha [..] had anything to do with love.'
Aaron had many love affairs with women, but the only woman he truly loved was Shosha, his childhood friend. Shosha was struck by a sleeping disease and had since barely grown and was mentally retarded. Aaron lived his childhood on 10 Krochmalna Street, and lost the sight of her as she moved from no. 10 to no. 7.
Hitler is in power in Germany and is set to annihilate the Jews in Poland while in Russia, Stalin rules with his deadly terror, so the only voluntary exit that many of the characters in Shosha perceive for themselves is suicide. Although Aaron is offered the opportunity to leave the threat of death — as others, from Hasidics to Hedonists, do — he turns down the chance to escape and chooses to stay in Poland. Death is the cloud that hangs over the characters in Shosha. As a writer whose main medium is language, the book opens by explaining that Aaron was brought up on three dead languages: Hebrew, Aramaic and Yiddish."

Well, that hardly explains the emotions one might feel as this story is told. At least for me.
But as I said, I'm an easy touch.

So now it's on to my annual Elmore Leonard novel. This time The Big Bounce. I expect no tears.

As for running (remember, this is all about running), I messed up my lower (left) back a couple weeks ago. As an experienced runner, I was convinced that if I went for a run with my bad back, I would be cured. And yes, the back pain almost went away during this run, but my left quad began screaming after 15 minutes, and two weeks later I remain in considerable pain. I consider this a non-running injury (a stupid injury, therefore). I expect to run again! At some point.
[September 11, 2009] [top]
---
I finished The Amber Spyglass a few weeks ago. This is the final volume of Philip Pullman's trilogy, His Dark Materials.

A couple years ago there was a movie made of the first volume, The Golden Compass. It's doubtful that movies are possible for the rest of the series, which is a re-telling of the Adam and Eve story, except in this case the good guys win. What's that? The bad guys won last time, and we currently live in a hell controlled by the existing religious institutions? Yes. Just look around you. Oh sure, some of us experience crumbs of joy and goodness. But these are crumbs for the few.

The Amber Spyglass also retells a variation of Romeo and Juliet, who are the story's Adam and Eve.

And why can't this story become a movie? Begin with the organized religion problem. Then add the Romeo and Juliet angle, noting that these "children" are "coming of age" as required by the story, and this becomes the pivot on which a better course is set for all life. You can't make a movie based on either of these themes, which are woven together in Pullman's trilogy.

Pullman's writing is delicious to read, and re-read, and the story maintains a flow and snap throughout. One might read it as a fantasy or an adventure, and love it for that. Or one might read it as a battle report of the endless struggle of good vs. evil (however you define good and evil). And, you might enjoy the delicious reminder of the power and passion of true love.

Here are some excerpts.

". . . Lyra felt something strange happen to her body. She felt as if she had been handed the key to a great house she hadn't known was there, a house that was somehow inside her, and as she turned the key, she felt other doors opening deep in the darkness, and lights coming on. She sat trembling . . ."

"Everything about her in that moment was soft, and that was one of his favorite memories later on -- her tense grace made tender by the dimness, her eyes and hands and especially her lips, infinitely soft. He kissed her again and again, and each kiss was nearer to the last one of all."
[August 23, 2009] [top]
---
We skipped Grey Fox this year.

Miriam was in Bovina for an energy workshop and I was in New Paltz.
A month ago Helen had given me Kathrine Switzer's 26.2: Marathon Stories, signed by Kathrine, who lives in New Paltz. An early birthday present.
On Saturday the 18th -- birthday boy's big day -- Miriam called at 7:30am. She was bright and sunny and cheerful and had been up for an hour and half already meditating and working out. Down in New Paltz, it was the morning after the night before.
After some powerful coffee, Joe and I (along with 9-year grandson Mathew) brought Lily to her final "camp circle" for counselors and CITs, and then we headed to a Birthday Breakfast.
Helen had left earlier to do real estate work.
After we returned to the house, I headed out on the rail trail toward Gardiner for an incredible birthday run. Prior to this run, I had only run north toward Rosendale, so this was new trail. Next day on the same trail, a rabbit scurried across my path, almost tripping me.
When I got back, Joe and Mathew had left to retrieve Lily.
I let Henry the Pug and Rosie the Dobbie out to do what they do, and I sat outside (and sweated) and called Matt.
Soon after I finished a needed shower, Lily called to say "get ready, I'll be home in 5 minutes and I'm taking you to lunch." She treated me to a Birthday Lunch at our favorite Greek restaurant in town, and we meandered after that.
Late in the afternoon others arrived and we had a whopping big dinner on the sprawling lawn, with eight chickens and two dogs mostly underfoot.
Lily built a bonfire on the lawn.
We all finally went inside.
After a while the lights dimmed and there was a hush, and then Lily came out with a Key Lime Pie that Joe had made that afternoon. On it were five lit candles and yes, everyone was singing.
A bit later Noah called. Happy Birthday Dad!
Yes it was.

Lily and the bonfire -- one match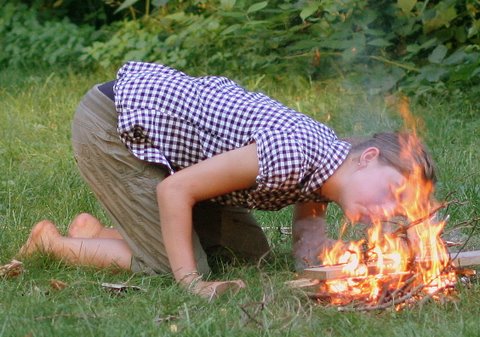 Miriam at the Mountain Brook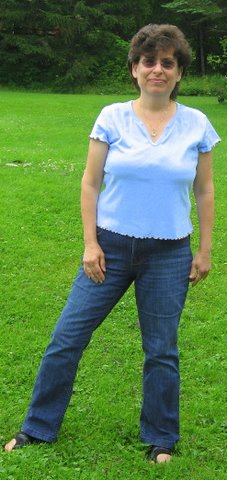 Playing soccer with Gordon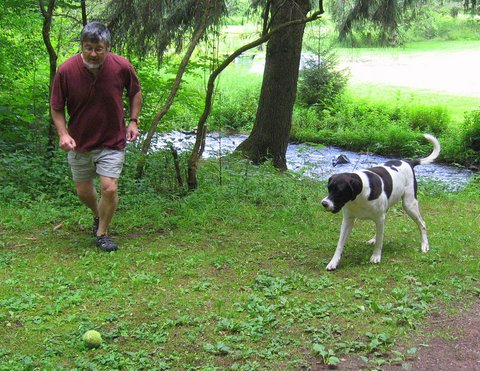 The Grounds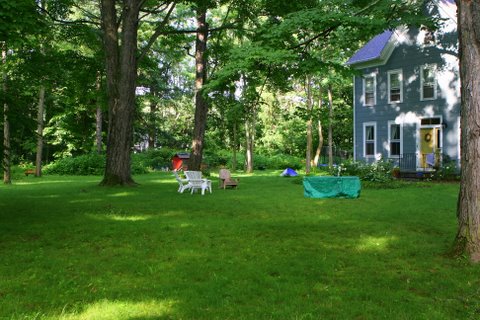 ---
Miriam's Dad died on June 8th. The long winter and spring included almost weekly visits to Manhattan to be with Bernie in the last months.

We hosted a "celebration" of Bernie's life for about 50 on July 12th in Mathew and Tenzin's Manhattan apartment.
The day before I headed down the East Side along the East River from 14th Street to perhaps the Brooklyn Bridge, but then continued around the tip and up the West Side, along the Hudson River. I hadn't run this run in over a year. It's a glorious experience as you weave through the tourists around Battery Park in line for Ferry Rides. You hear literally dozens of languages and see people from all over the world. You run in your own world, but realize how big the "real" world really is.
As you cruise up the West Side, you see magnificant boats, gardens, buildings, and 100s of people running, walking, sitting, dreaming.
It's an affirmation of life.
This run takes me about 90 minutes.
You might run it faster.
But you might miss what makes it special.
[July 14, 2009] [top]
---
A blur of motion was 50 yards ahead of me on the rail trail in New Paltz.
I stopped running. It was the 4th of July.
Miriam was in Virginia and I was with my "2nd family" in the foothills of the Shawangunk Mountains.
Helen and Joe were off playing tennis on the holiday morning, and Lily was away at a sleepover, so I was free to run over an hour and half on the rail trail, on which one could run for hours as if it were minutes.
There were walkers, bikers, dogs, and a few runners.
It was a beautiful morning.
Everyone was out.
I had stopped running to watch a creature run? trot? what was that? toward me.
I stood motionless.
This creature finally stopped 10 yards from me.
And we stared at each other.
This fawn was no higher than my waist.
It cocked his/her head and stared.
Did it say hello? Happy 4th? Maybe.
I knelt and the fawn turned away into the lush woods.

Later in the run a squirrel scooted across the trail and almost tripped me.
Would have if I hadn't high-stepped over it.

It was my longest run of the year, 93 minutes, and a good one.
Any time you meet a fawn and battle a squirrel for running room, it's good.
[July 14, 2009] [top]
---
After another long winter in the Merrimack Valley, it's time for a week in the sun with son Noah. The first week in April is our annual pilgrimmage, and we expect warm weather back East when we return.

The running shoe with inserts issue continues. After spending most of 2008 battling plantar fasciitis, the on-going cure was an insert in the left sneaker. I eventually put one in the right sneaker also to provide balance and avoid eventual hip problems from millions of footfalls with a fraction difference in lift and elevation.

When my right heel was worn away -- the skin itself -- from dead sneakers, I switched to new sneakers, and with the wisdom of all runners, I said, "don't need those inserts anymore!"

After a week of pounding insert-free, I was standing in the shower one morning and feeling a hint of pain in my left foot. PLANTAR. I knew that feeling.

So the inserts went back into both sneakers.

After another week, my right heel was getting roughed up in the back, similar to before. I concluded this was because the insert in my right sneaker elevated my heel above the cushioning in the sneaker, so mid-run along the East River in Manhattan, I pulled the right insert out.

The scraping in the right heel has gone away.

But now I'm out of balance. So I've started using a short gel insert in the right heel, which provides some lift and perhaps doesn't expose the back of the heel to abrasion on the sneaker. Or maybe not.

In the meantime, the plantar fasciitis is 70% healed, according to my medical consultant. And it will always befriend me, as Facebook might say. And with any friend, I will have to impose limits on its behavior.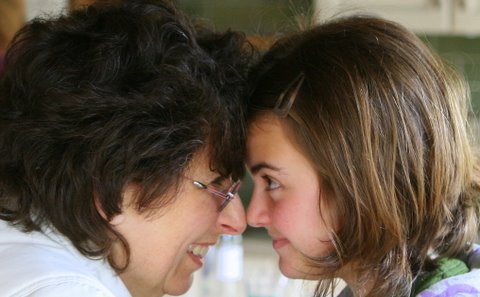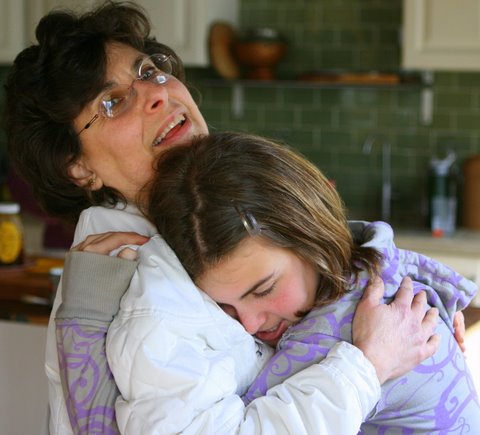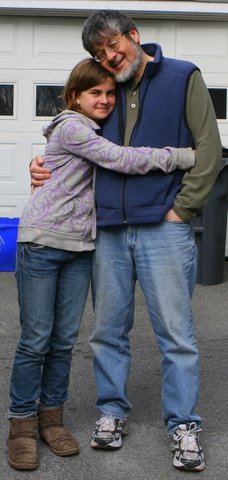 [March 29, 2009] [top]
---
Not every day we get an invitation to a wedding in Tel Aviv. Lisa and Dror will be married in The Old City of Jaffa, Tel Aviv, on April 5th. As luck would have it, Miriam and I will be in Arizona on that day, somewhere near Tucson. Would we have made our way to Tel Aviv? Not sure.
In any case, we'll see these kids in Manhattan on Kentucky Derby Day.

Massive bandaid has protected the heel hole from further damage. Old sneakers are gone. Now afraid to take bandaid off. It's survived showers, hottub, and many miles of running, including a zippy off-track track workout.
Life is fraught with fear.
[March 17, 2009] [top]
---
In the wrap-up to reading in 2008 I forgot to mention Stephen King's Blaze, which he wrote as Richard Bachman over 30 years ago. If you know Steinbeck's Of Mice and Men, you'll know what King is doing with Blaze. A fine tribute, well told.

I'm now reading Philip Pullman's Golden Compass. Pullman's writing is rich. I tend to re-read some paragraphs for the sheer beauty and flow. I've done that when reading Henry James. Of course with James, it is all about the extraordinary writing, not the story.

On a running note (this is about running, right?), in my run this noon the sharp pain above my right heel convinced even me that the hole I had worn in the soft cushioning of the sneaker was a powerful suggestion to throw the sneakers out. Sure, the heels were worn down several layers (perhaps I was in the Cambrian Epoch in the heel of my left sneaker), but the laces weren't broken so perhaps there was some life left in them. Maybe not. Pain hurts, as they say. Out they go.
[March 12, 2009] [top]
---
It was late afternoon on Thursday, February 26th, when I arrived in New Paltz for a 4-day visit while Miriam was at a workshop an hour away. There was daylight but not much. There was snow and ice and cold air but winter seemed to be slipping away, which meant more and better running.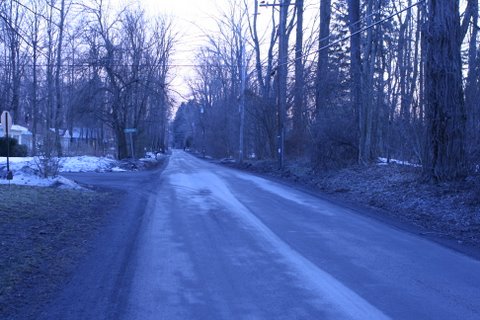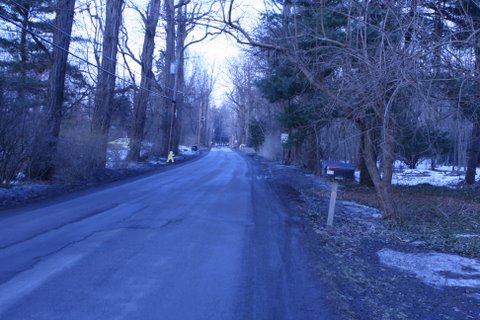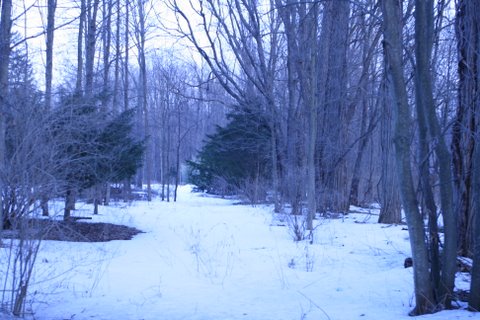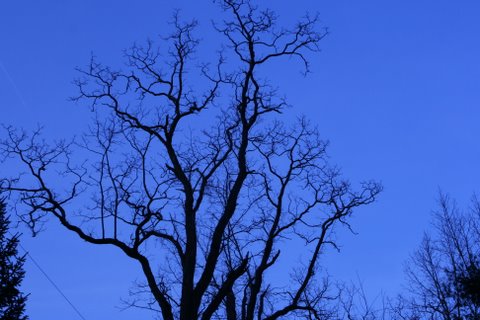 On Friday morning, after driving Lily to school, having a second cup of coffee with Joe and oatmeal with Helen, I headed out. The sweetest running nearby is on the Wallkill Valley Rail Trail that stretches 12.2 miles south from the New Paltz/Rosendale town line to the Gardiner/Shawangunk town line. There's an entry less than a mile from Joe and Helen's house. I've run on the trail when it's muddy and when it's firm. This morning it was crunchy where trees were close, which is 75% of the way. Crunchy snow with ice patches scattered in. It was a test of ankle strength and balance, and the hour's run addressed one's sense of adventure, determination, and understanding that the run is not always about speed or distance, but effort. And about not falling down. I succeeded in not falling down. Sound of one hand clapping.

Later in the morning, Joe and I went to Lily's school for a rehearsal of Beethoven's Egmont Overture. Every student in the school plays an instrument. It's not a music school but rather a school that values a complete education, and opens doors for students to discover and use their abilities as well as their brains. They have a good orchestra made up mostly of 5th through 8th graders with a few parents. Joe plays (flute or sax) and Lily plays flute. I was the only "witness" at this rehearsal, and I had a great seat near a warm, steam radiator, a bow-length from the violins. I mentally conducted from my best seat in the house.

After that, Joe and I went for lunch in town at a place where the shiny beer-brewing vats are the centerpiece of the restaurant. Good beer! Reminded me of a similar restaurant in Anchorage, but without the mooseburgers.

Mid-day I picked up Lily at school and we headed to Jack's for a bag of chocolate-covered jelly rings. Hope she outgrows those addictive treats before I outgrow all my pants. What's that you say? I could refuse to join her in eating the round sweets? Some offers cannot be refused.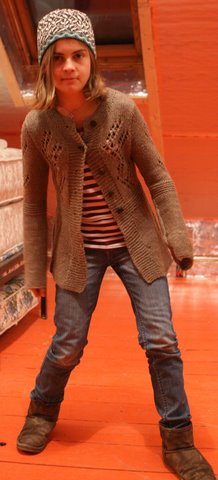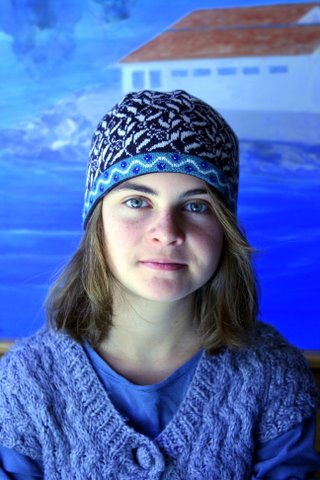 In the evening Joe and I drove Lily to a friend's house, where a few of them watched a movie. A Woody Allen movie, no less. It was one of those nights where the fog hovered over long patches of the road and visibility was . . . well, there was none. You watched for trees on either side of the road and tried to steer between them. And it was raining, a light and gentle rain with mild temperature until later at night, when it froze. Joe, Helen, and I stayed in the house, except to go out in the soup later to retrieve Lily.

Next morning, Saturday, it was time for another run. Remember the rain? Remember the crunchy snow on the trail? Now it was ice. No trail running today. So I headed off to Historic Huguenot Street, which is the oldest continuously inhabited street in America with its original houses. After running its length, I turned onto Old Kingston Road. It was tempting to keep running, but eventually I came back. This run was 66 minutes on a clear, cold, sunny day.

Later in the morning, Lily and I headed into town. We had lunch at our favorite Greek restaurant and then went over to the SUNY-New Paltz campus for a two-hour instructional workshop on printmaking. Instead of chemicals, the "developer" was 10 minutes in the sun for light-sensitve paper on which two- and three-dimensional objects were arranged according to the creator's talent and imagination. We were among the last to leave the workshop. Then we went for a drive up in the mountains -- the day was too good to just go home, but too wintry to hike.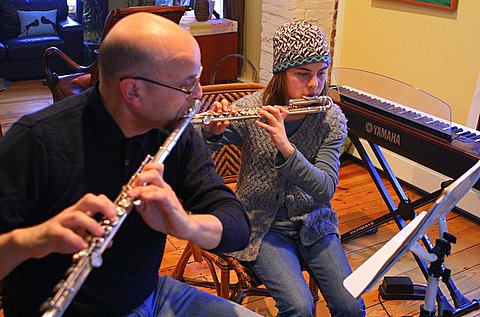 There were 13 for dinner that night, including six non-adults, all from Lily's school. I never knew a bean and rice burrito could be that good -- moist but not sloppy, and full of flavor. The so-called children knew a good burrito! This was not a Whopper and fries group of kids.

Sunday morning's run was another adventure. I headed out to Huguenot Street but after awhile went down a short dirt road and over a wooden bridge into the Harcourt Wildlife Sanctuary. As I headed straight into the sparse woods after the bridge, the path soon gave way to crunchy snow, which soon became swampy. Or it would have been swampy if it were not frozen. Since running in a semi-frozen swamp over a path that was no longer a path seemed beyond adventure and into what we call "a stupid run," I found my way back to the bridge and turned toward the Wallkill River. A wide and mostly good path led to the river, through brush and fields that would have made a good setting for a scary movie. Old trees, random benches and boulders. Leering limbs. And so on. I stopped at the river, which flowed gently. Quiet. Waiting for the spring melt and rain? And I headed back. Under an hour this morning, but the roughness and meander of the route made it seem longer.

In the afternoon the four of us headed to Mohonk House to hike on the surrounding mountain trails, which were mostly closed, but we found our way to a rock ledge over the lake, and ate eggs, carrots, and apples. It was cold.

In the evening we went to the Mountain Brauhaus Restaurant in the mountains, a destination for climbers and hikers. It's where you want to go for red cabbage, potato balls, moist beef, and of course spectacular German beer.

The weekend was over, and we headed back on Monday. It was snowing, or threatening to snow, and Lily had no school and Joe had no work for the day. I left them (dancing with joy at having a "snow day") and met up with Miriam for the long trip home. All was good until we turned onto our street in the Merrimack Valley and found 10 inches of snow in our driveway. That was beautiful.
[March 11, 2009] [top]
---
That's how many pages I have left to read in Stephenie Meyer's Twilight series, which is 2400 pages total in four books. By the time you read this, the number will be smaller. And then it will be gone.

It's a great read, though it's not great literature. It's an exuberant love story following the path of Romeo and Juliet, Wuthering Heights, and any of a thousand teen romances. If you know Tristan und Isolde, then you also will recognize the "imprinting" (wolves) and "connection beyond mere love" (Bella/Edward) that forms the base of the overpowering attraction -- and is it the base of all attraction?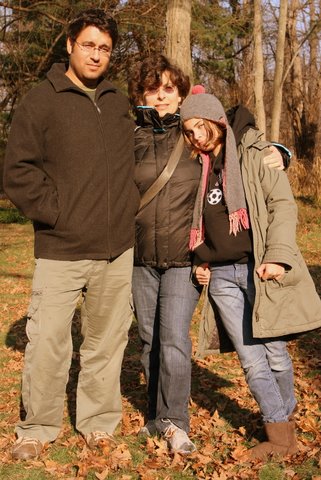 Certainly the books are aimed at the teen (and pre-teen) "girl" market, but if you respond to the touch of the one you love (or would like to be loved by), you should respond to Twilight. If not, too bad for you.

Oh yes. There are vampires in it. But Twilight is not about vampires. It's about love. The vampire thing is a plot device.

2008 was a good year for reading, beginning in January with The Giver. If you have a child in school, you may have read this one -- if you trouble to read the books your children read. You would find that most of the books they're required or encouraged to read are ones you also would learn from, and enjoy. If you've never read The Giver, you should.

After The Giver, which is a "good to have read that" experience, I returned to more guilty pleasures. One of my spring beach books was Johanna Fiedler's Molto Agitato. Arthur's daughter tells about the mayhem and murder (yes) behind the scenes at the Metropolitan Opera. Was wonderful to read about the dysfunctional behavior of a highly functional organization, and how it succeeds through the strength of those who keep their heads while all about them lose theirs. Of course, this doesn't always work!

I finally read Dan Brown's Da Vinci Code, after having read his other books earlier. Had missed the Big One until this summer. Perfect follow-up to Brown's tale was the annual Elmore Leonard Experience. This year's pick was Pagan Babies. Don't miss it.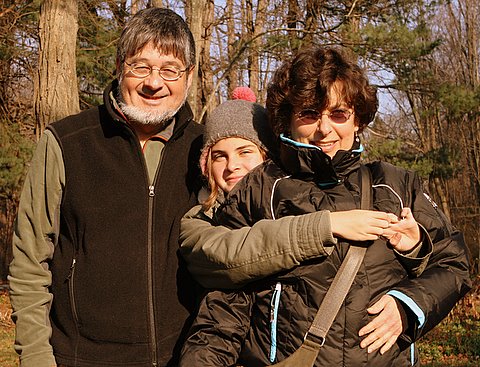 Throughout all the other reading, I decided to read all of David Sedaris and Jonathan Ames. If you like edgy, contemporary, narcissistic writing, you'll like Sedaris. If you want something much edgier, read Ames. I had already read Sedaris's Me Talk Pretty One Day and Dress Your Family in Corduroy and Denim. So I went ahead and read Barrel Fever, Naked, and his new one in 2008, When You Are Engulfed in Flames. Over the holidays I read his Holidays on Ice.

Then there was Jonathan Ames. It was his year, except for the Twilight thing.
Previously I had read I Love You More Than You Know. I read the rest of his books in this order -- I Pass Like Night, What's Not to Love, The Extra Man, My Less Than Secret Life, and Wake Up Sir!

Sometime in mid-summer, Lily caught me reading Sedaris's Naked and said "HEY!" I told her no, it's not what it sounds like, but between that and my meandering through a volume of Woody Allen's prose (reads just like he talks, only rambles a couple more pages for each vignette), I was ripe for Lily's push (READ THIS!) that I read the Twilight series. She had been to the First Night launch of the 4th volume and remained completely wired on the series. She had inhaled the books and re-read them, and it was a struggle for her to loan them to me, but she did. I read the first one, Twilight, and was hooked, but before I could start the 2nd, Miriam dove in and read all four. She reads a LOT faster than I do. After I finished each volume, I'd ask Lily if I should read the next (haha) and she'd whup me to get to it. I think she really just wants her books back.
[January 19, 2009] [top]
---
It was my first track workout since the end of April, 2008. An injury and threatened legal action from the organizing club put an end to the coached workouts I'd been doing since 1992.

But my coach, Fernando Braz, has launched an independent coaching venture -- Going the Distance -- and on Tuesday evening, January 6th, we had our first outdoor workout.

Going the Distance (GTD) is very well organized. The runners all had received details about their entire winter-to-spring training season, we knew our workout for Tuesday evening, and we knew who we were running with. As we arrived, we greeted our "group" partners to warm up. And then the workout began.

There were fast groups, medium groups, and slower groups. There were marathon training groups and "roadie" groups. The sky was bright with moon and stars, the road was clear, there was almost no traffic, and it was as close as one can get to a Party while everyone is straining to hit time and pace targets.

Smiles came easily. The running was serious. And it was the most fun I'd had in a pair of sneakers in eight months. It was good to be back.
[January 8, 2009] [top]